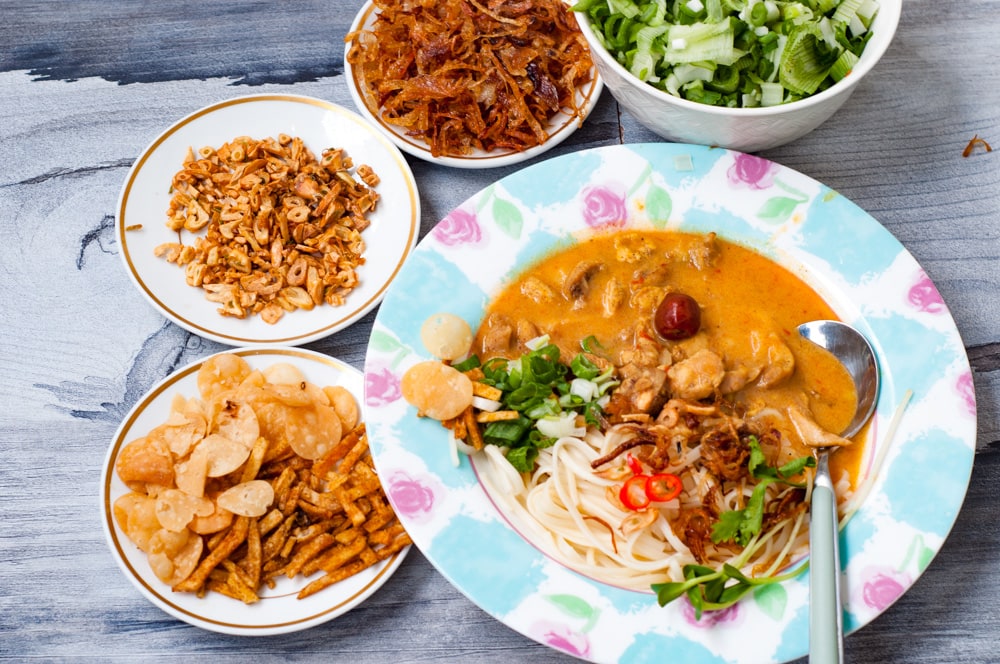 Step by step easy Khao Soi recipe with Photos of each step. This is not an authentic recipe which calls for a meat curry and a separate coconut curry. Instead, I have made one simple but equally delicious curry that is both quick and practical. Yes, I combined goodness of both curry in one pot — super quick and yummy!
Khao Soi is Burmese main course. It consist of noodles, meat curry, coconut curry and a variety of condiments. The dish requires some time to cook but it's worth the pain as it's so delicious and yummy.
You can also check my other post of Bohra Khao Soi in which I discussed a variety of condiments and spices.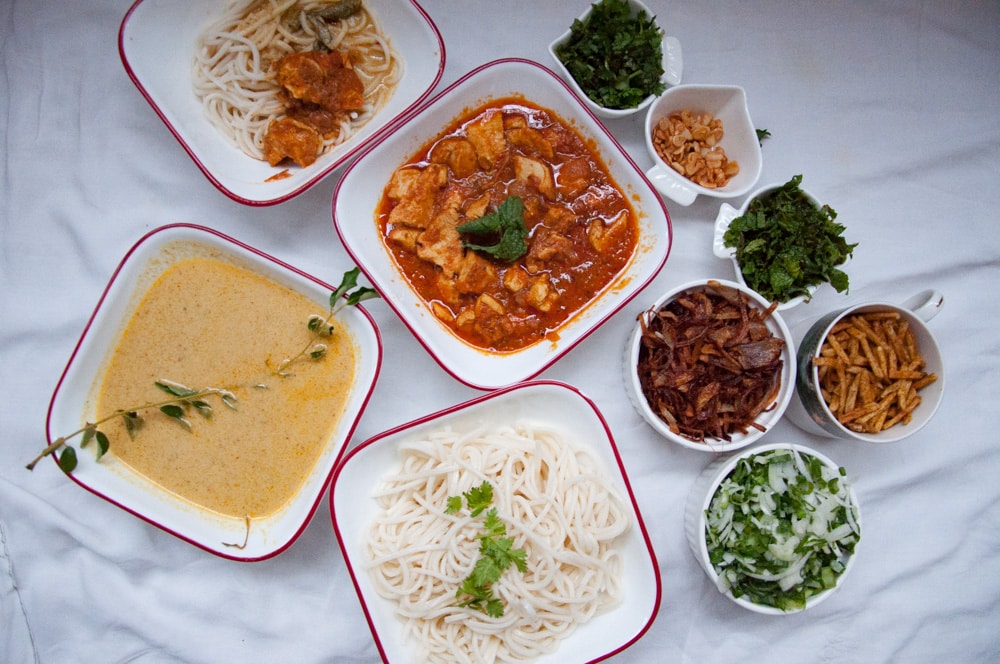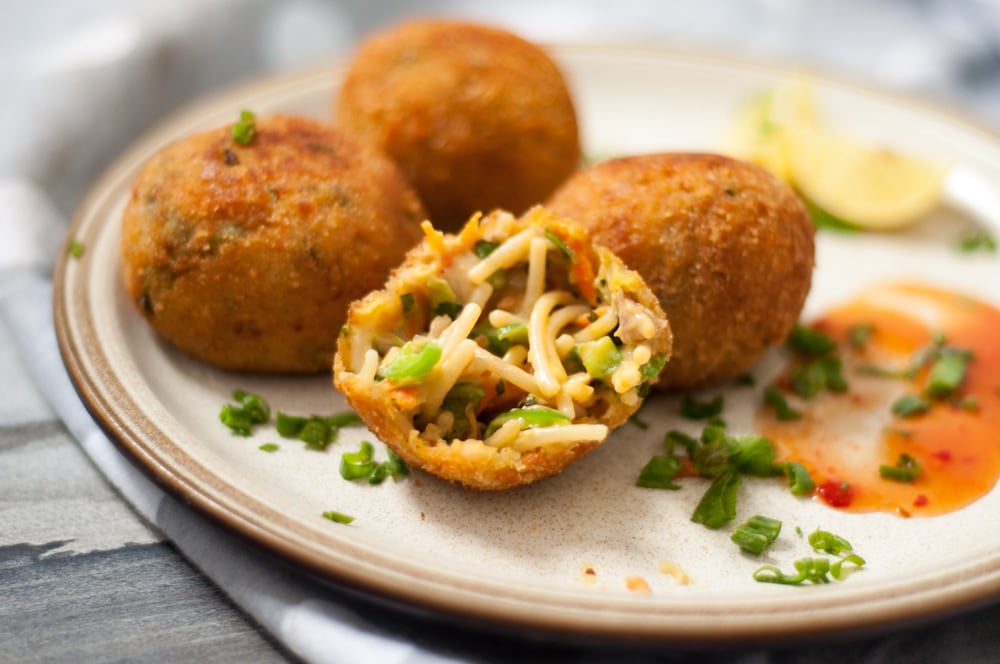 How to make Khao soi recipe from Scratch
If you try this recipe or any other recipe from my site, please share on social media with #loveRecipe52 or tag us on Facebook and Instagram @recipe52.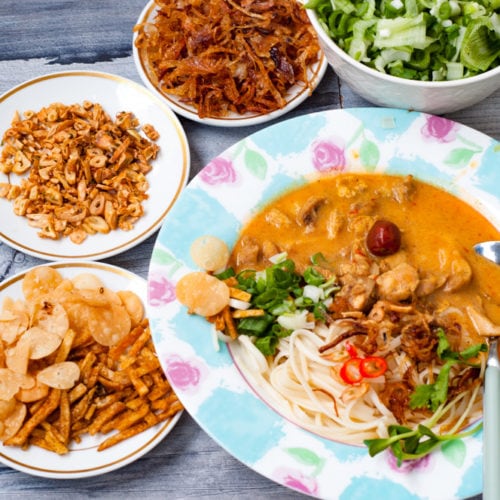 Burmese Khao Soi Recipe
This is a quick yummy and easy way to make Khao Soi, serve with fried onion and garlic, chilli slices, and a splash of lemon juice.
Click stars to rate this recipe!
Print
Pin
Ingredients
Oil to fry

–

(about 1 cup)

3

onions

–

, thinly sliced

1

whole garlic

–

, chopped
For curry
500

grams

chicken

–

,cut in small cubes
Spices
4

whole

red button chillies

½

tablespoon

ginger paste

½

tablespoon

garlic paste

2

teaspoon

crushed chillies

1

teaspoon

cumin seeds or powder

1

teaspoon

coriander powder

¾

teaspoon

turmeric powder

½

teaspoon

cinnamon powder

¼

teaspoon

black pepper powder

salt

–

or to taste
Other ingredients
3

medium tomatoes

–

( raw puree)

75

gram

coconut milk powder

–

(or 3 cups light coconut milk)

6

tablespoon

gram flour

4

tablespoon

lemon juice

1

chicken cube

1 ½

packet

egg noodles

–

(375 gram, boiled)
Optional Accompaniments
Hot sauce

Potato sticks

Lemon wedges

Sliced green onions

Boiled eggs
Instructions
Prepare Garnish (Fried Galic and onions)
In a large pot, fry garlic until golden. Remove from oil and set aside.

In same oil, fry onion slices until golden. Remove from oil and set aside.

Remove all oil from pot leaving only 2 tablespoons , add half of fried onion, chicken and all ingredients in spice list. Mix well, cover and cook for 10 minutes until chicken is tender.

Add tomato purée and mix well.

Now, mix coconut milk powder, gram flour, lemon juice and 2 cups water in a bowl. Then add to the chicken.

Also add a chicken cube and 3-4 cups water. Let the curry simmer until oil separates.

To serve take warm noodles in bowl top with curry and accompaniments of your choice. Enjoy.
Step by step recipe with Photos.
Boil noodles as per instructions on packet and set aside.
Fry chopped garlic until golden and set aside.
In same oil fry onions slices until golden.
Remove half onions for garnish and we will half fried onions in curry. Also remove extra oil from pot leaving only 2-3 tablespoons of oil.
Put chicken and all the spices in the pot.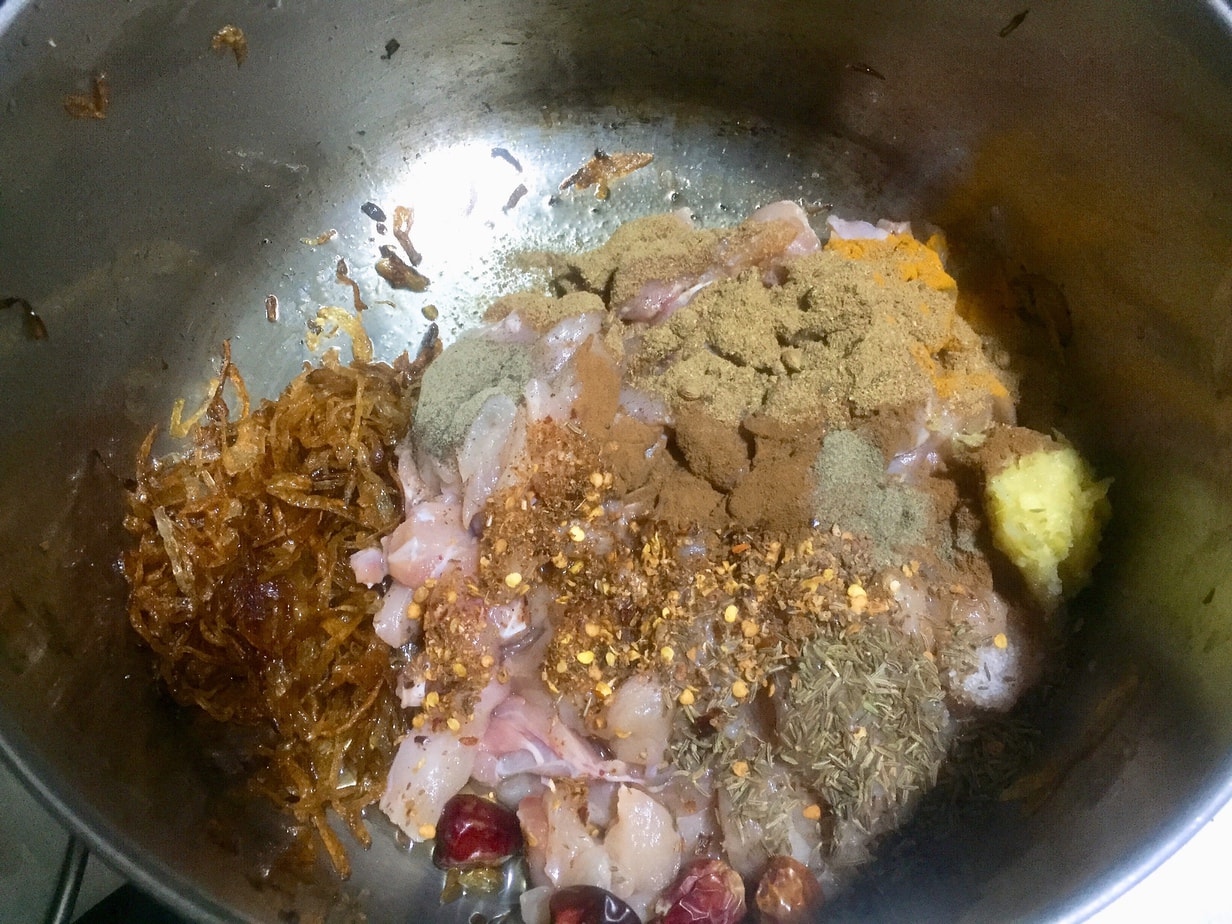 Cover lid and cook on medium heat for 15 minutes until chicken is tender.
Blender tomatoes in a blender until it forms a raw tomato puree. Now add tomato puree and cook further for 5 minutes.
When you see a thin layer of oil tomatoes are cooked.
Mix coconut milk powder, gram flour lemon juice and water in a bowl. ( You can also use coconut milk instead of coconut milk powder and skip water.)
Add gram flour mixture in pot. Cook for few minutes until it thickens.
Add 2-3 cups of water as per desired consistency.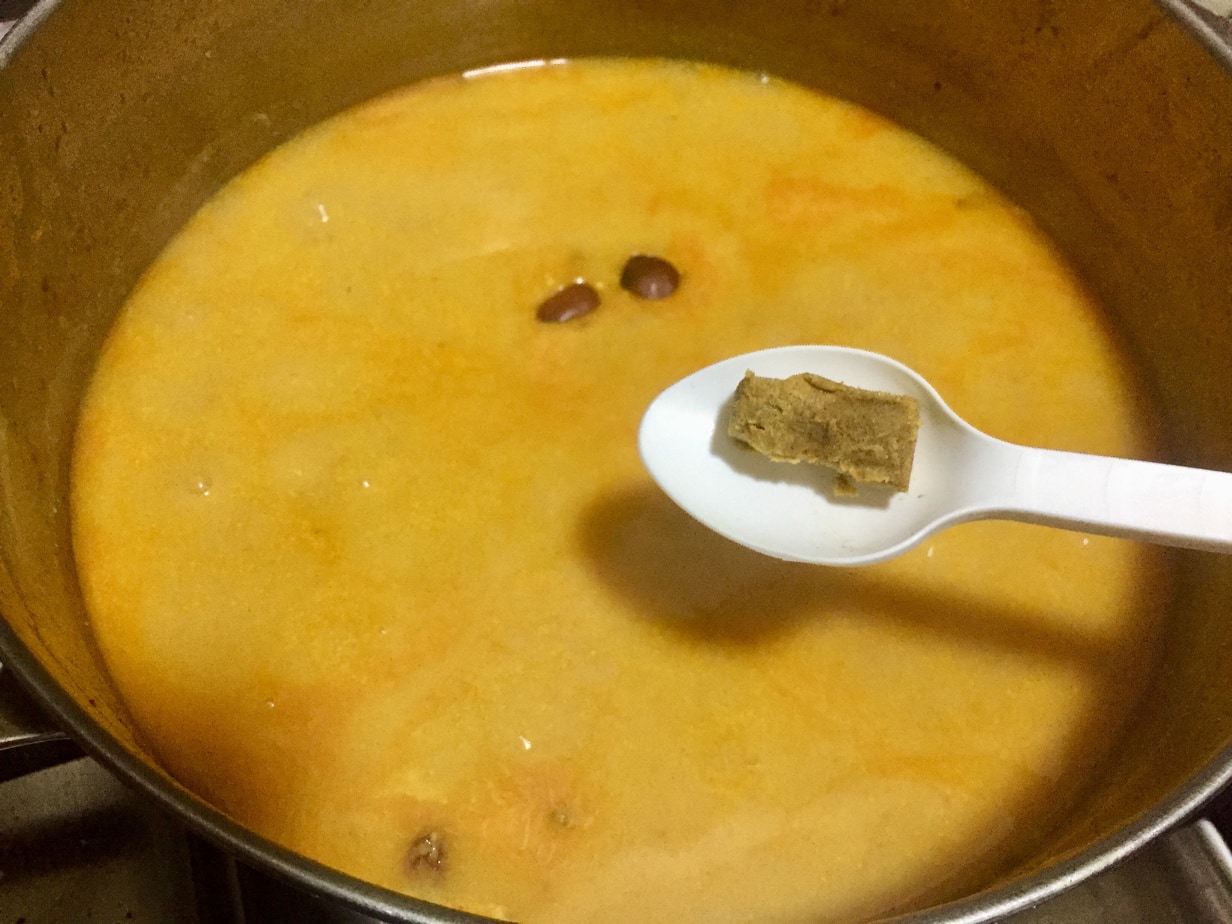 I also add half chicken cube for flavor kick but it is optional. You can also use chicken powder instead.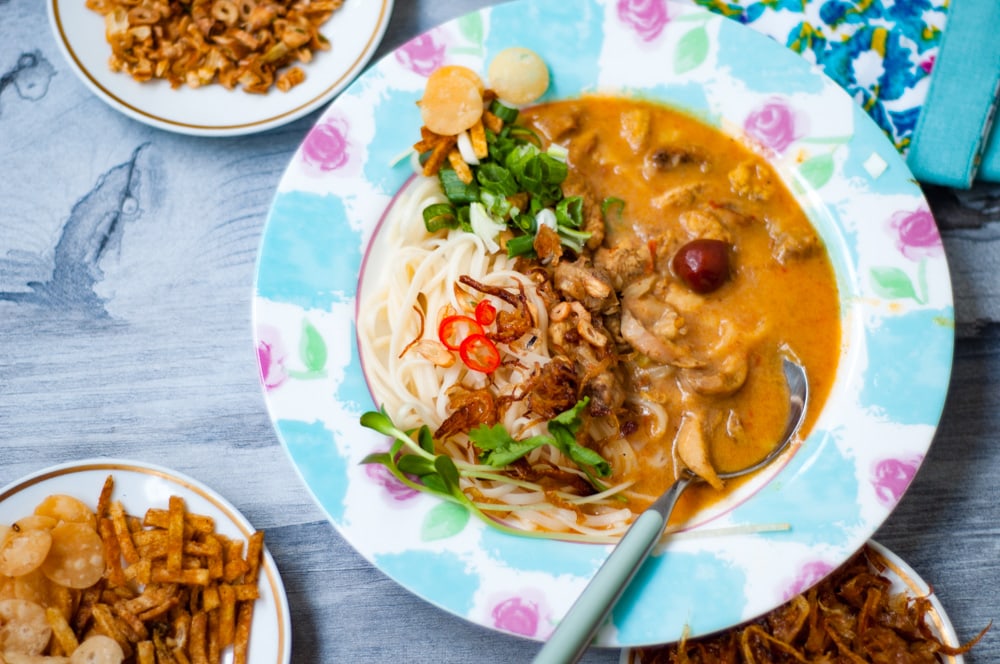 Like, Comment, Subscribe to let us know your opinion and request. We are working everyday to bring best taste with easiest recipe.
Pin It, Watsapp, Share! Let everyone know you discovered this amazing recipe. SHARING IS CARING!
Click to check Out My Youtube Channel!