These Pakistani Chicken recipes are easy with photos of each step in English. These foods can be eaten with rice or roti. Most of the recipes are traditional Pakistani food. This post also includes some fusion of curries like khaosay and orange chicken for more curry ideas.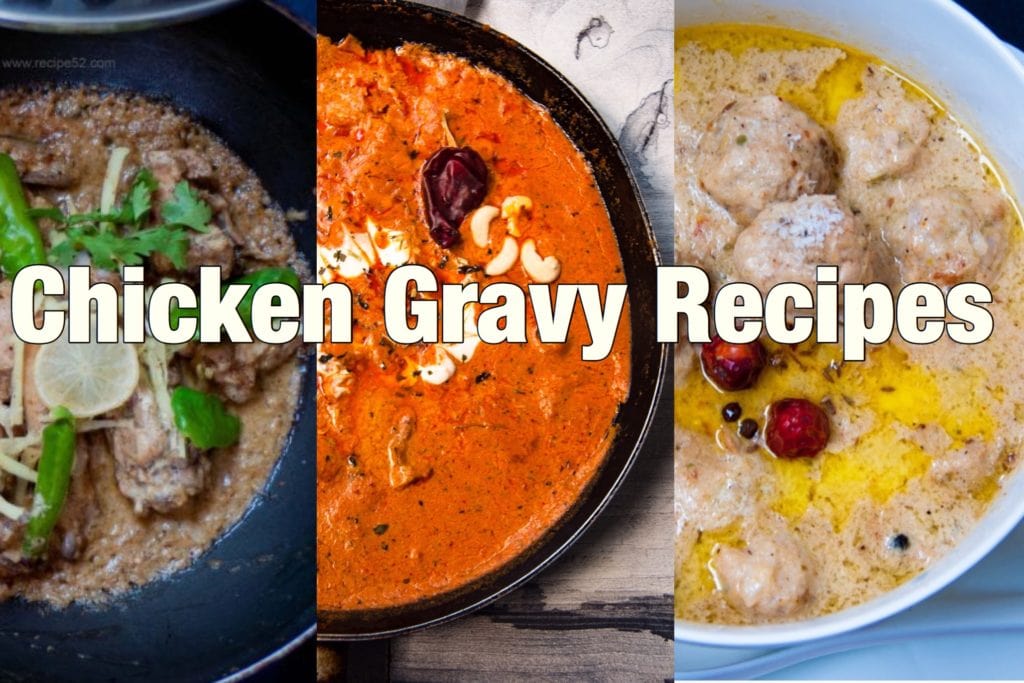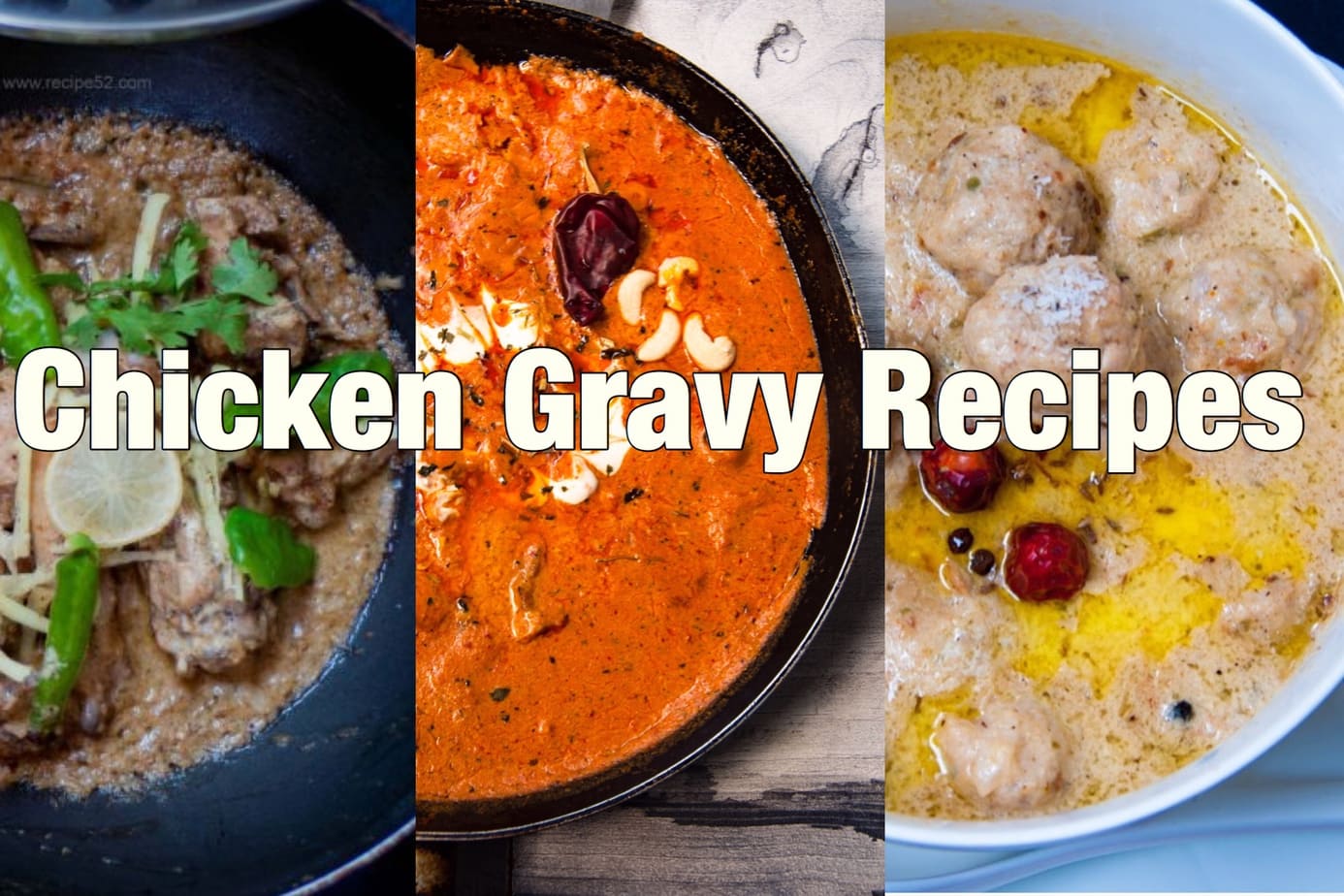 Jump to:
All of these foods make a great dinner to serve at a party and these are just right for Indian, Pakistani, Punjabi, and desi taste buds. If you are on this page looking for Pakistani chicken recipes, I assume, your family loves high carb food, i.e roti, and rice. Sometimes, coming up with a variety of recipes to go with carbs is so difficult.
And, I know, how I hated making the same few Pakistani chicken recipes repeatedly. So, I made this collection of simple chicken recipes that are just great for weekend night dinner, and most of them have staple ingredients.
I had anticipated posting this collection for a very long time; testing and re-testing all recipes from time to time. I wanted a collection of at least 25 Pakistani Chicken recipes but then I decided to post it now and add more on the go.
One more thing, all these recipes can be made with boneless chicken or bone-in chicken cuts. I personally prefer chicken with bone-in as the juices from the bone add more flavor to gravies, while boneless chicken made with chicken breast is too dry with little fat.
This page will be frequently updated with new recipes so bookmark and you'll find new recipes every few weeks.
Chicken Curry Recipes with Gravy
Find the best Pakistani Chicken curry recipes with some less popular recipes also included. These are simple chicken gravy recipes that can be eaten with rice or roti.
Authentic Achari Chicken recipe with easy spice mix. This north Indian curry tastes so ethereal and flavorful and you can prepare it in one pot in 45 minutes. It is so good to eat with naan or rice.
This is one of the fusion chicken curry recipes that tastes AMAZING! Paneer Reshmi Handi Recipe is a merry fusion of east and west. It is super quick and easy to make. Paneer is cottage cheese in Hindi and Urdu. Reshmi means like silky, it refers to the silky smooth texture of the curry.
Handi means earthen pot. It is a dairy-based curry. In this dish, cheddar cheese is used instead of paneer (cottage cheese). The gravy is also inspired by Italian white sauce. This Handi has very few spices, unlike other South Asian curries, and the recipe was created by a leading restaurant.
This one is amongst Punjabi chicken curry recipes. You just can't go wrong with this. The chicken is cooked in spicy tomato gravy with subtle flavors. The unique style of cooking curry in a wok (AKA Karahi) will take your heart. This will be surely take a permanent place in your everyday chicken recipes.
This is a dhaba style (street-style) quick chicken in yogurt-based curry. It is spiced with freshly ground cumin, coriander, and pepper. A quick and simple chicken gravy recipe with delectable flavors and aroma. This is the white and dairy-based version of traditional karahi.
This is an easy recipe for desi style korma. Korma is a highly aromatic curry with a blend of many whole spices. This is a simple recipe of traditional korma that can be eaten with naan, sheermal, or taftan.
A variant of traditional korma recipe in yogurt based curry with almond paste. If you love aromatic food than this chicken gravy recipe will hit your palate and soothe it.
A rich and creamy curry for cashew lovers. Spiced with roasted and grounded cumin and coriander. The curry gets its final touches from aromatic tempering. This is one of the richest and creamiest curry.
This chicken is cooked in mint, fresh coriander, and yogurt paste (AKA chutney) along with spices and walnut paste. Great chicken gravy recipe if you love herbs.
A bright red chicken with sweet and spicy flavor has a blend of Kashmiri chili, raisins, and yogurt. This chicken curry is not like everyday curry and can be served with rice or roti. You can also eat the chicken alone without any carbs.
Chicken Ginger (AKA Adraki Murg) is another one from Punjabi chicken curry recipes. As the name shows, this chicken is a treat for ginger lovers. The spices are just basic but the taste is so comforting on any winter evening.
For this curry yogurt, coconut, and cream; all are blended together with roasted cumin and coriander to make this yummy kofta (AKA meatballs) curry. The koftas are soft, full of flavor and melting in the mouth. You can devour meatballs one after another and skip the carbs, it tastes so yummy!
Chicken handi is a Pakistani boneless chicken curry with smooth tomato onion gravy combined with a creamy base. This easy peasy chicken handi can become the base for many other boneless handi recipes! Just 35 minutes of cooking time! Learn handi-making secrets and experiment with ingredients in hand!
Haleem is wheat, pulses, and meat porridge. It is cooked with a number of spices and can eat alone or with naan, chapati, or other flatbread. This one of Persian Chicken recipes with loads of spices. This tastes like delicious and meaty porridge.
This is a Punjabi recipe that's super creamy, buttery, and reasonably spiced. The chicken cubes are marinated first, then cooked and smoked and then added to creamy tomato gravy. This recipe is a crowd-pleaser! Yes, butter chicken needs no introduction.
Chicken Nihari Recipe originated around the end of the eighteenth century in Nawab's Kitchen. This chicken recipe is a winner and quite different from a regular chicken curry recipe. SO YUMMY!
Healthy Chicken recipes
These are high protein-low carb chicken recipes that grilled or pan fried. They are packed with desi flavors.
Until I tried this recipe, I never thought chicken boti could be so easy and tasty to make at home with simple spices and no ready-made masala is needed for this recipe. Just 30 minutes of active time for restaurant-style chicken boti kabab. Amazing right?
A very succulent chicken served with cilantro garlic mayo sauce. The chicken photo looks quite dry. If you want more gravy in chicken, you can add up to 1 cup yogurt in this recipe. This chicken turns out to be very juicy unlike other grilled chicken and can be eaten with rice or roti too.
Want a dry version of hariyali chicken? This hariyali tikka is super quick to make and refreshing with herbal treat to the senses. Low-cal, gluten free chicken skewers that are made in no-time.
Fool-proof easy and delicious chicken seekh kabab recipe that will yeild juicy kabab every time. The recipe include instructions for grilling, pan-frying and baking too.
Ready for the best chicken malai tikka or Malai boti? These are kids friendly, soft, Reshmi tikka that has a creamy moderately spicy taste. These turn out better than restaurants and you will never order them again because they are so easy to make.
Ready for a smokey succulent authentic Pakistani chicken tikka? It tastes just like a restaurant and as if just came off the barbecue pit. The tandoori chicken is often referred to as Chicken Tikka Thigh or Breast in Pakistan.
Fried Chicken Recipes
Here are some desi fried chicken recipes.
This is the most famous and traditional Pakistani fried whole chicken from the city Lahore. Spicy, crispy and succulent chargha recipe.
Traditional Bohra fried chicken, in which chicken is cooked first and then coated with breads crumb. The breaded chicken is then dipped in egg wash for a succulent soft and flavorful coating.
This recipe is a breeze. You can get perfectly crispy chicken tender every time. Cornflakes make the coating crunchy and the spicy marinade makes the tenders tantalisingly delicious.
This recipe of Chicken dynamite is fail-proof and super easy. This chicken is perfect for the appetizer and loved by kids and adults alike. This dynamite chicken uses a comparatively more sweet and sour sauce, aptly referred to as dynamite sauce.
Chicken Nugget (Pakistani style with ground chicken)
Pakistani style ground chicken nuggets that are juicy and great for a side-line in any dinner. Crispy fried nuggets are loved by kids and oldies alike.
This Chicken Tikka Karahi is the epitome of fusion like Tikka cut wedded with Karahi masala and fried spices; a recipe to absolute deliciousness in every bite. This is a typical Balochi style Karahi served on Dhabas near the highway.
New Pakistani Chicken Recipes for Dawat
This is fusion Chicken tikka paratha recipe in a casserole. What more the recipe calls for frozen paratha which makes the recipe even easier. Tikka chicken, juicy paratha , chutney, olive and cheese. I know this sound delicious already.
This is my signature sandwich recipe! No other recipe has earned me more praises than this. These are refreshing and juicy sandwiches and you'll have your guest asking for more and more.
This is an easy but loud chicken recipe that calls for tikka masala, ketchup, and mayonnaise or cream. It is served with sautéed vegetables. A unique and delicious chicken that can be eaten with rice or roti and even alone without any carbs. Lastly, if you don't have whole chicken you can make it with a chicken cut in pieces, chicken quarters, or with boneless chicken too.
Make deliciously spicy desi chow mein at home with stir-fried lean chicken, assorted veggies, and juicy flavored noodles. These Pakistani noodles are so good and easy to make!
Want that aromatic, spicy and juicy dum biryani recipe? With all the details you need to know to make the perfect biryani rice. Here's you can find the secret recipe.
An absolute innovation from a true Pakistani Foodie. This is again modern Pakistani recipe with smoked tikka chicken, tangy sauce and smoked veggies on the sides. You get a burst of flavors in every bite!
Want to taste the epitome of Pakistani Fusion? Singaporean rice is the wildest imagination of desi cook objectified, a medley of flavors that will not fail to please.
Chicken Manchurian is a sweet and sour chicken, which is on the spicier side. It tastes particularly great with soup in winter. This is one of the Indo-Pak Chinese chicken gravy recipes eaten with white rice or vegetable fried rice.
This chicken Khao Soey curry is so easy to make because instead of cooking chicken and coconut curry separately, this recipe cooks both together in one pot. This curry is served with noodles but you can also eat it with rice or roti. This is one of the Burmese Chicken curry recipes but it has so much Indian influence in terms of spices. It will be a treat for Indian taste buds.
This is another khaosay recipe bohra style with a bohra coconut curry spice mix. So this is a slightly tedious recipe and will require you to make a spice mix. You can make a spice mix a few days ahead. The rest of the steps are easy which requires you to make a coconut curry and chicken gravy.
Savory Chicken Crepes recipe with bechamel sauce. For a long long time, I had been playing with this recipe through testing. This dish was born when French chicken crepe wedded white sauce. This dish is also a bit desified and is great for dawat. This can be made ahead and reheated in the oven or microwave.
Chicken Penne Pasta
What could be more delicious than Chicken penne pasta with white sauce wrapped in a cheesy casserole? Yes, I've also prepared a video tutorial so you can easily make this dish and I'm so excited to share it. YUM!
Today let's make the best chicken pita pocket sandwiches right in the comfort of your home. This is an easy peasy recipe, just make chicken filling, chop some veggies, assemble sauces and you are ready to enjoy a light yet scrumptious sandwich.
If you try any of these recipes, I'd LOVE to hear your feedback in the comments. Your 5-ratings motivate me to do my best. Stay connected for more recipes and videos on Facebook, Instagram, Pinterest, and Youtube.
Hungry for more More Chicken Recipes? Check these!
📖 Recipe