Step by step chicken nugget recipe (fried) with ground chicken and photos of each step.
Chicken nuggets are loved by kids and grown up all alike. I make these chicken nuggets and freeze them so I can fry them quickly in the morning and give them to my kids for lunch in the school. Making chicken nuggets is simple but requires sometime if making in large batches. Just mince chicken, add flavors, cover it with egg and bread crumb and they are ready to fry. So simple!
The taste of these homemade chicken nuggets are really mild. This recipe uses ground chicken instead of chicken pieces, this make the nuggets very soft and toddler friendly.
My other fried recipes
How to make Chicken Nuggets (fried) with ground chicken?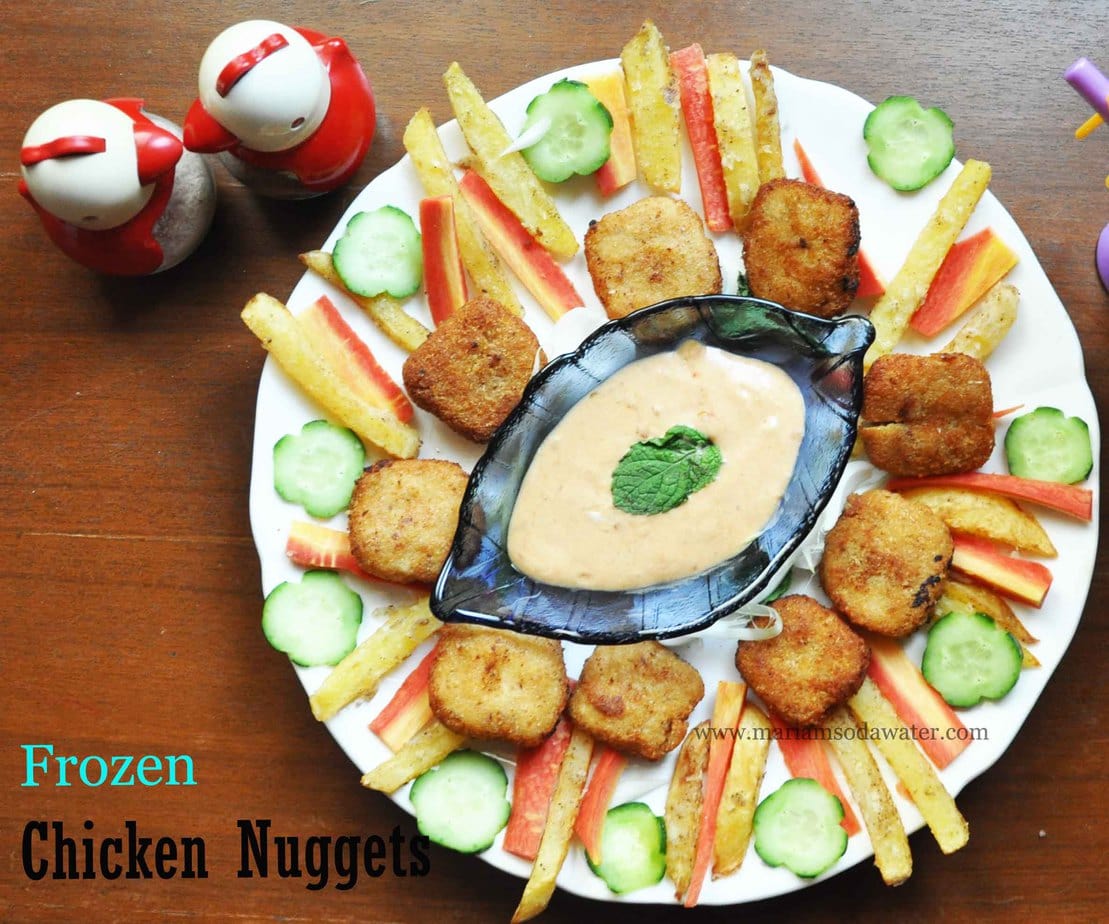 Chicken nugget recipe (fried) with ground chicken
Easy to make and good eat nugget recipe. And you can freeze them too.
Click stars to rate this recipe!
Print
Pin
Ingredients
¾

kg

boneless chicken

2½

tablespoon

onion

,

finely chopped and juice squeezed

1

teaspoon

garlic paste

1

teaspoon

chicken powder

3

tablespoon

lemon juice

salt and pepper to taste

4

large

eggs

3

cup

bread crumb
Instructions
Dry chicken pieces with towel and mince in mixer into a fine paste..

Add garlic, onions, lemon juice, salt and pepper to chicken mince and mix well.

Whisk eggs, add salt and pepper.

Grease hands with oil and roll out small balls and coat them in egg first and then with bread crumbs.

Shapes the balls into square with your hands and dip again in egg and then bread crumbs.

After completing double coating of bread crumbs, put nuggets in freezer for two hours for freezing. Don't stack , keep each nugget separated.

Once frozen, store plastic zip locks or in a container putting layer of butter paper in between the nuggets.

For frying, throw nuggets directly in hot oil, cook on medium heat for 4 minutes and high heat for another 4 minutes. Do not over cook, that will make the nuggets dry.

Take out on a kitchen towel and serve with any dip or ketchup.
Notes
For making shapes grease the board and the rolling pin. Roll out a flat but thick sheet (more than half cm). Cut out shapes, freeze the. shapes to tighten for  1 hour. Once hard, roll in to bread crumbs and follow rest of the steps.
How to make chicken nuggets (fried) with ground chicken
Ingredients.
Dry chicken with towel and then mince it finely to form a paste in the mixer. Add finely chopped onion (squeeze juice of onion  and discard) garlic paste, lemon juice, chicken powder, salt and pepper in chicken. Mix well.
Roll out small balls. We will shape these balls into squares later. You can make different shapes too. (See notes)
Whisk eggs, add salt and pepper. Dip balls first in egg mixture and then in bread crumbs. As it get relatively firm with coat of egg and bread crumbs, we can easily shape them into squares.
Now, the second dip in egg and bread crumbs.
That's a large batch so you may cut down the recipe by half to try this for first time. Put these nuggets on flat plate in freezer and freeze for two hours. Then store in zip lock plastic bags or in an air tight container with layers of plastic of butter paper in between.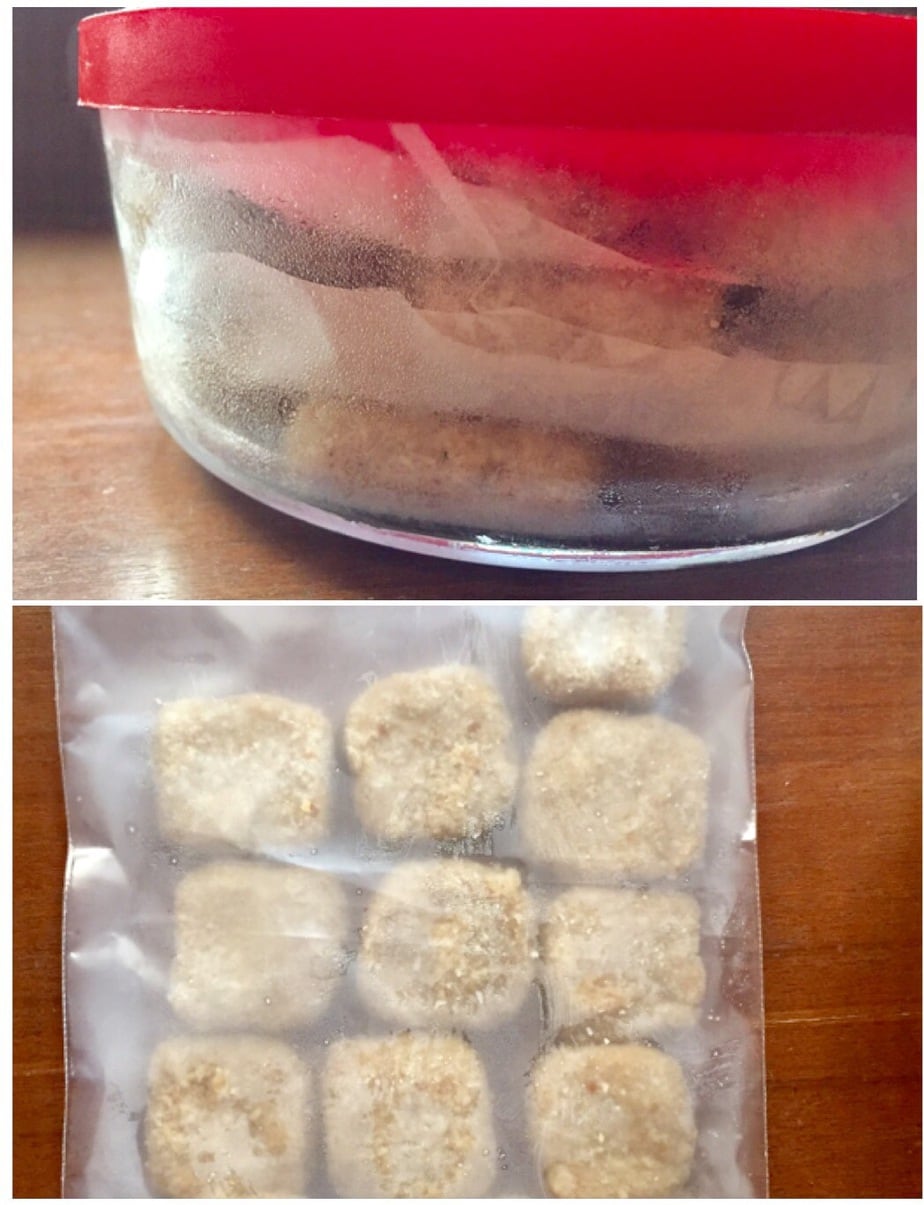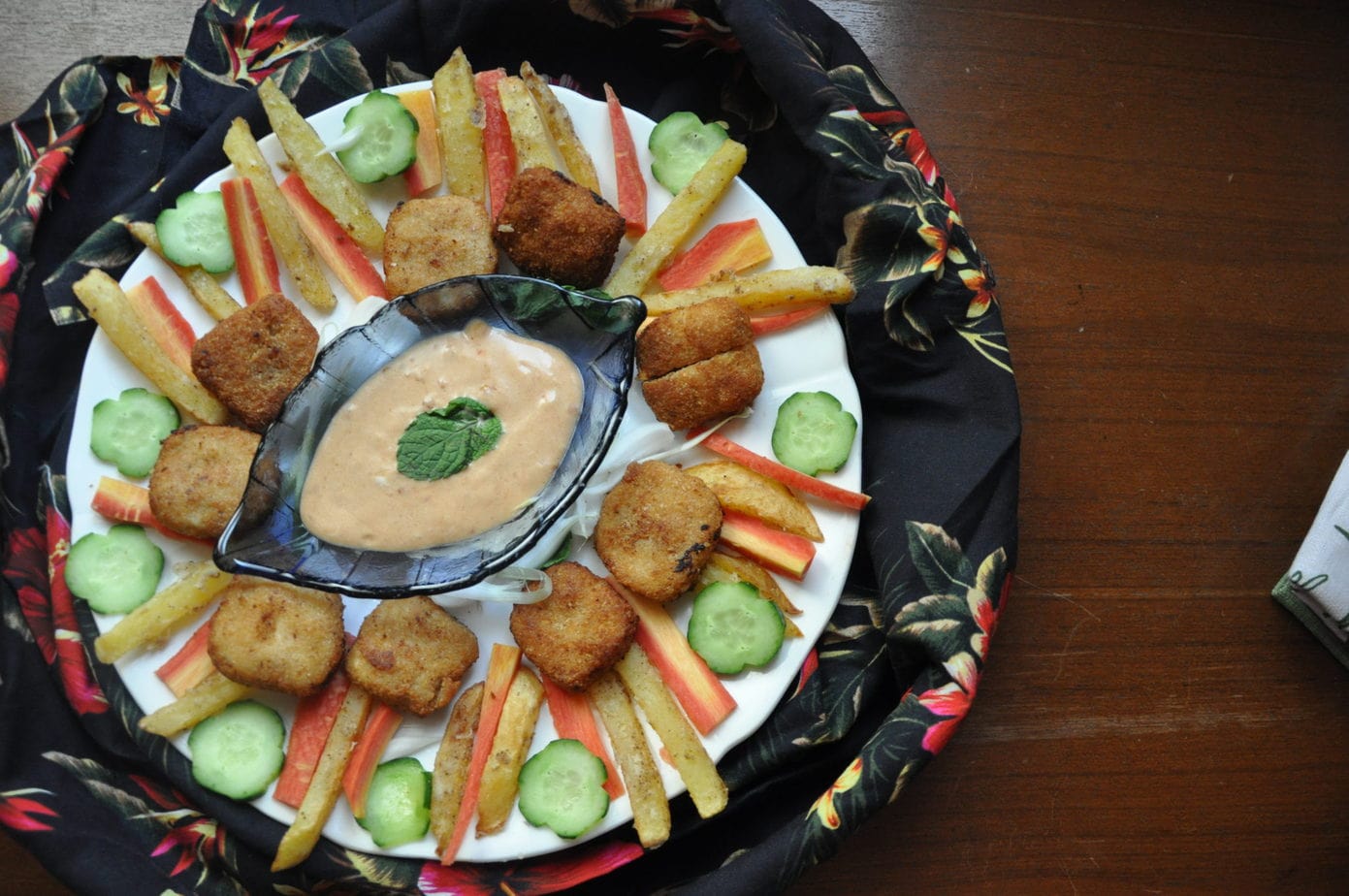 What is your favorite toddler food? Please share in comments.