This is a comprehensive post that will dive deep into culinary terms dissecting and differentiating the most used cooking methods and secret cooking techniques. I promise this will be a cutting-edge article about the types of cooking you have ever come across.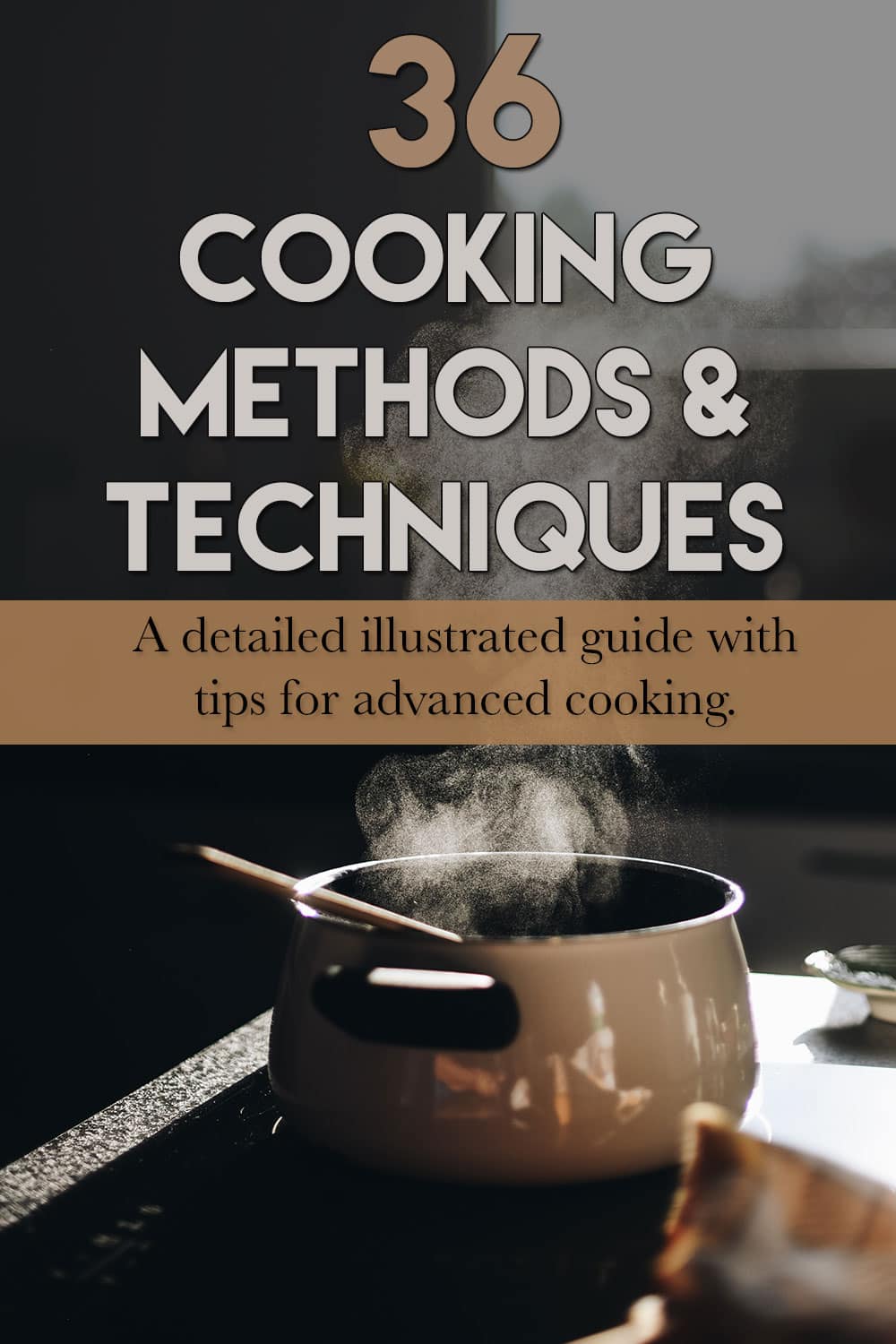 Understanding cooking methods and techniques become even more essential if you create your own recipes and love experimenting with food to create fusion foods or just achieve the right taste, texture, aroma, color, and overall feel of food.
These techniques will help you get those desired results from your recipes.
Having pre-hand knowledge can help any cook with medium-level skills create a gourmet food experience. These tips will not only help follow the recipes correctly but also help you avoid cooking mistakes.
Jump to:
18 Basic Cooking Methods
I'm no scientist and neither are most cooks but I have learned and practiced these methods over years. And I'll try to explain these cooking methods in an easily comprehensible way to help to use them more effectively.
Just for the sake of understanding, we can further divide these cooking methods on the type of heat used.
6 Dry heat cooking methods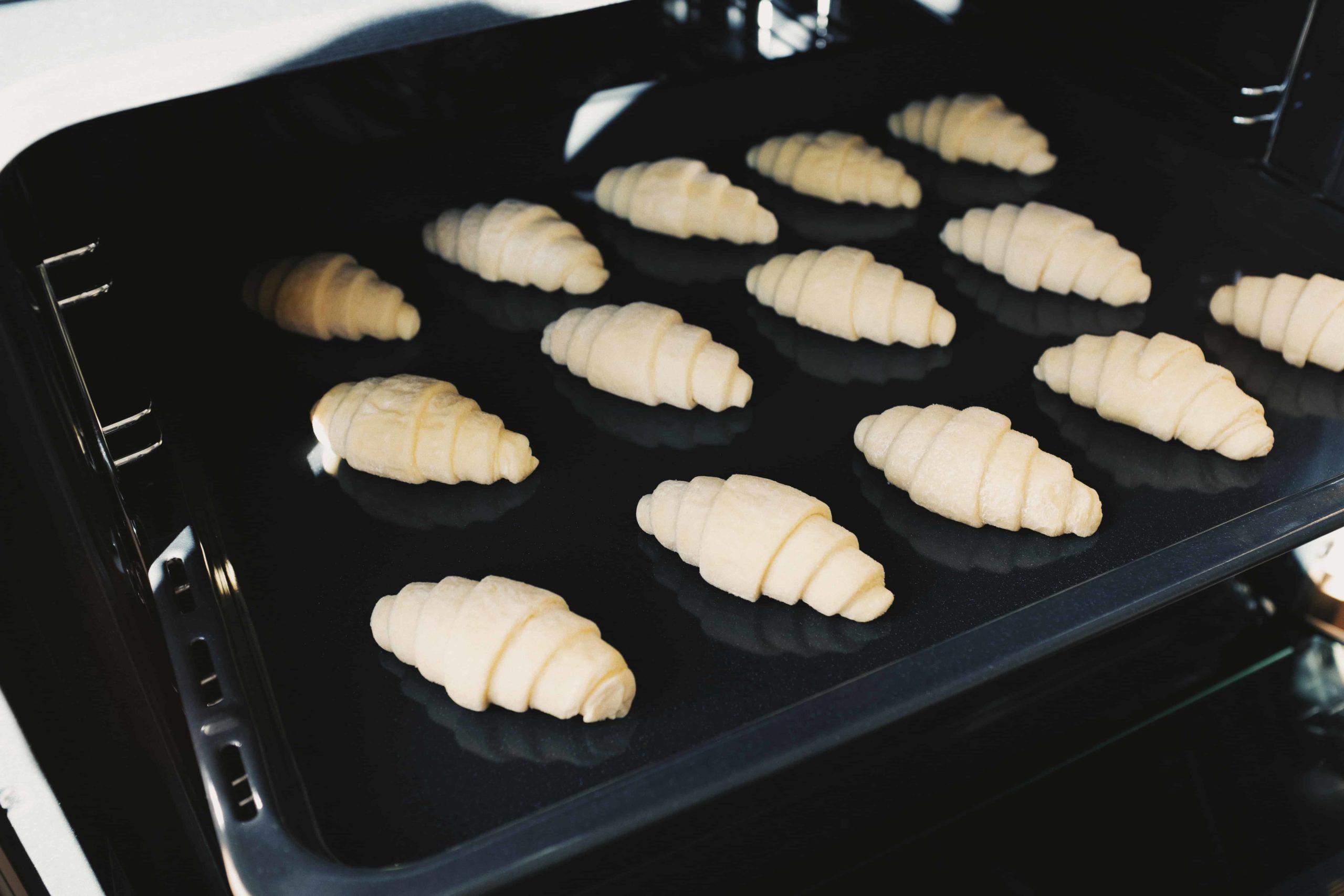 Baking:
This is the most precisely measured and timed method of cooking. This involves dry heat cooking in an enclosed space typically an oven which allows uniformly distributed heat.
This method gradually transforms the dough making a golden crust on top and trapping the moisture instead giving you a soft or chewy inside. This method is best used to make bread, brownies, cakes, pastries, pizzas, and pies.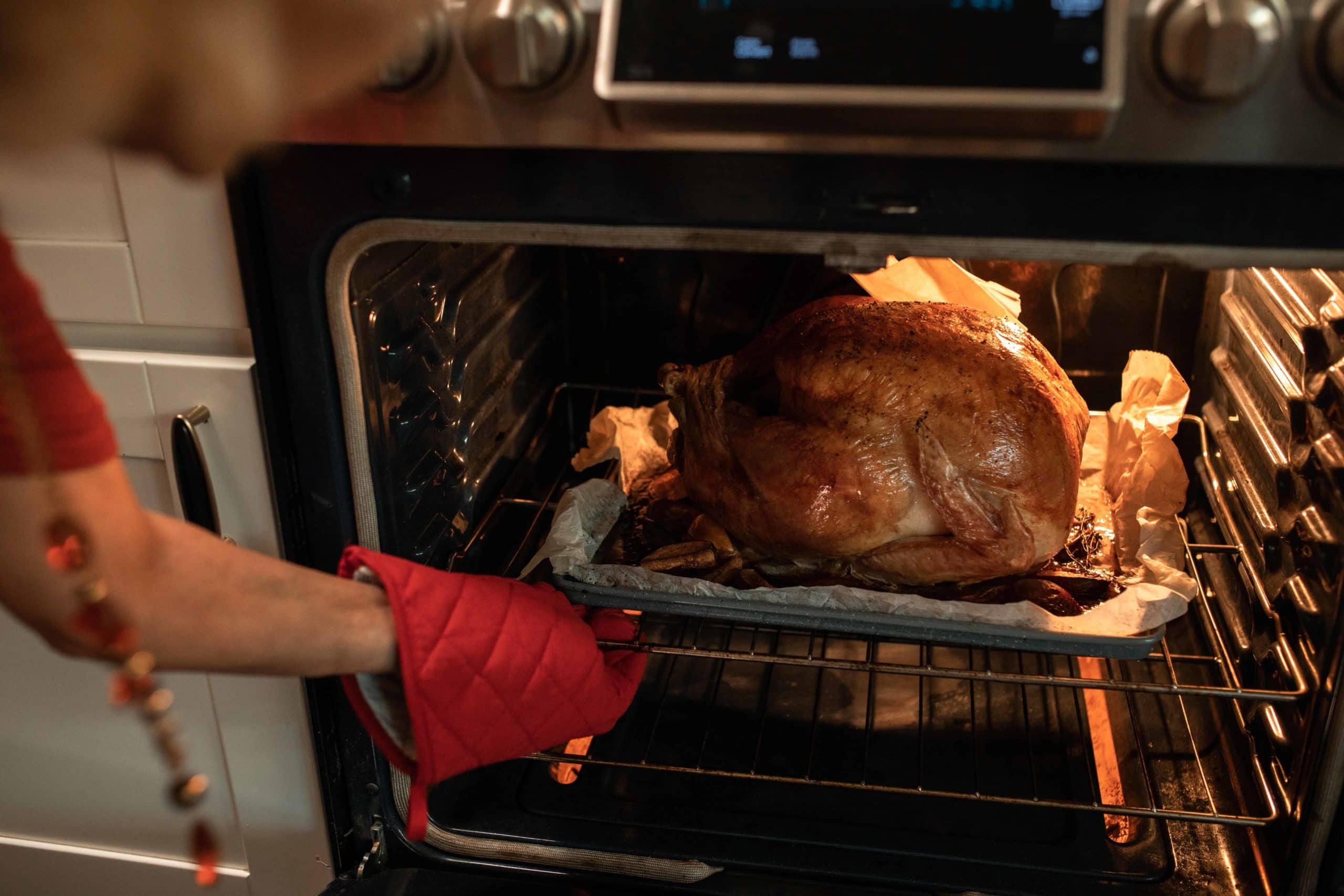 Roasting:
It is very similar to baking as it is done in an oven and has moderate heat exposure for longer periods. The difference is that roasting is a term used for meat, chicken, turkey, lamb leg, and veggies while baking is used for flour-based goods like cakes, bread, and other desserts.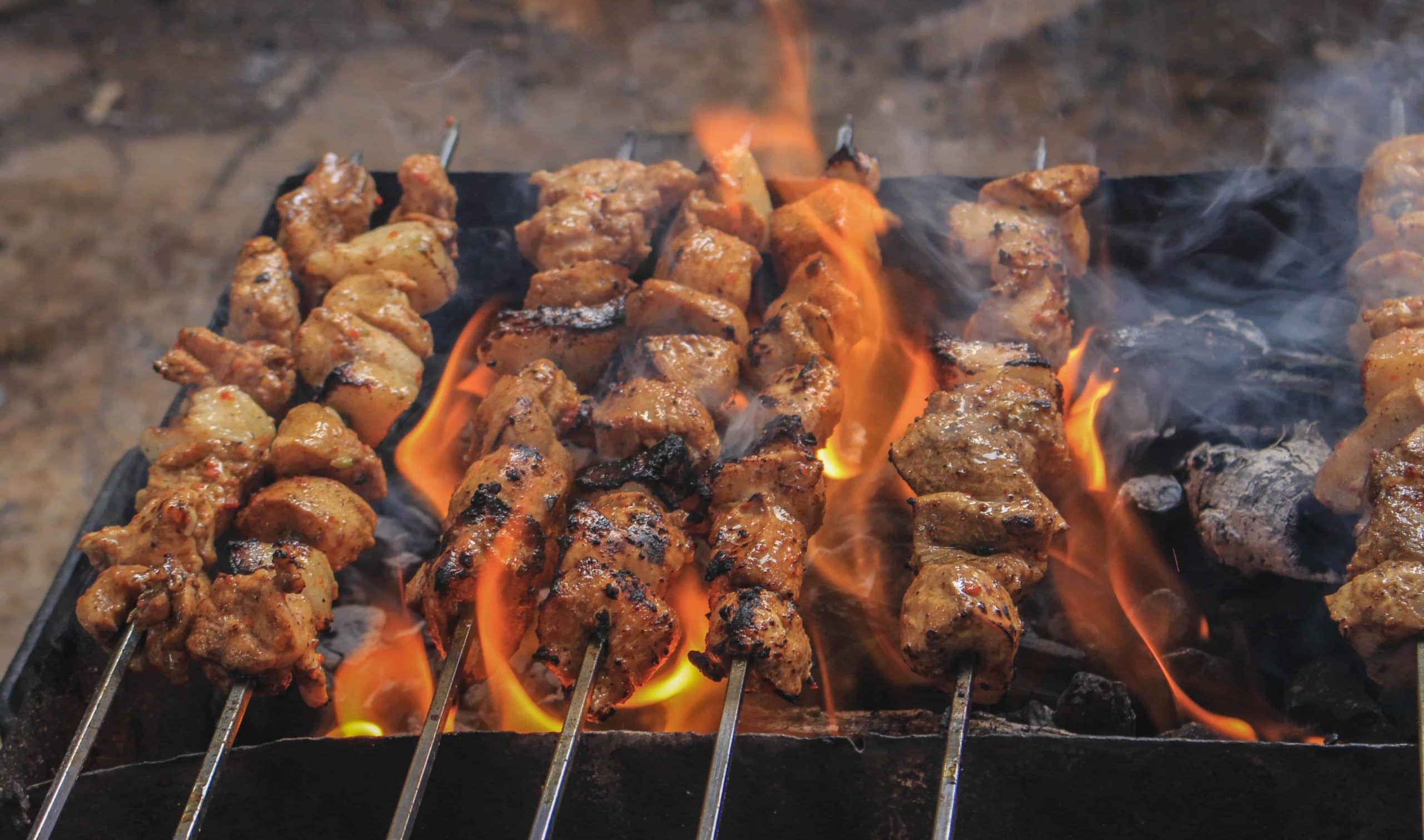 Barbecuing:
In simple terms, it is grilling food on hot coal creating charbroiled or smoked taste in the food. It is usually done outdoor at family gatherings. This method is best used to cook a quick-cooking and marinated cut of meat like chicken tikka, fish, shrimp, lamb chops, and steaks.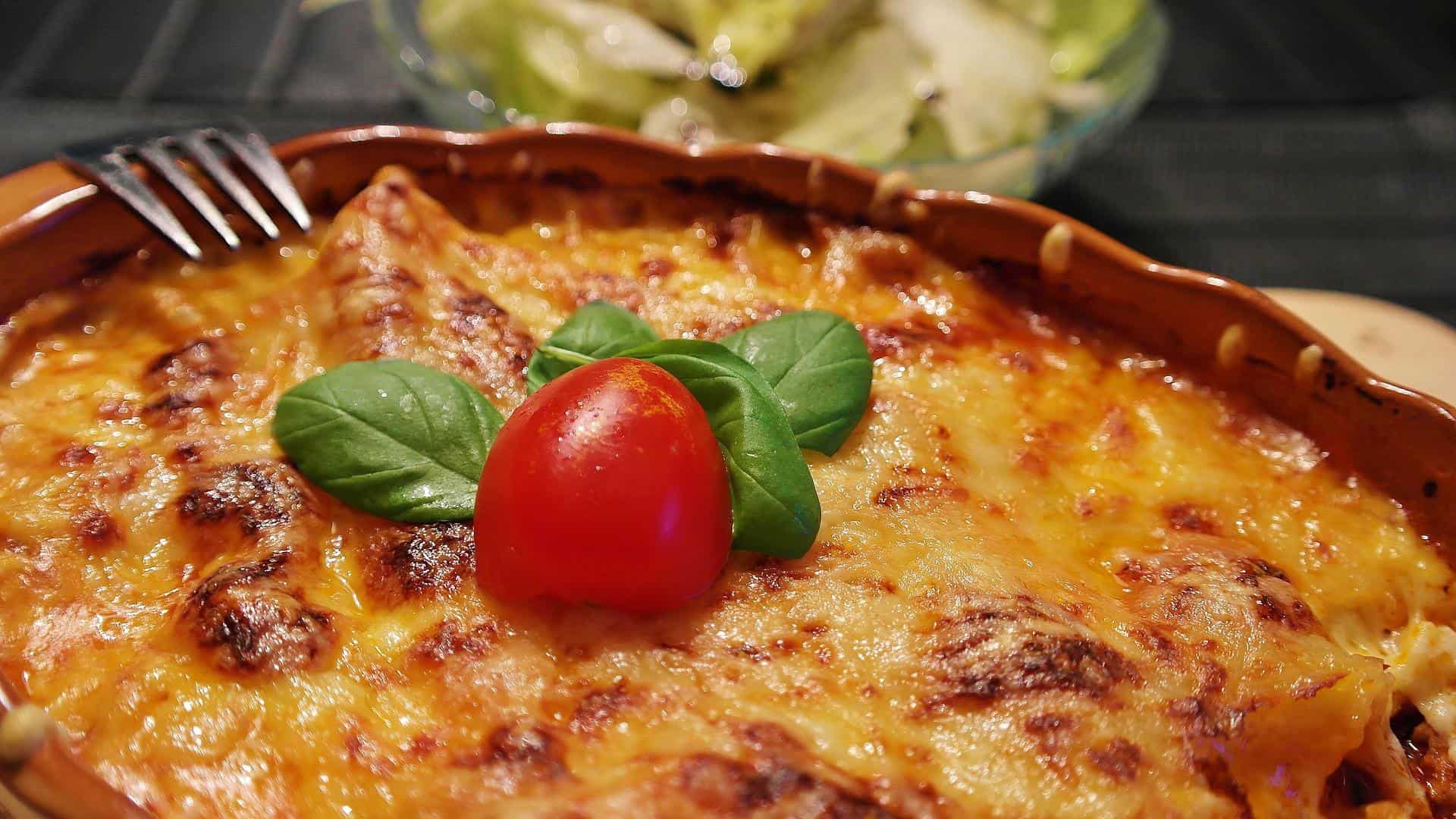 Broil:
In this method, food is exposed to direct and intense heat in the oven. Unlike baking the temperatures are high and for short periods. Broiling is used to give a crisp and golden crust to already cooked food like casserole or cheese pie. It is also used to quickly sear kabab or thin slices of meat or juicy fruit and vegetables.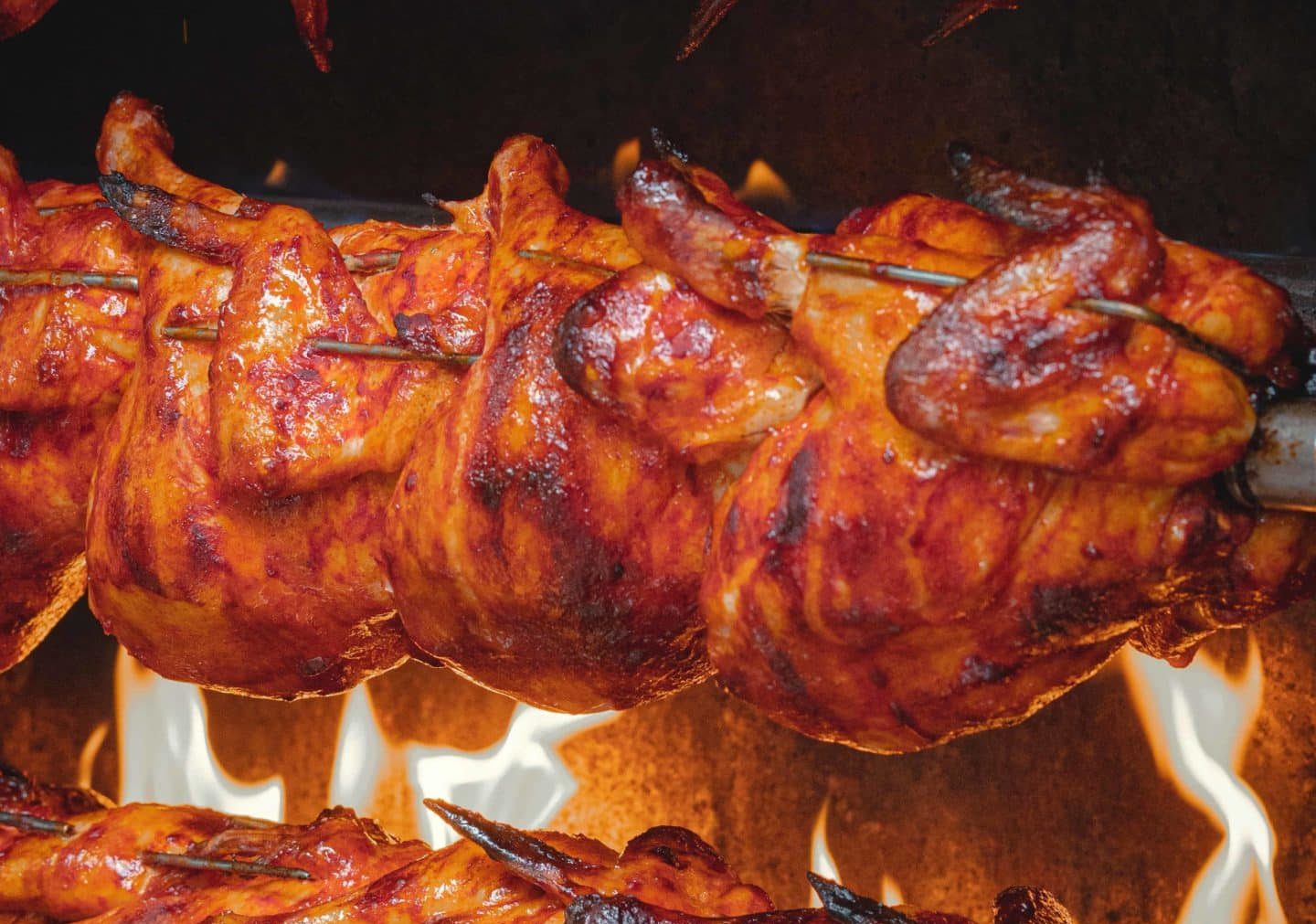 Rotisserie
Rotisserie is a method of spit roasting in which meat is skewed on a spit and cooked slowly. Most of the extra fat drains into the tray from the vertical spit and the meat develops a lovely roasted flavor.
Rotisserie chicken or turkey is a common example. The doner kabob on the horizontal that is grilled by the horizontal gas fire is also an example. combining, piercing, and marinating also with rotisserie can produce amazingly flavorful results.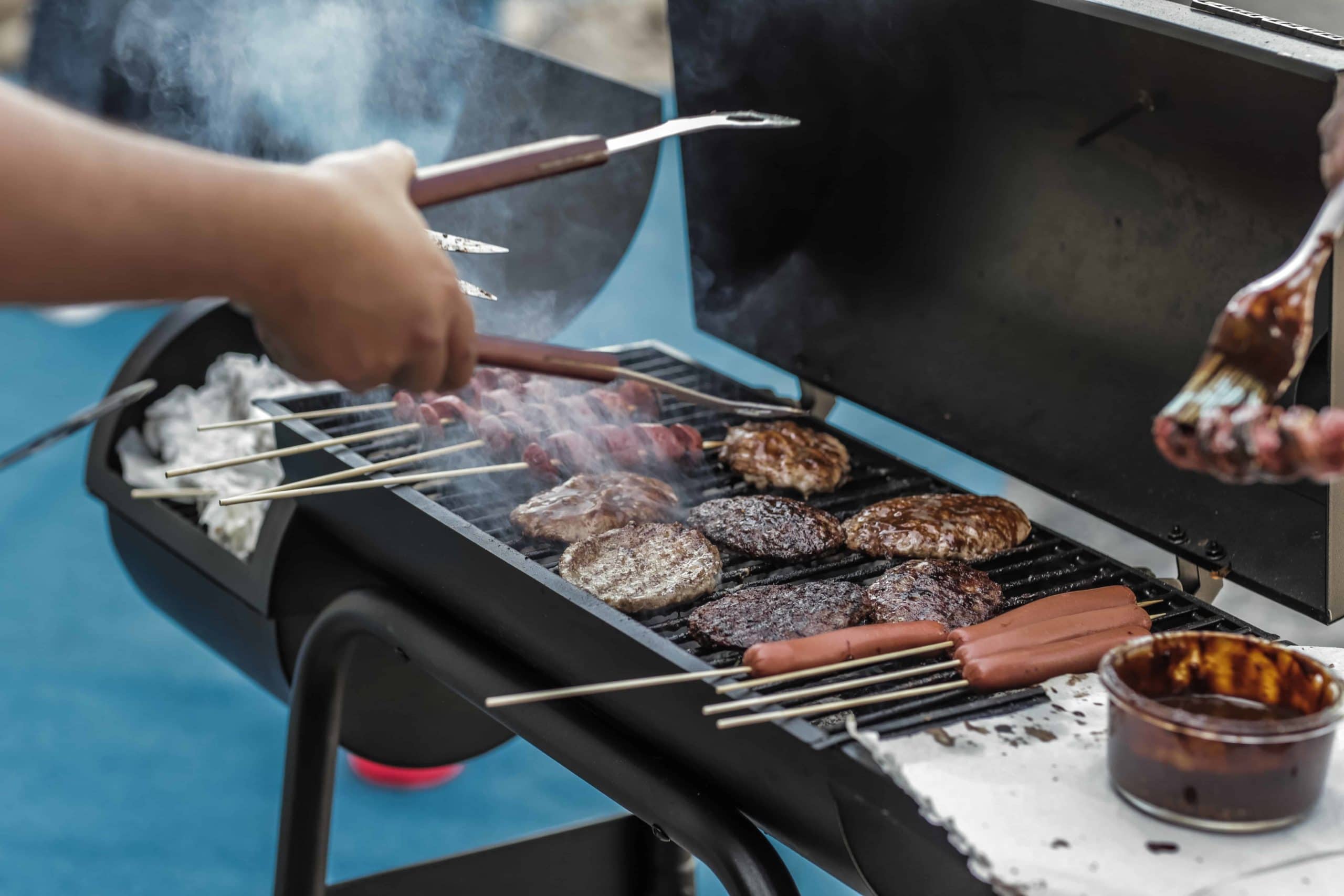 Grilling:
Here comes the favorite and heartthrob method of all dry heat cooking methods. The food that can be grilled is meat, cheese sandwich, fish, fruit, or even marshmallow. The food is exposed to the direct heat of coal, gas, or electric grill to produce lightly charred delicious results.
Controlled heat and timing are important in grilling and the chef needs to be vigilant all the time as frequent flipping is needed for evenly cooked food.
8 Water or similar liquid-based cooking methods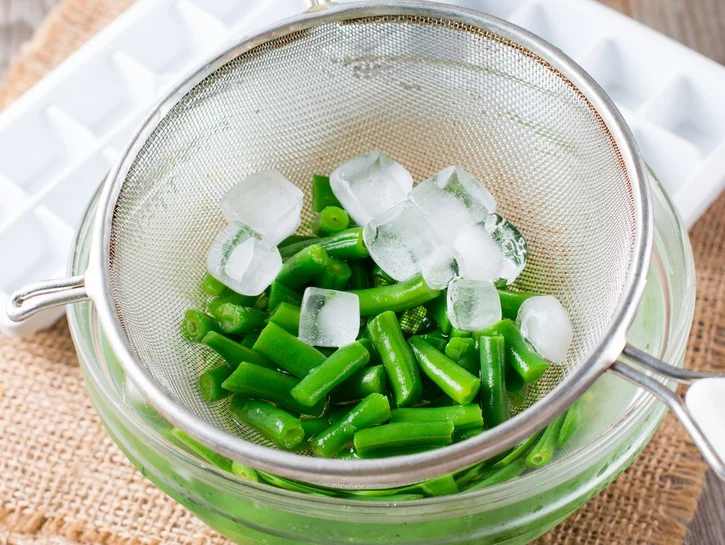 Blanching:
This method of cooking is best used for delicate vegetables like asparagus. It keeps the taste and vibrant color of the vegetable intact. The vegetable is cooked for a short duration in scalding boiling water and then chilled in icy cold water.
This method is essential for freezing vegetables at home because it helps deactivate the enzymes that are responsible for quick rotting.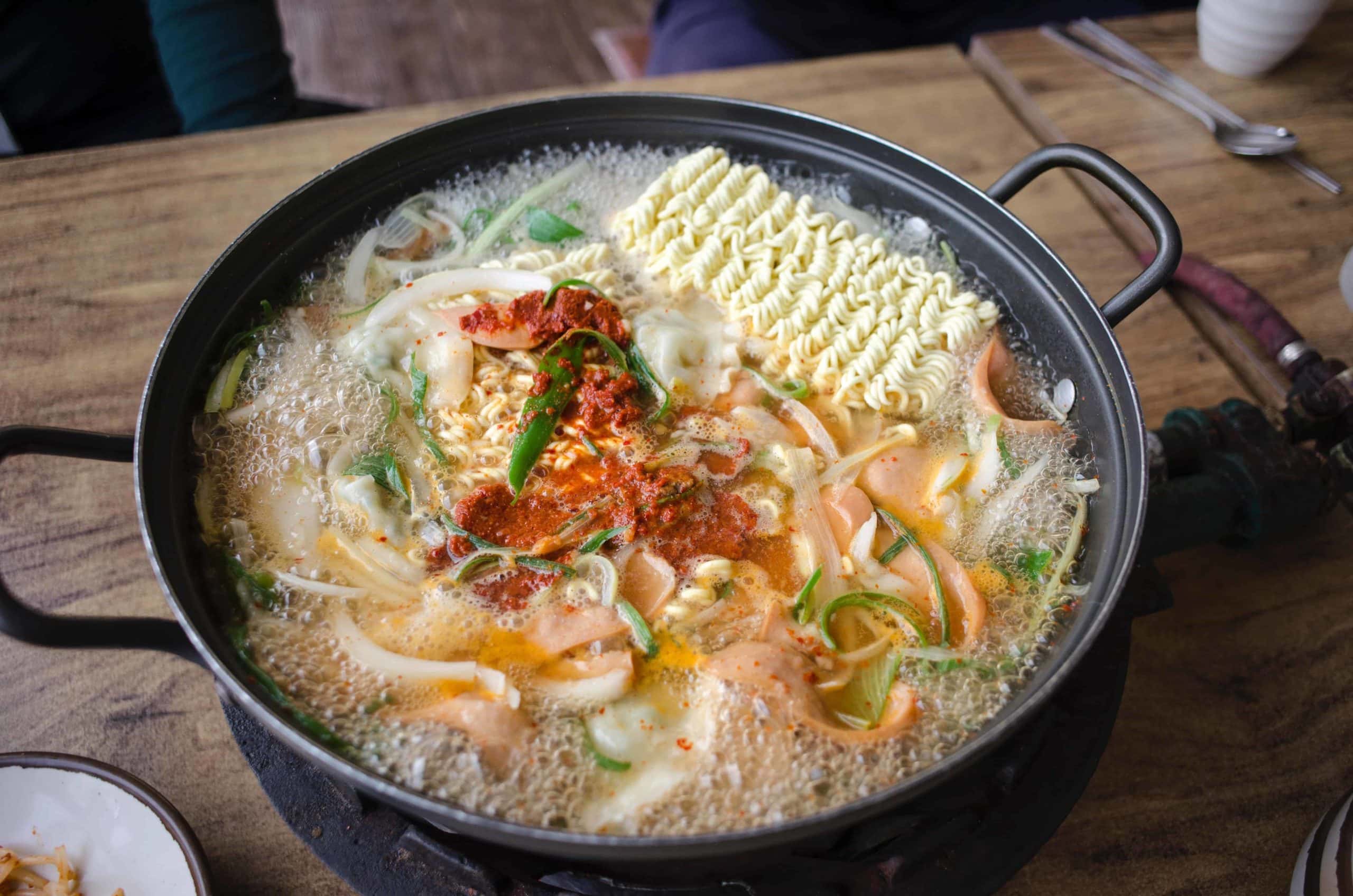 Boiling
The is most common of all cooking techniques used every single day in all kitchens to cook almost everything from meat to veggies.
The food is completely submerged in water and cooked at high temperature until fork tender or al dente. It is best used to cook carbs like pasta, potato, and rice. This is the most preferred method when making soups and broths.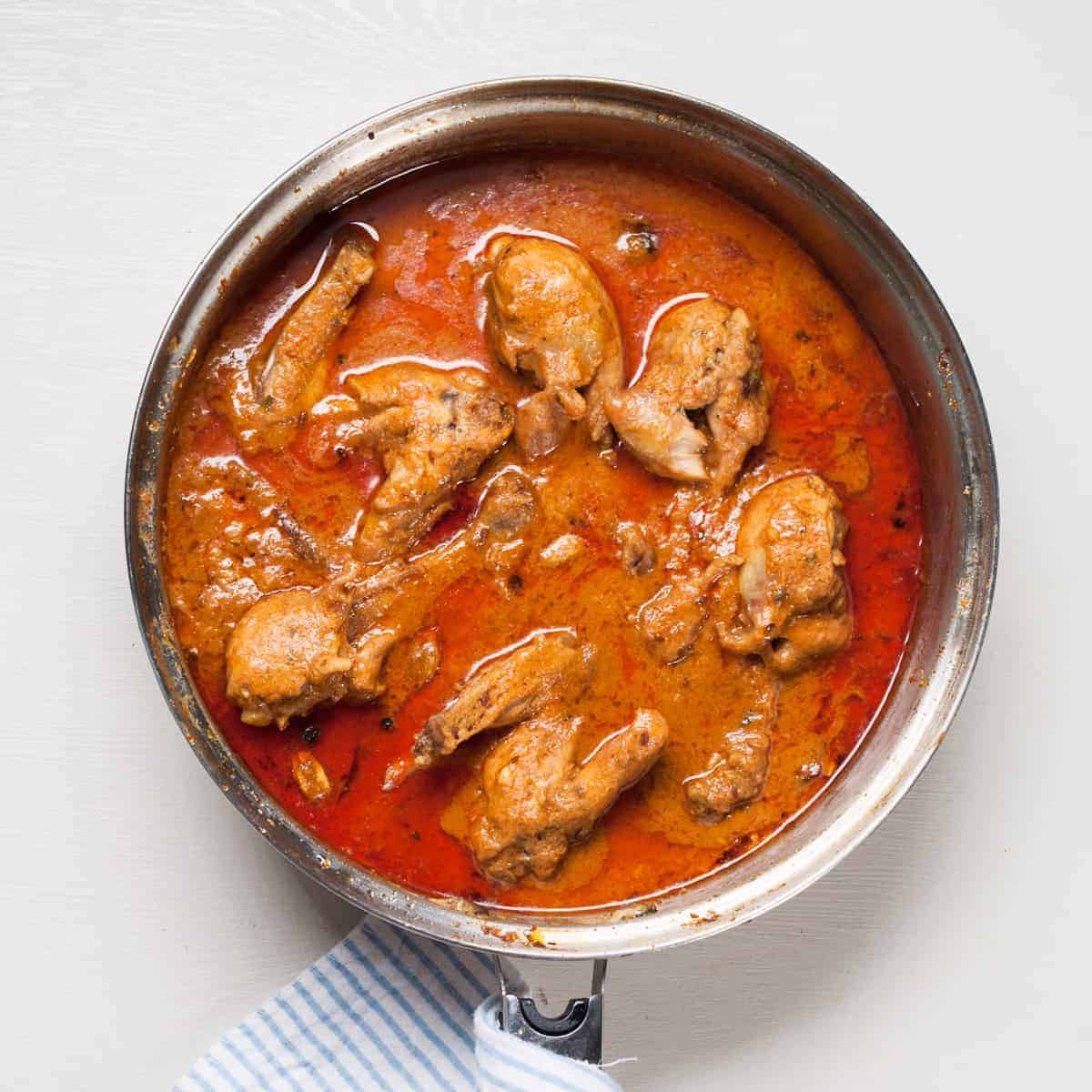 Braising:
Braising is cooking in which meat is cooked in very little liquid on slow heat in a tightly covered container.
In the contrast, when you cook meat at higher cooking temperatures like when you cook beef in boiling water; the muscles shrink and make the beef tough and chewy.
When you cook beef in less liquid that is partially covered with liquid on slow heat. The muscle releases its gelatin making the liquid thick and full of flavors. And the meat is soft and melts in the mouth.
The braising technique works best when cooking ribs, lamb legs, and shoulders. And you might have very little thick gravy.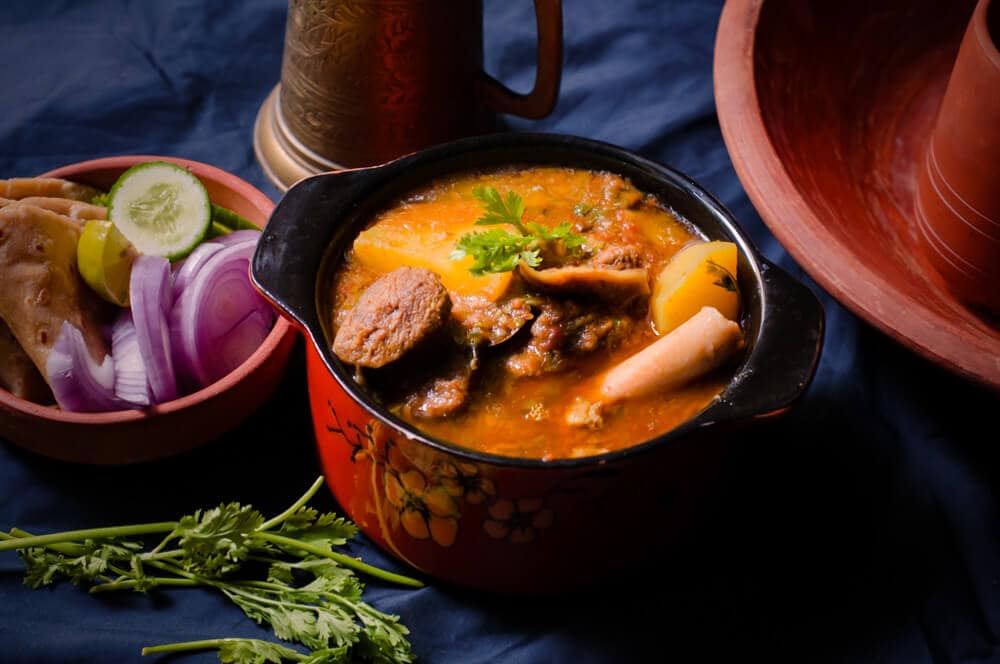 Stewing:
Stewing means cooking meat or poultry, vegetables, and lentils on low heat with food completely immersed in the liquid. The consistency of a stew is like soup.
Stewing is similar to braising and you might confuse both. The difference between stewing and braising is the amount of water used in cooking and the final product which is soup-like. This helps tenderize the tougher meat cuts like beef chunk, round, and rump.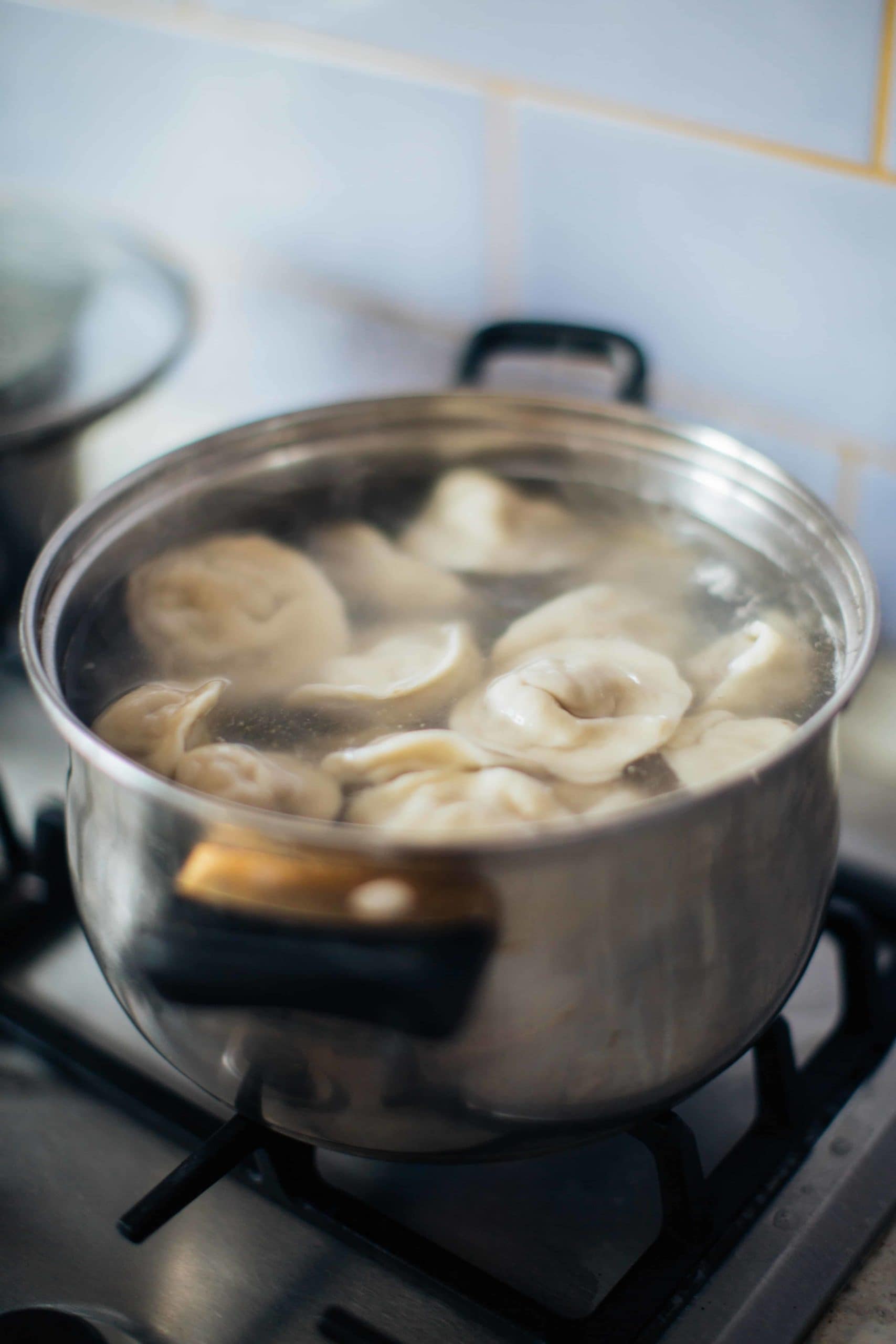 Poaching:
In this method, the food is submerged in the liquid and cooked until tender. But unlike boiling the temperature is moderate and not a rolling boil. This allows delicate protein like chicken, egg, and fish to cook slowly keeping the texture intact and moist.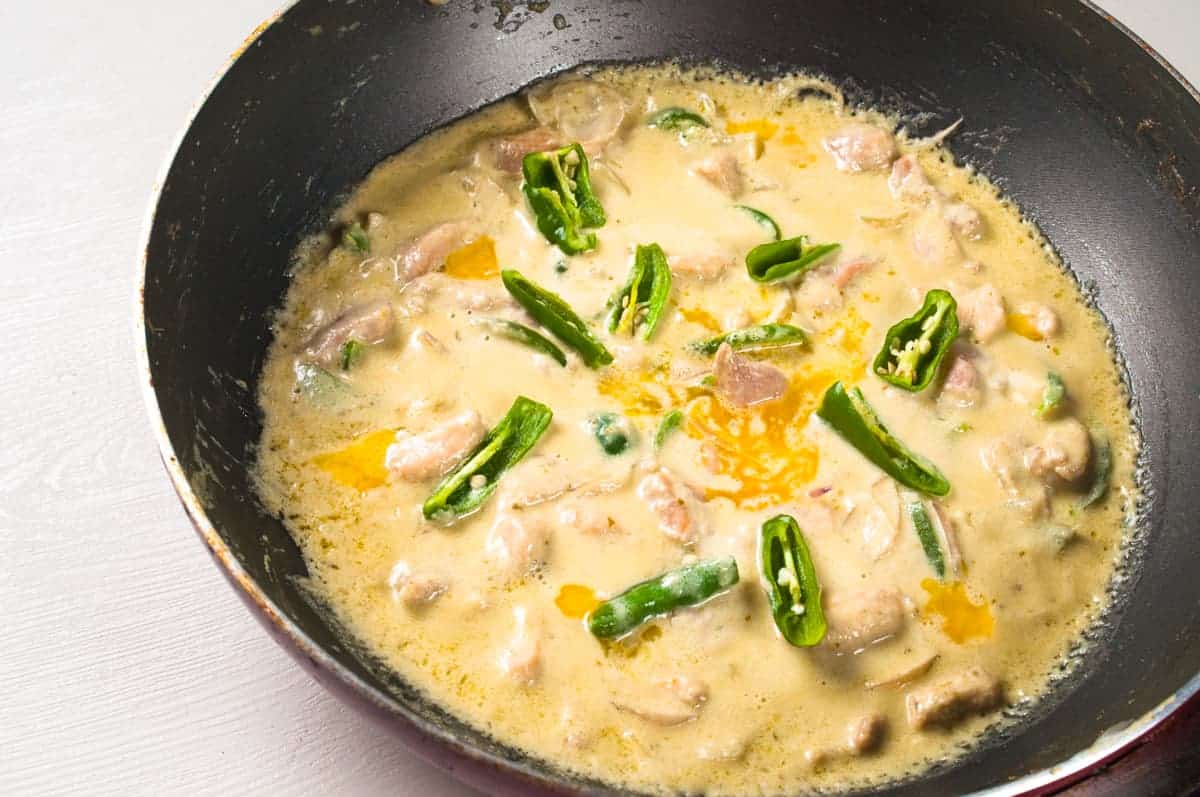 Simmering:
This method is my personal favorite and is used to make sauces, curries, gravies, and even soup. The liquid is slowly cooked at a temperature that stays below boiling point but softly rolls producing tiny bubbles and steams.
This helps thicken the sauce and gradually cook it while slowly releasing the oil and intensifying the flavors.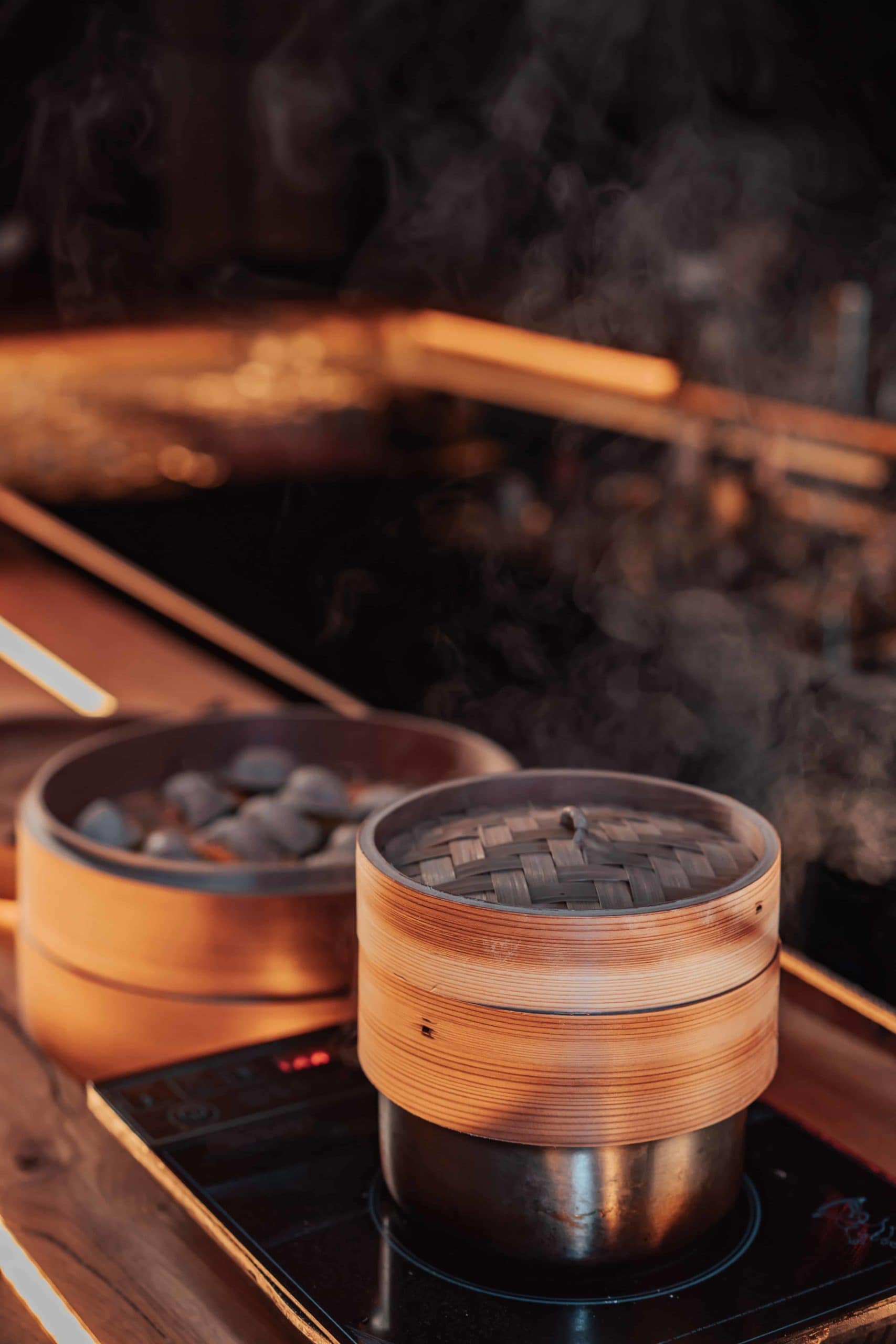 Steaming:
In this method, food is cooked in steam. It is a wet heat cooking method in which food comes in contact with steam alone and doesn't come in contact with the water keeping the flavors concentrated and the meat moist.
The steaming is done steaming basking, a double boiler with a lid. Steaming is used to cook fish, chicken vegetables, momos, and so on.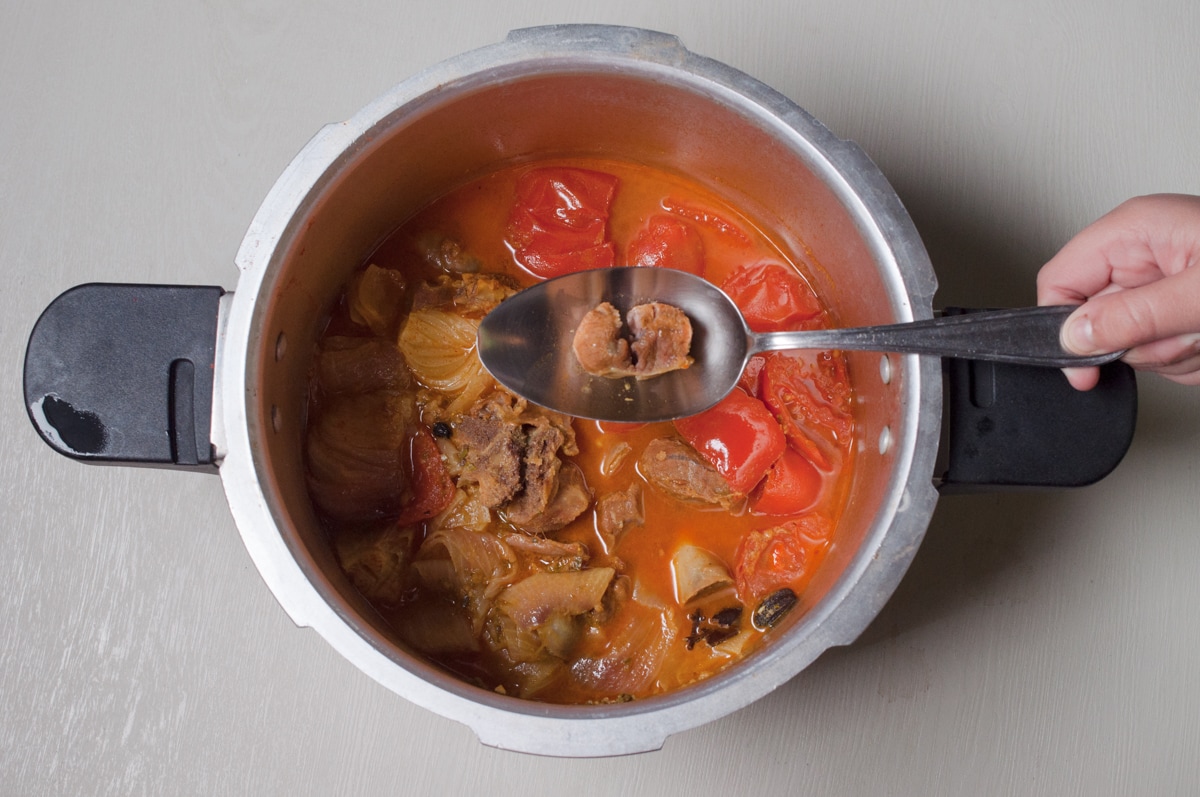 Pressure cooking or instant pot.
While the instant pot is a recent invention, pressure has been used for a long time to cook food at higher pressure to reduce cooking time. While it is used mainly to reduce cooking time in near sea level regions and produces more tender meat and bone.
It is essential in low pressure and high altitude region where is great helps. As tenderizing meat could take hours of cooking without a pressure cooker.
4 Oil-based cooking method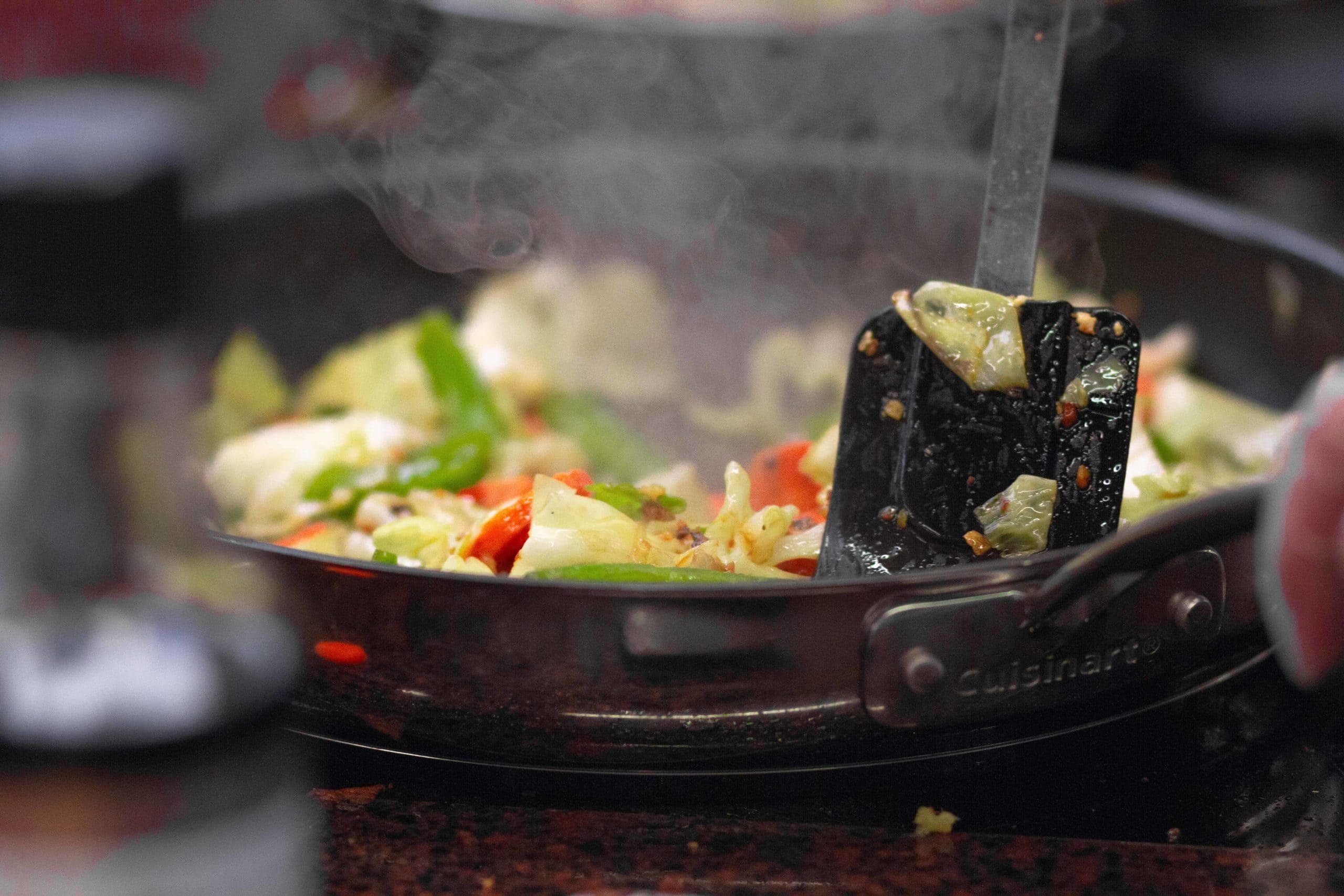 Sautéing:
This is another darling cooking method that is more of french origin. Saute means to jump, and after heating oil in the pan, you literally keep jumping the veggies until they are soft but not thoroughly cooked. The constant jumping or stirring keeps the veggies or meat like tenderloin or mince in contact with oil and keeps it very moist and flavorful.
The key to sauteing is a wide pan and hot oil. And you must not overcrowd ingredients and allow enough space and air circulation in between. If you overcrowd the pan, the veggies will start steaming and lose all the flavor.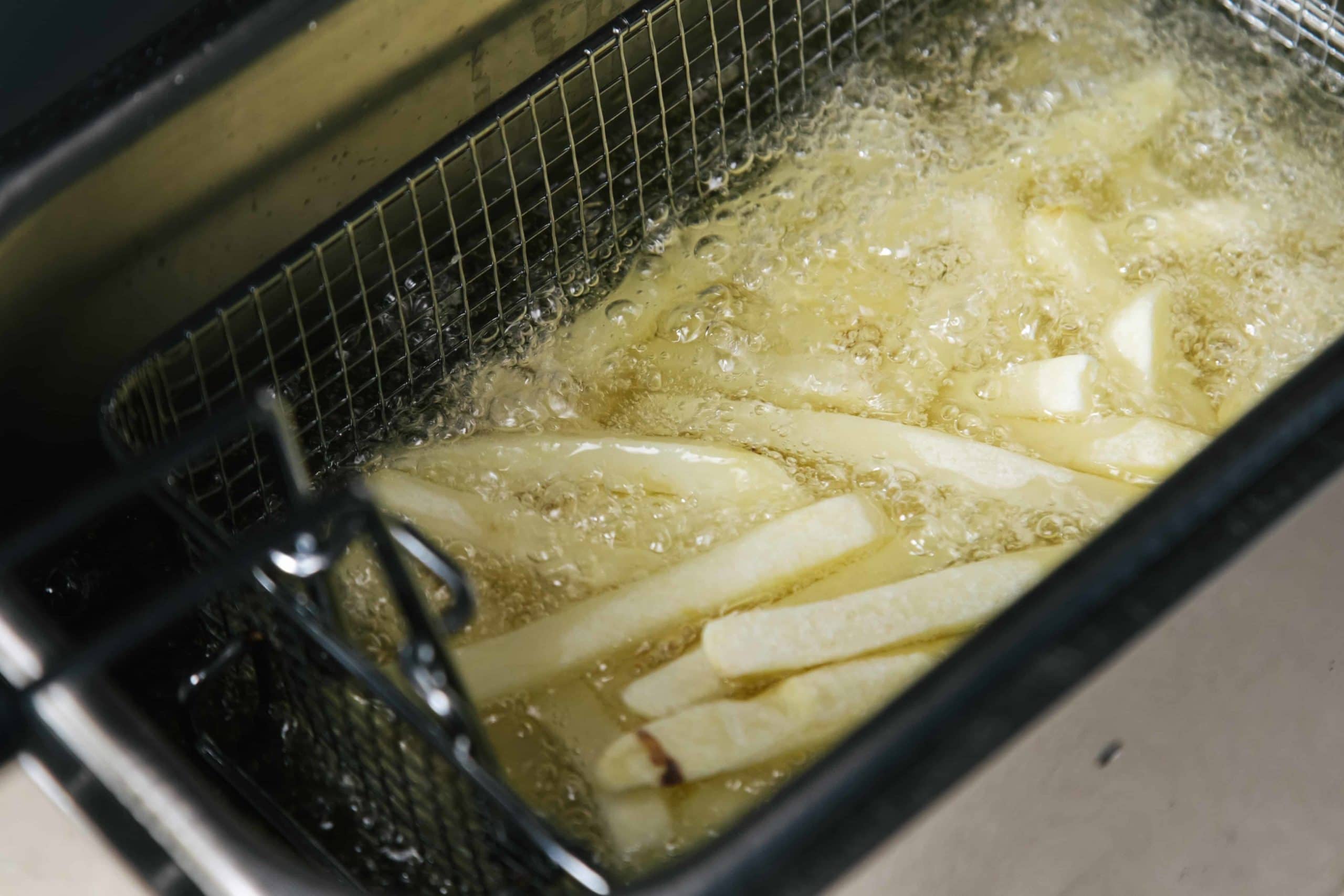 Frying:
Does it need elaboration? Frying is a cooking method in which food is completely (deep fry) or partially (shallow fry) submerged in the oil. This technique is best when you want to form a crispy golden crust and keep the center soft and moist.
This is a widely used method to rapidly dehydrate the surface of food by introducing it to very hot oil. It is also a dry heat method considering the fact that we are removing the moisture in the surrounding. This method is best used for battered and crusted food like chicken nuggets, potato cheese balls, dynamite chicken, or samosa.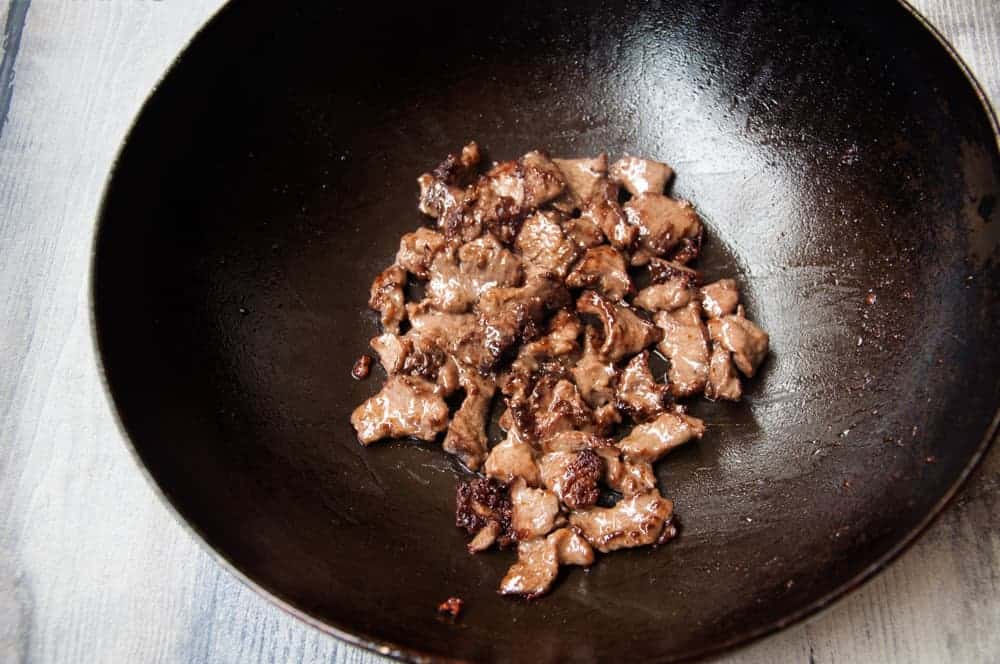 Stir-frying
This technique is of Chinese origin and very similar to sauteing. But the difference is the higher heat, use of a wok that allows plenty of cooking surface, and quick stirring which creates a seared flavor. This method is best for cooking noodles, fried rice, and typical Chinese stir-fries like beef and chili dry, Mongolian beef, etc.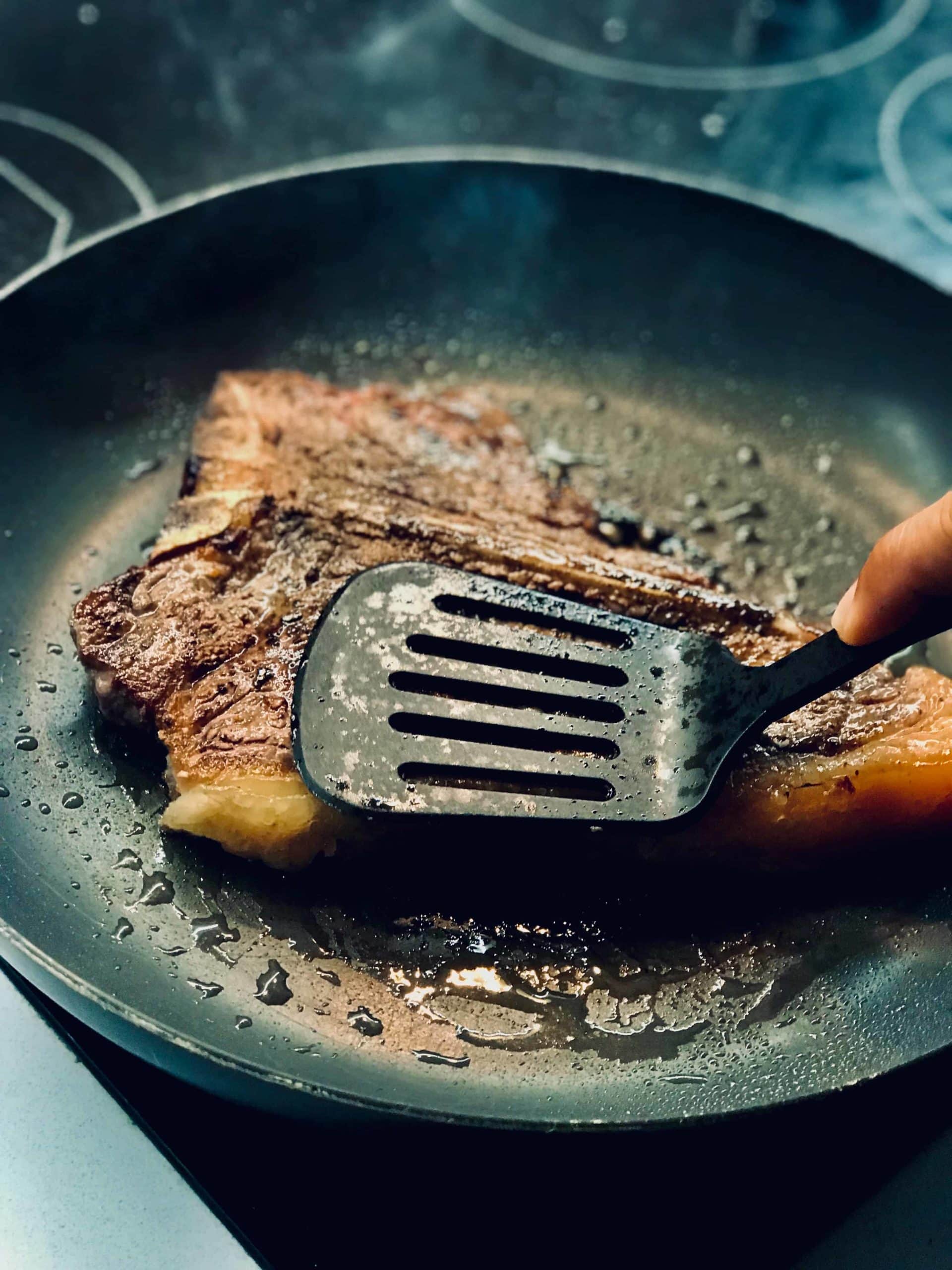 Searing
Searing literally means to cook on high heat. The purpose of this sort of cooking is to make crusts of meat like steaks and intensify food flavors and color.
20 Basic Cooking techniques
Cooking techniques can be differentiated from cooking methods on basis that most cooking methods would suffice alone to prepare a dish while techniques combined with a cooking method to complete the cooking like marinating, glazing, tenderizing, aging, and many more.
We all use all these techniques unknowingly when we follow recipes created by others. But having the exact understanding can empower you and help you dictate your own best versions of recipes.
6 Pre-cooking techniques
These techniques are used before we begin the actual cooking.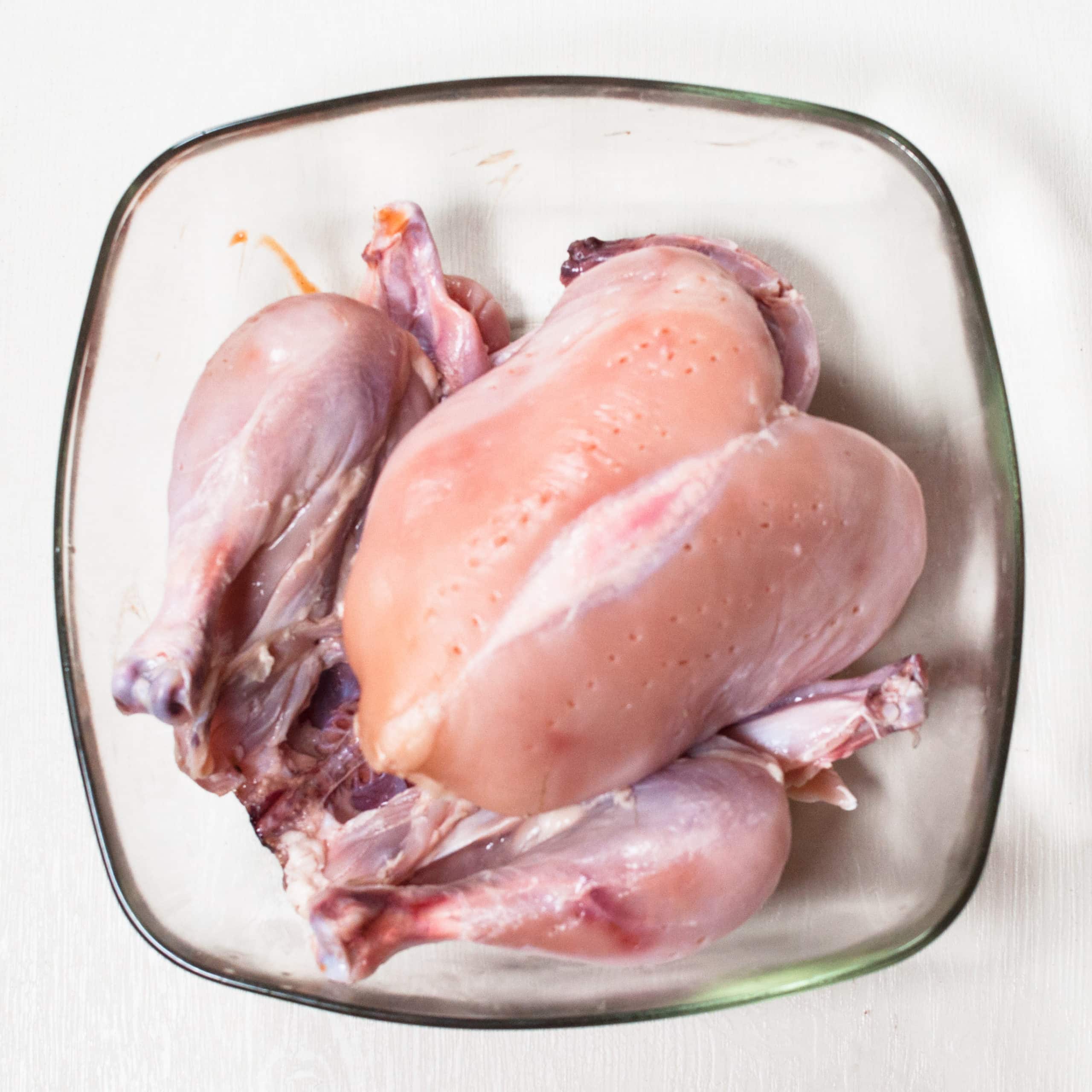 Piercing:
Piercing is usually combined with marinating technique to allow the juices of the marinade to reach the inner flesh. You can use different utensils to pierce the meat, the most common is a fork to make a hole on the meat surface and let the marinade seep in easily.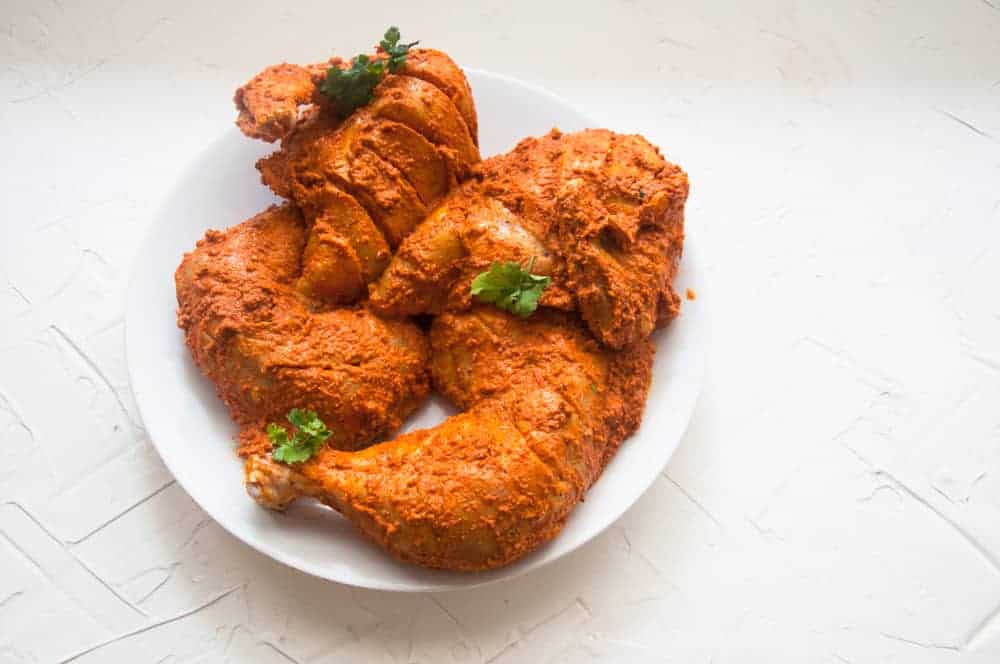 Marinate:
This is my most used technique loved by most chefs. To enhance flavor and tenderize the meat, it is soaked in flavored liquid which allows the food to absorb flavors and get soft as tissues break down.
Tenderizing:
When marinating meat for tenderizing, a tenderizer needs to be used which can be yogurt, fruit juice like pineapple or kiwi, or raw papaya paste. Commercial tenderizers can also be used. The enzyme in the tenderizer hydrolysis the protein in the food making it tender.
Natural tenderizes as mentioned above are subtle and work best but require some time like a few hours. In contrast, commercial meat tenderizers are quick to work but too powering and can make the meat lose all its texture if kept for too long.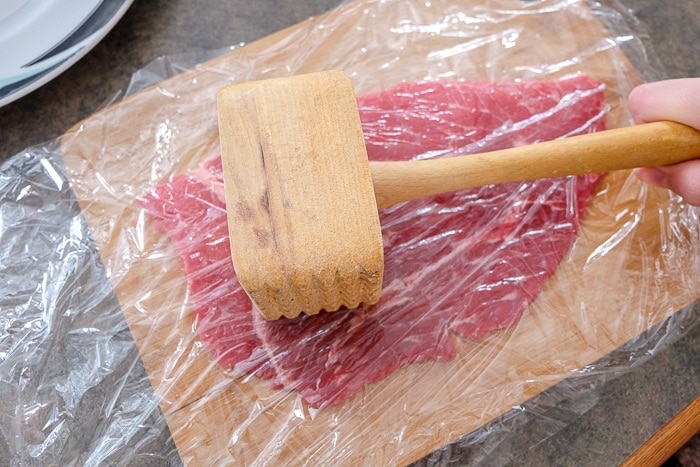 Pounding
This is another technique used to make the meat soft and flatten the meat by pounding it. This help breaks the muscles and helps the marinade seep well. It also spread the meat bringing more surface area in contact with the cooking surface.
This technique is best paired with grilling like grilled chops. Or when stuffing and rolling the meat like in cordon blue.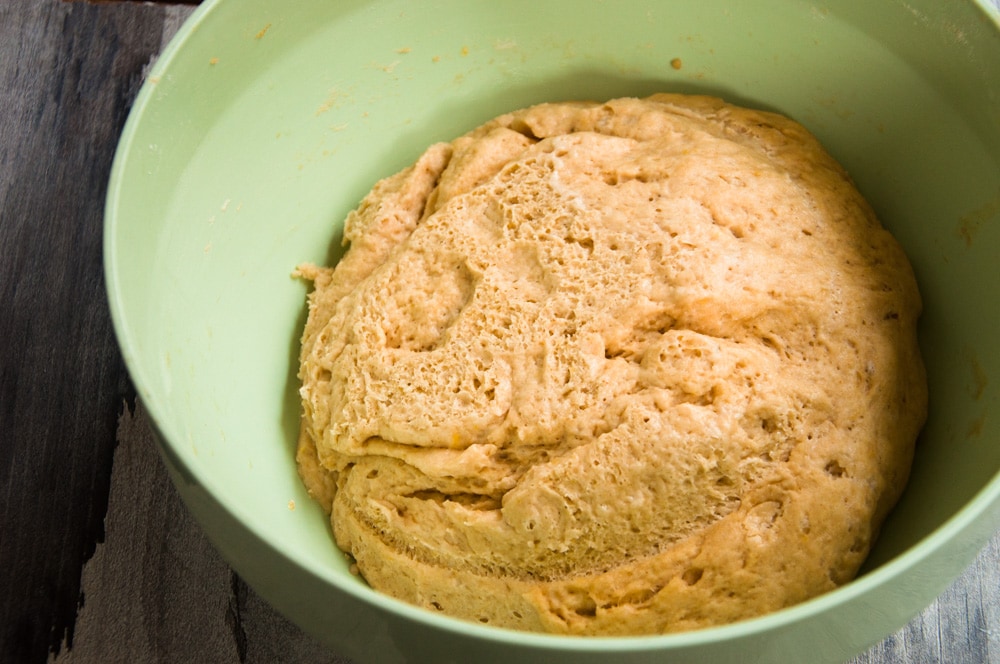 Fermenting
In this technique, a good bacteria or yeast is at work to turn carbohydrates into acids making the food sour. A common example is the fermentation of milk into yogurt or cheese and the fermentation of yeast in pita bread making.
Bouquet Garni
It is another french cooking technique. Bouquet garni is a cheesecloth bag in which spices and herbs are placed. The herb bag is then placed in the soup where it simmered and releases all the flavors. The herbs are later removed leaving a background taste in the soup.
A similar technique is used in South Asian pulao (rice dish) making as well. A spice bag called"masala polti' is placed in the stock pot. The rice are later cooked in the stock that absorbs all the masala flavors.
7 Techniques used while Cooking
These cooking techniques are used while cooking.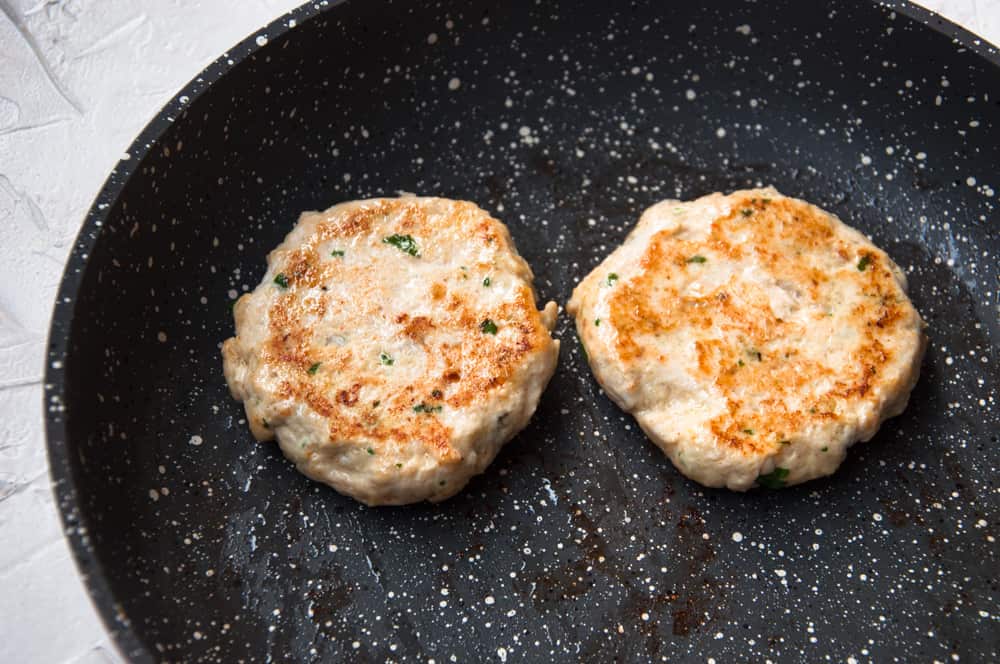 Browning:
Browning is a very common cooking technique used to give lovely color to meat surfaces as well as help enhance the flavors. In this technique, any cut of red meat or poultry, or mince is cooked on high heat with little or no oil. This also helps lock the moisture in the food.
When the surface of meat is partially cooked or browned you can proceed with other cooking methods like stewing, braising, or steaming. Browning is best done in thick-bottomed stainless steel or cast iron pans.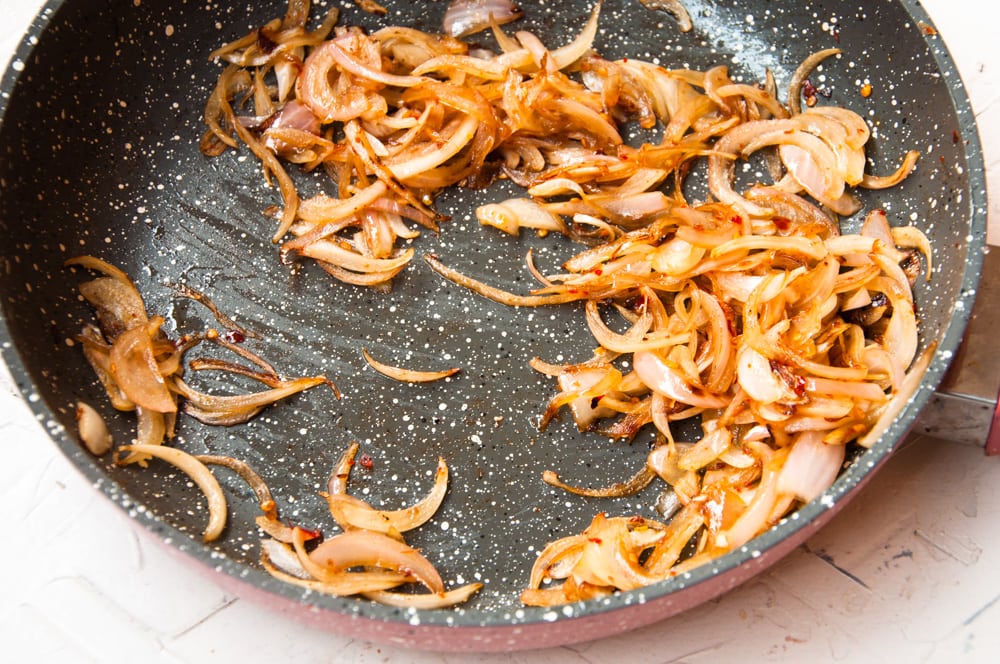 Caramelizing:
Caramelising is browning the sugar itself or sugar in the food to change its color and bring sweet nutty flavors.
Like we make brittles with caramelized sugar. We can caramelize onions and carrots by cooking these high-carb veggies on slow heat for a very long duration till they naturally turn brown and develop a caramelized flavor. You can also add very little sugar to intensify the effect.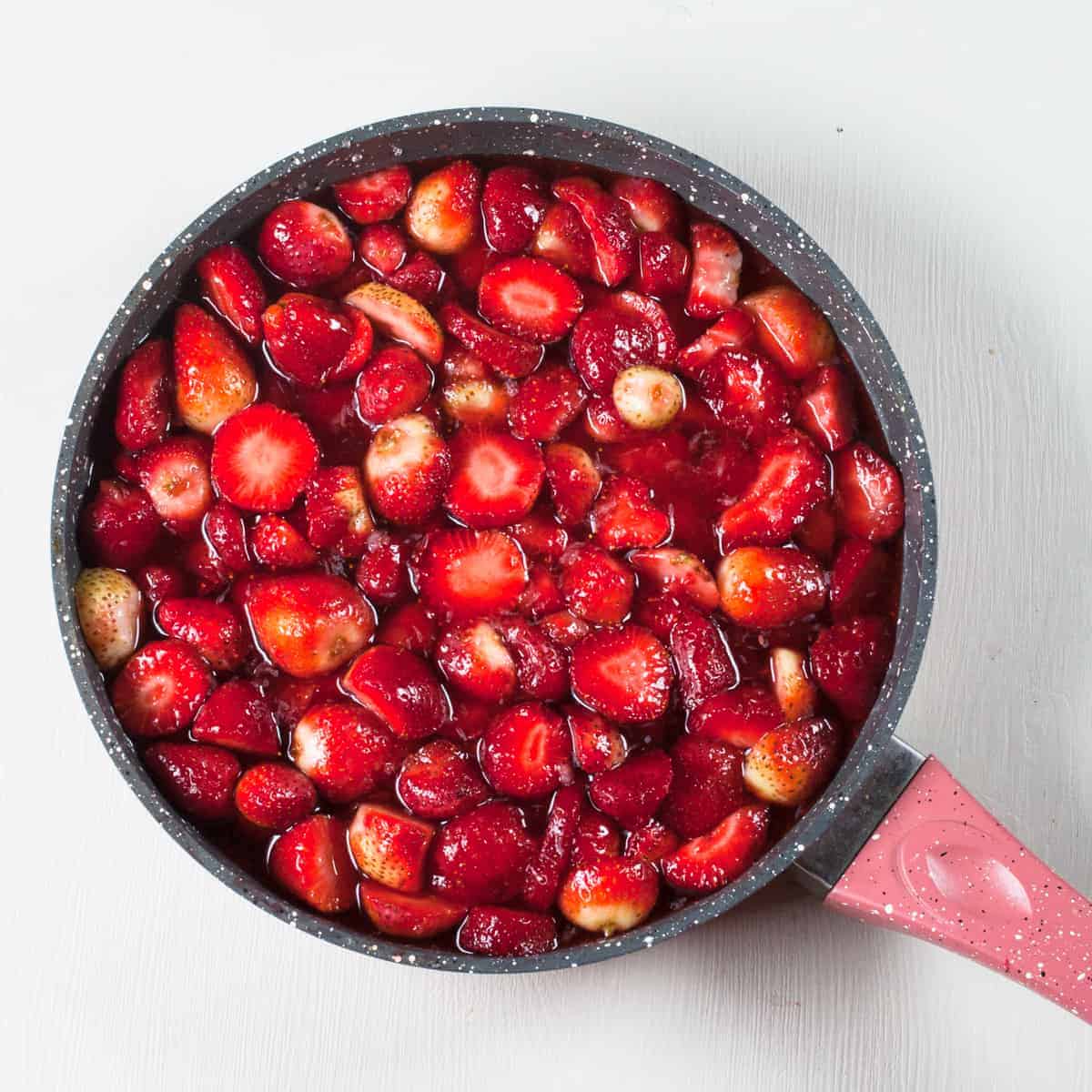 Macerate
That is another french technique where you soak fresh or dried fruit in liquids like vinegar, alcohol, or sugar syrup. You macerate fresh fruit to bring out the liquids like in jam making, to make them soft.
And you add dried fruit in liquids to absorb the juices and become more flavorful and moist.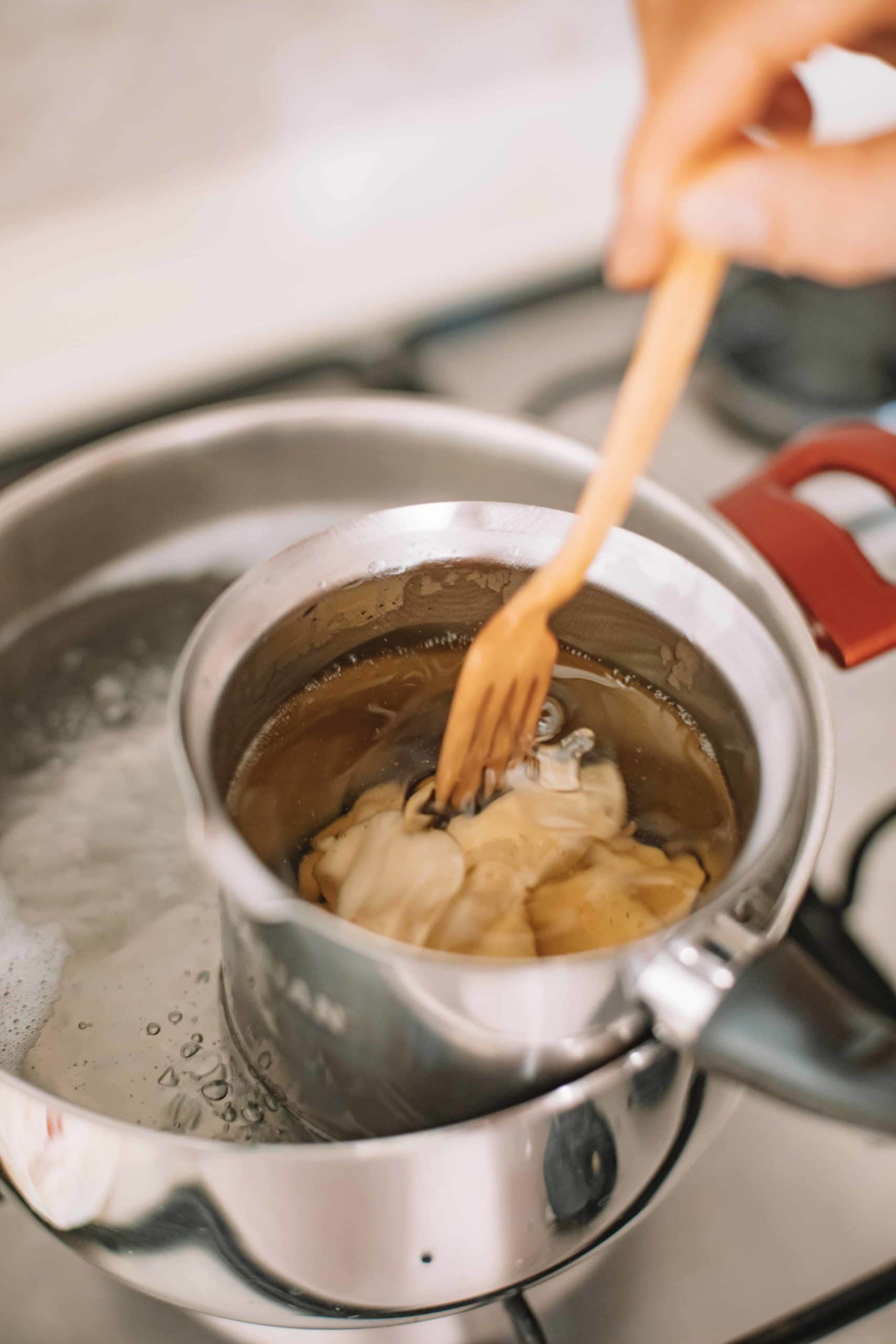 Brain Marie( hot water bath)
This is a french cuisine technique that is used to create moist heat in the oven that helps bake soft texture cheesecake and pudding without cracking and getting dry.
It can also be used to cook or heat food in controlled heat rather than placing food on direct heat. For example, melting chocolate on bain Marie as direct heat can burn the chocolate.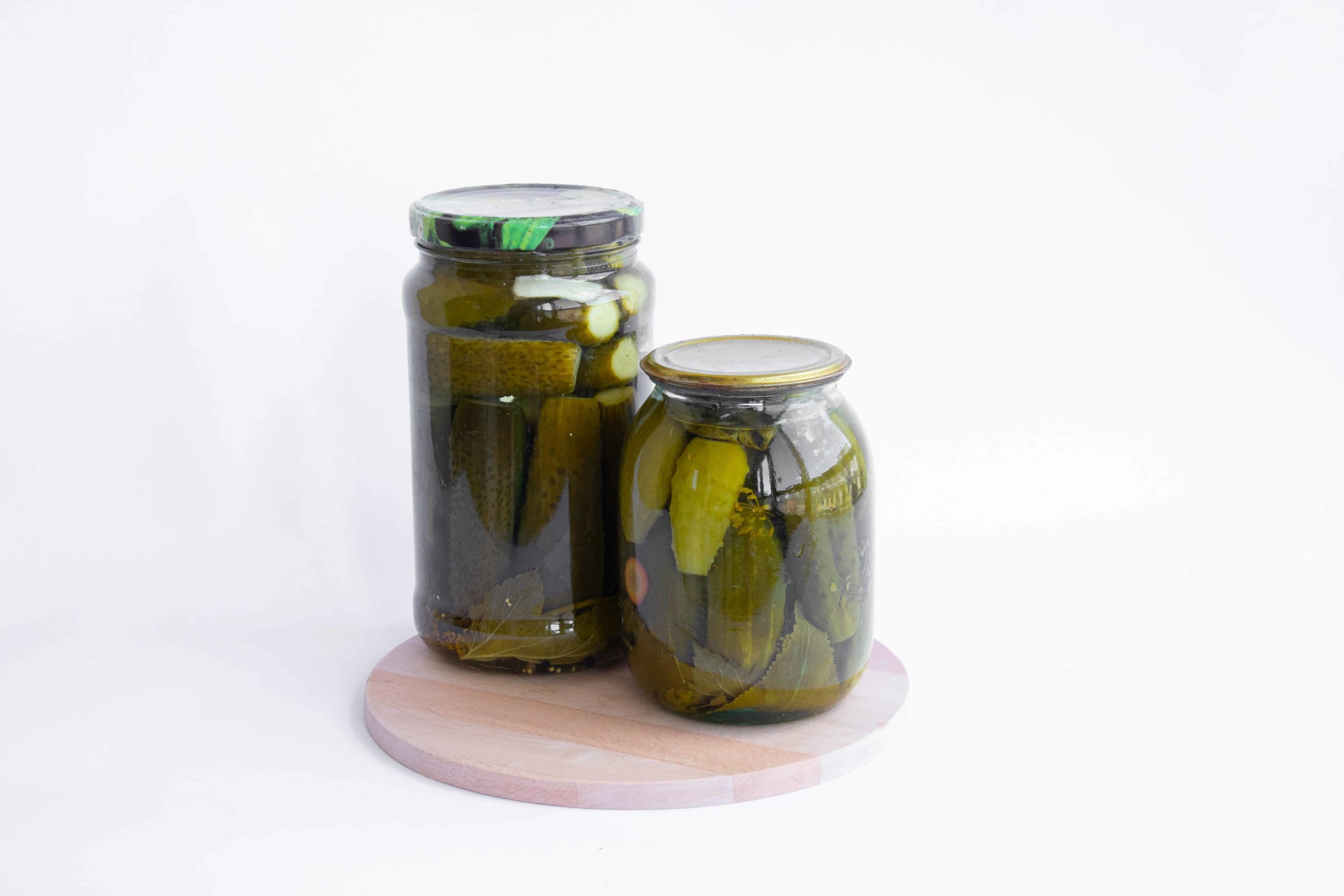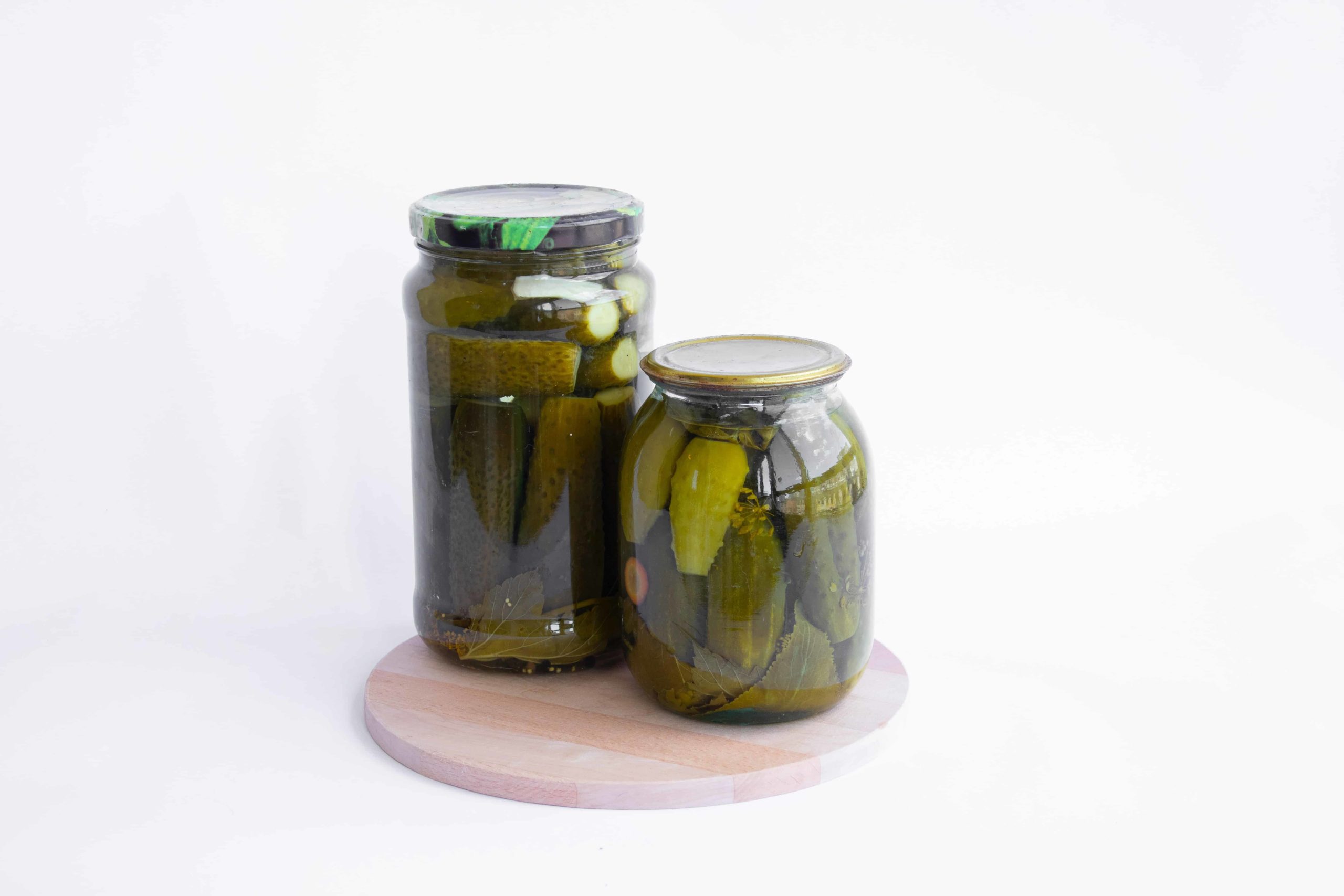 Pickling
Pickling is a method of preserving food in an acidic solution using vinegar, or salt solution( brine). Common examples are pickling gherkins, olives, cheese, chilies, mangoes, and so on.
Similarly, oil pickles are also popular in South Asia where food is completely immersed in the oil to avoid bacterial growth by restricting oxygen through the oil barrier.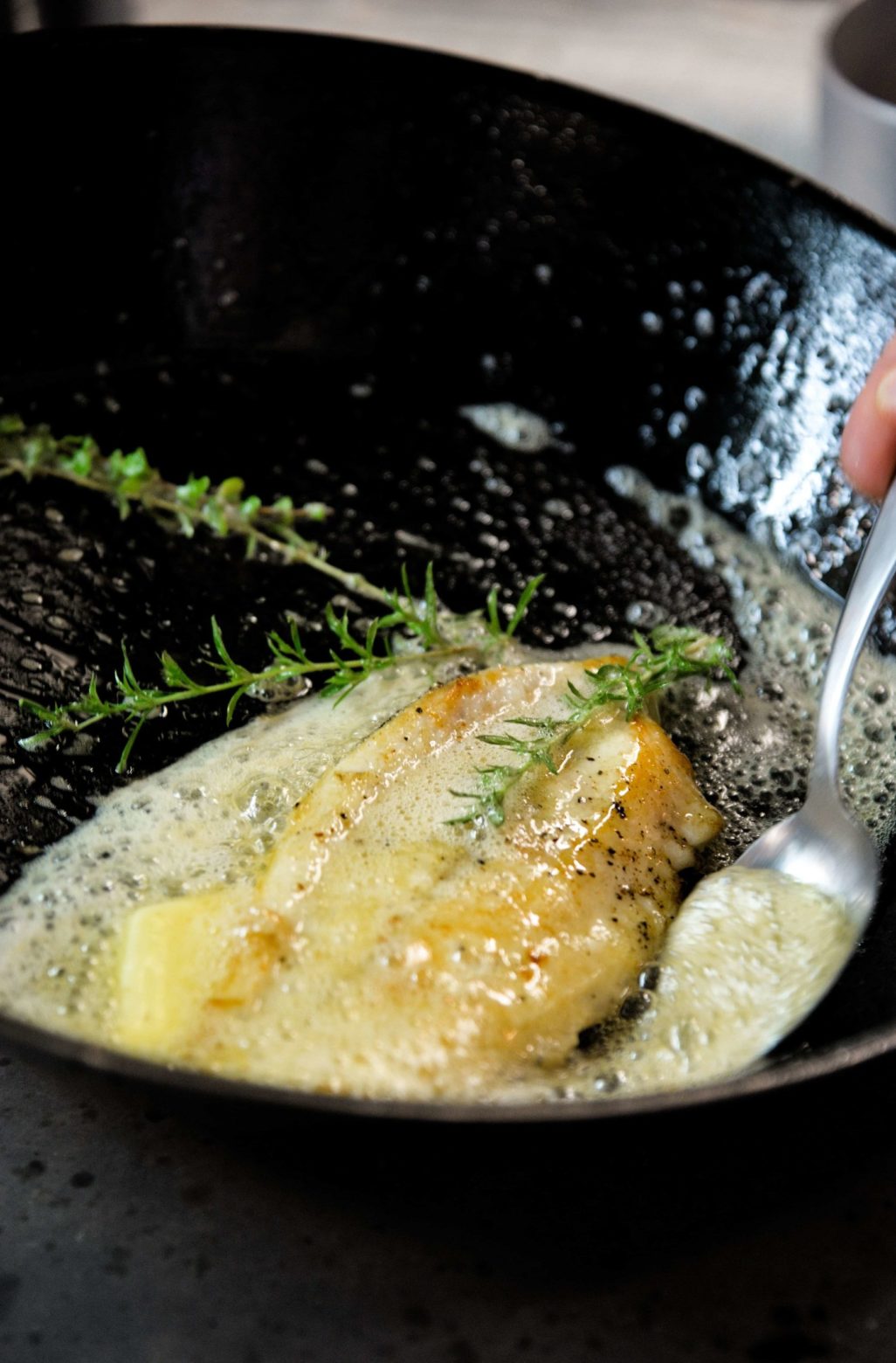 Basting
Basting is another precious technique in which melted fat or pan dripping is poured over meat to keep it moist and introduce flavors. This technique is used in making steak as well as making roasted chicken or turkey in the oven.
Basting can also be combined with frying for even cooking.
Bhunna
It is an Indian technique very much like searing to bring thick concentrated, mildly caramelized flavors. It also helps release oil and darken the color of the gravy.
When you cook your curry or stew on high heat until most of the water dries and you reach the stage where the oil is released from the gravy and visible on the sides of the vessel. You've done the bhunai correctly. And curry has rich intense flavors.
7 Post cooking techniques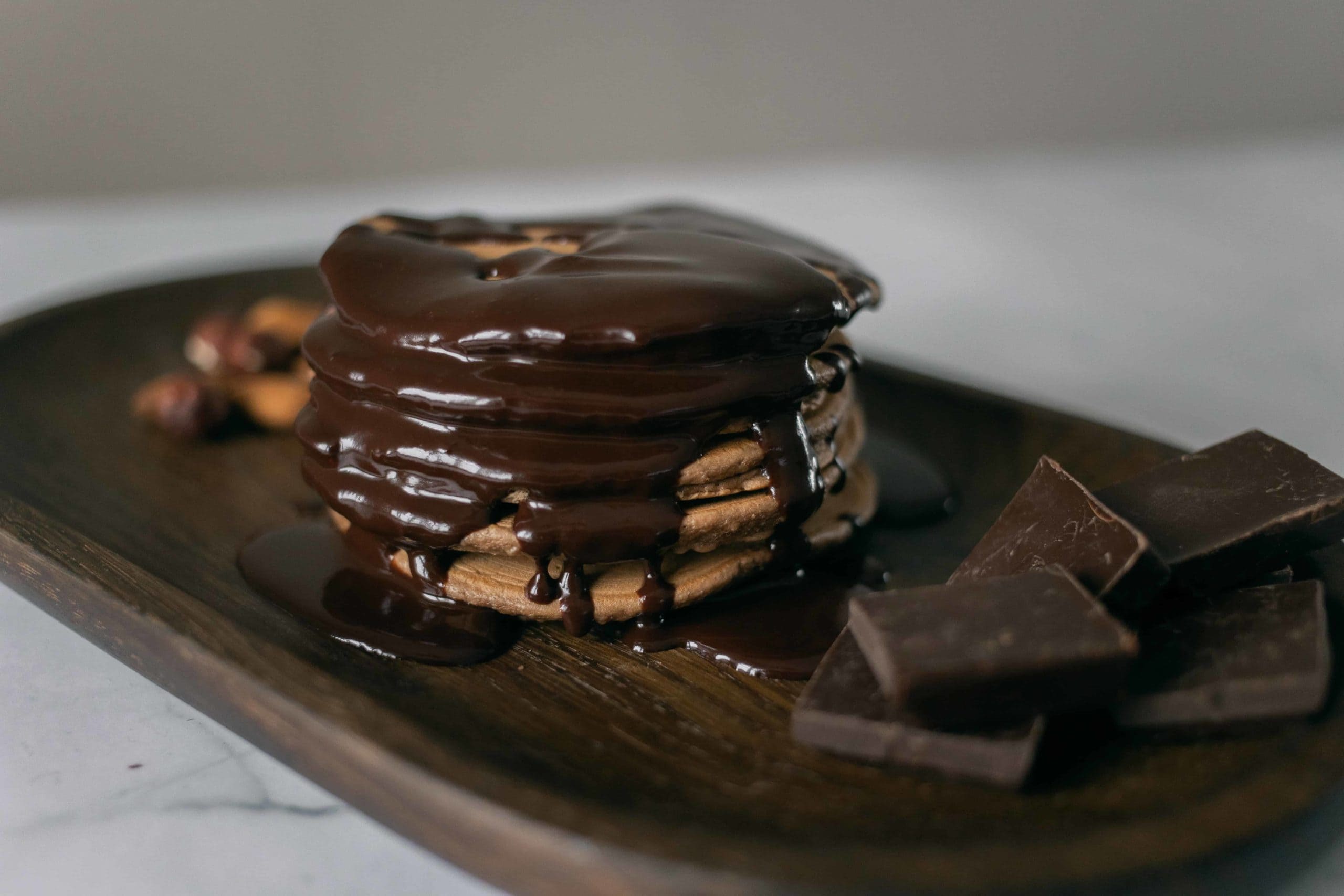 Glaze
Glaze is a widely used cooking technique all around the world. As the word denotes glaze means to add a shine to the food by adding sugar, honey, or brown-based sauce.
Glazing is often attained through the icing, frosting, and jams on desserts. On bread and other bakery goods, glazing is often attained by brushing egg white or just some fat.
On vegetables, glazing is attained by cooking veggies with little honey and sugar. The veggies are cooked until naturally savory fluids and sugars are realized and caramelized producing a glazed on the veggies as well as imparting delicious flavor.
Dhungar (Smoking):
This is another South Asian technique in which smoked nutty flavor is added as the final touch to the food. The flavor is similar to charcoal grilled food. This ancient technique was first used to preserve uncooked food.
To do smoking food is placed in a lidded pot. A piece of red hot charcoal is placed in the middle of the food and a few drops of oil are drizzled to create smoke. The lid is covered immediately over the pot to trap the smoke. The trapped smoke is slowly absorbed in the food creating a chargrilled flavor.
This technique is used to flavor pan-grilled meat and kebab as well as rice dishes and lentil soups.
Aging
As the name implies it simply means leaving food in the fridge or in the pantry for a certain period of time so the color, flavor, and texture of the food changes. Aging helps mellow down acidic flavors in food, in certain food it develops umami flavor like in cheese and beef.
Some examples are alcoholic beverages, cheese, condiments like mustard sauce, balsamic vinegar, hoisin sauce, and certain pickles.
Similarly aged and cured beef and salmon are examples of concentrated taste. Aging of raw rice specifically basmati rice is a practice that helps produce less sticky and separated rice grains after cooking.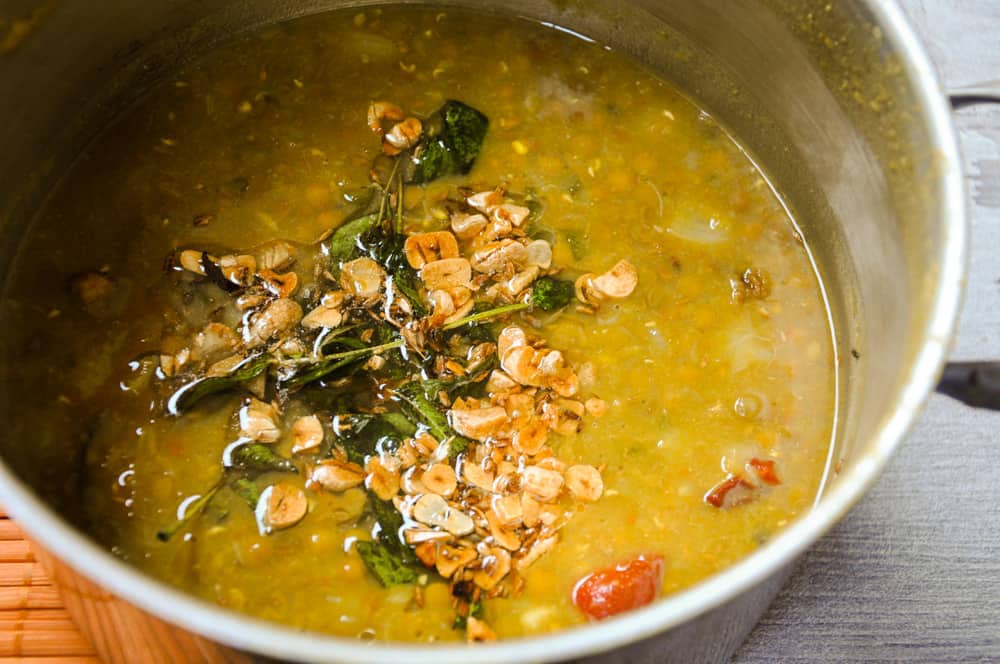 Bhagaar (Temper)
Bhagaar or tempering is a South Asian cooking technique where spices and herbs fried in ghee or butter are added as the last touch to the curries and daal (lentil soup).
This introduces a desirable flavor and aroma to the dish. Bhagaar is not to be confused with chocolate tempering which is a completely different concept.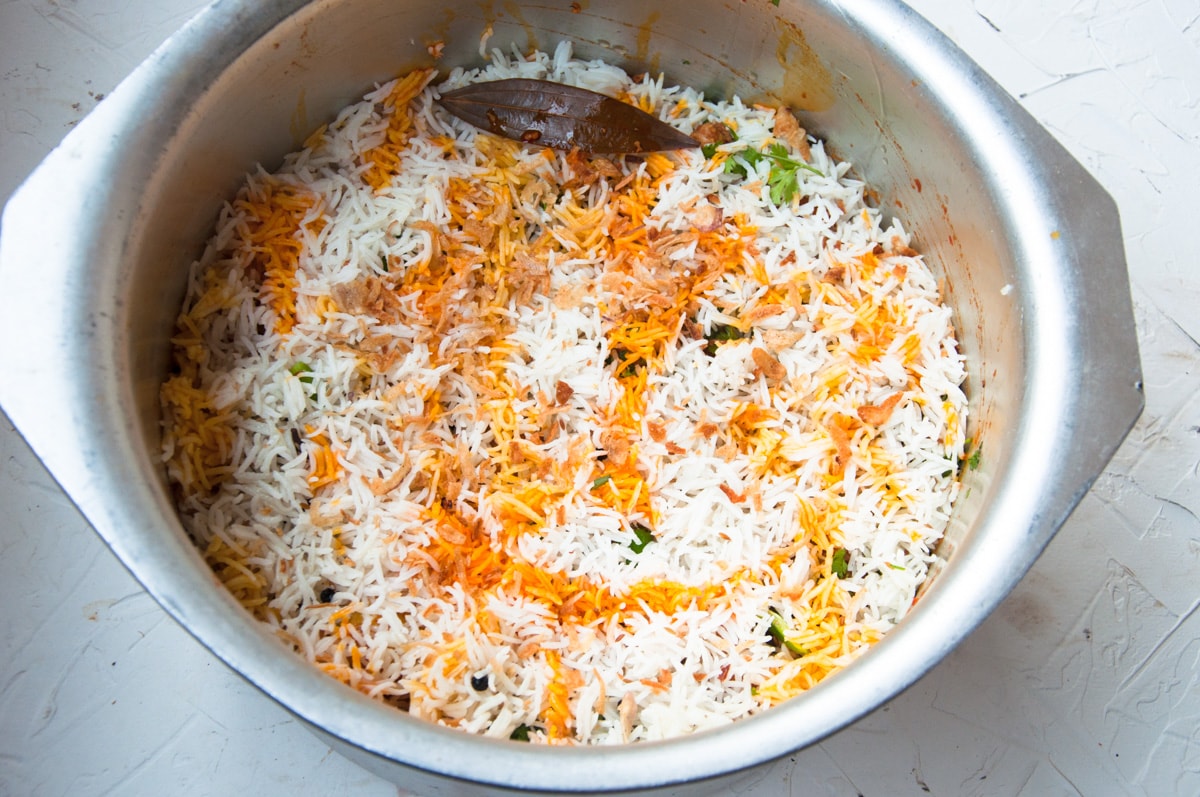 Dum Pukht (Steaming)
Dum means holding steam in the pot. The involves wet heat cooking or steaming the food placed in a sealed pot. This technique is used in cooking meat as in Rosh as well as cooking rice like in biryani.
This is an age-old South Asian cooking technique in which wheat flour dough is glued between the pot and lid to seal the pot and trap the steam. The food is cooked on slow heat. This technique makes highly aromatic rice and absolutely tender and juicy meat.
Useful Read: Biryani Making Secret Tips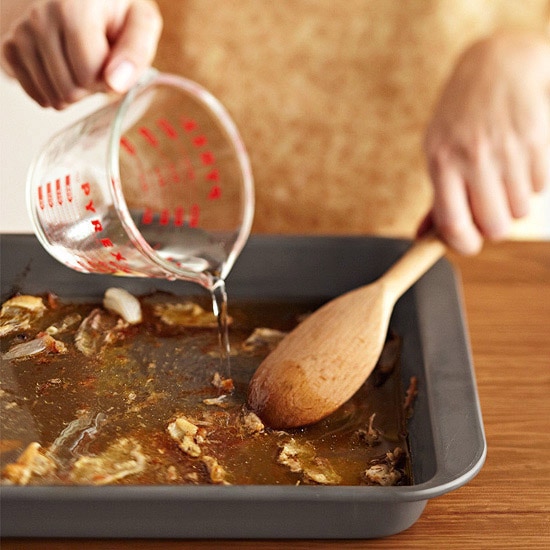 Deglazing:
This one's simple and most of us are doing this all the time. After cooking food, you add a little liquid to the pan to dissolve the brown residue. This flavored liquid can be used to make sauce or gravy. This technique is called deglazing the pan.
Resting
After baking or grilling let the meat rest for a short while this allows the juices to permeate the food. While if served and chopped immediately the juices are likely to overflow quickly losing a lot of flavors and moisture making the meat dry.
The dairy-based foods are like yogurt-based sauces and desserts get more flavorful after resting for a few hours. Similarly, most vinaigrette and dressing also benefit from resting. Finally, many South Asian food like nihari, korma, haleem also taste best the next day.