Step by step recipe of date milkshake for weight gain especially for kids. Are all kids in the world as choosy as my kids? As moms, we all struggle feeding kids who are ever skeptical to try new flavors and almost always refusing the healthiest foods.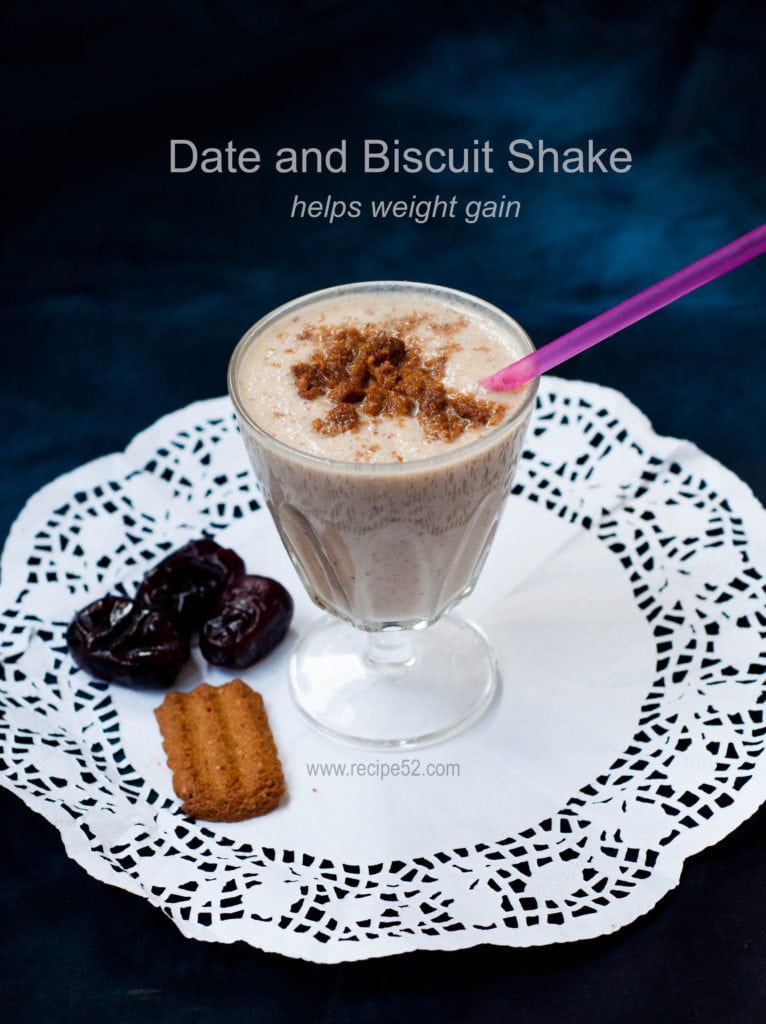 Considering the above fact, I found it obligatory to share a recipe that has been loved by my younger son and is healthy too. My elder son is still skeptic about dates shake but I have fixed him with his favourite chocolate chip biscuit.
First time I made this date milkshake with caramel flavoured biscuit (Candi or Lotus biscuit). My son loved this biscuit so I tempted him excitedly. 'Do you want biscuit shake?' And he nodded excitedly with his loveliest smile. So that's how I made this shake. Dates were never mentioned.
You can use any flavoured biscuit or a tablespoon of biscuit spread for this shake. One day, I ran short on caramel biscuit so I tried it with an oreo cookie and it was delicious. At the end of the week, I also tried it with chocolate chip cookies and my elder son loved the chocolate flavors. The chocolate is also very strong so it completely hides the date flavour. So Oreo, Candi and chocolate chip biscuit taste good with shake and you can select any of your child favourite biscuit similar to these. I tried glucose and wheat biscuits too, but they taste OK.
Did I tell you, you don't need sugar for this shake? This shake also helps in gaining weight. Like it won't transform your child but it will add a slight pinkish hue on cheeks because dates are high in iron and also some muscle on the bones. For my son, I felt, it also helped boosting his diminished appetite. I gave him this shake almost everyday in evening or night along with banana shake in breakfast.
How to make dates milkshake with biscuit.
These are the ingredients we'll need for this shake, along with ice cubes. You can try this shake with other biscuits too. I've tried this shake successfully with Oreo and chocolate chip cookies.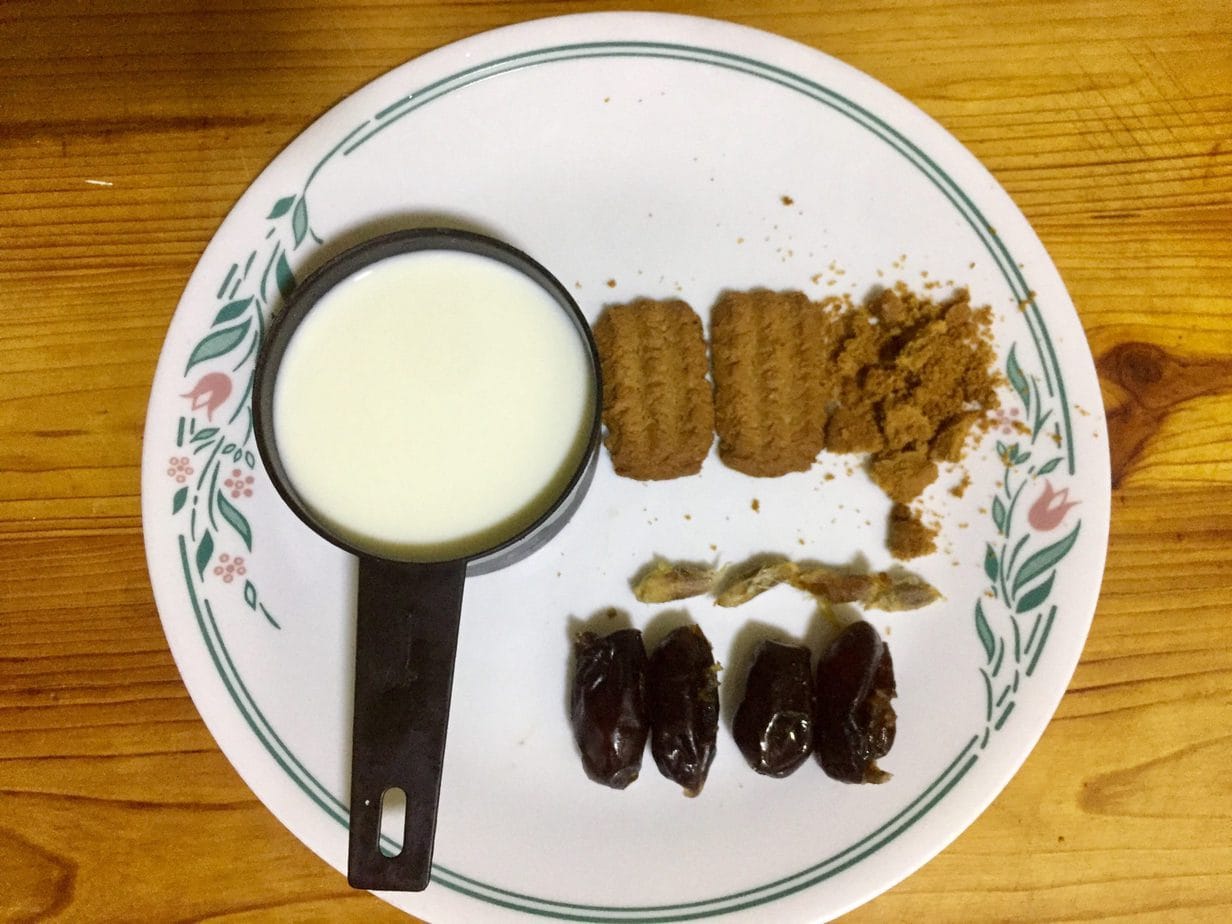 Remove the seeds of date and crush one biscuit with hand.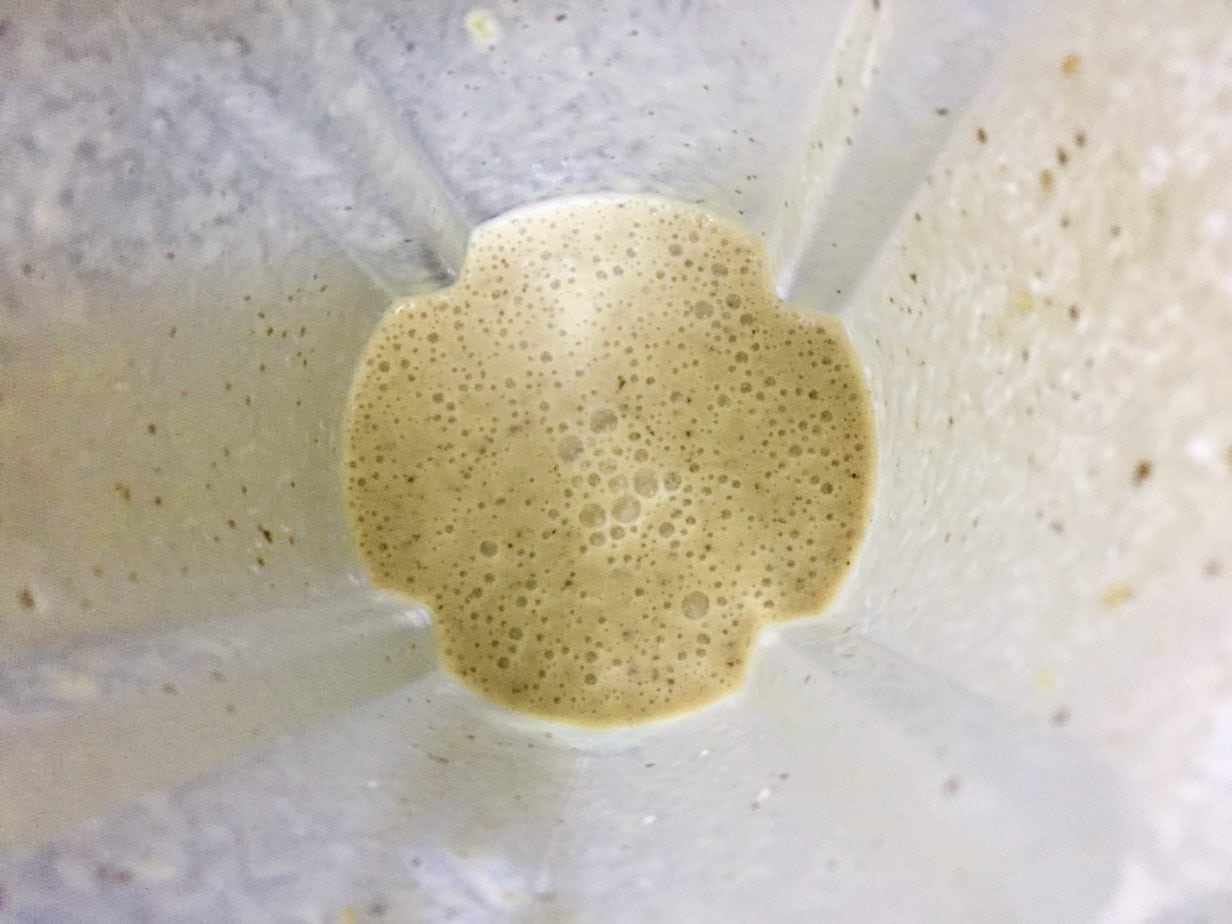 Add milk, dates, and two whole biscuits in a food processor and blend. Blend for about two minutes, until smooth. Add ice and mix well.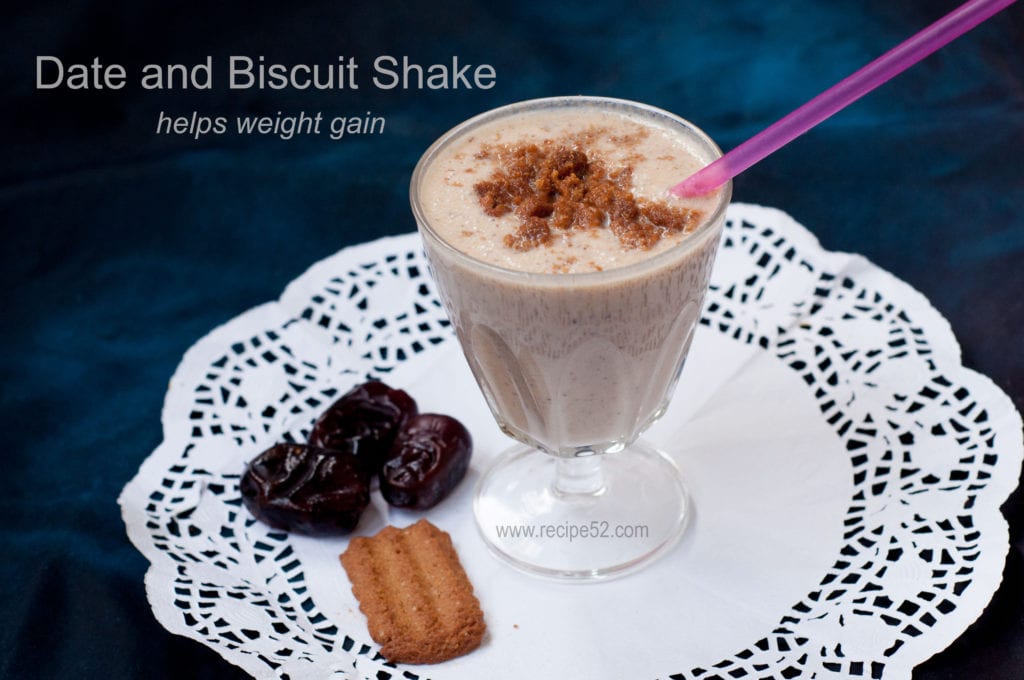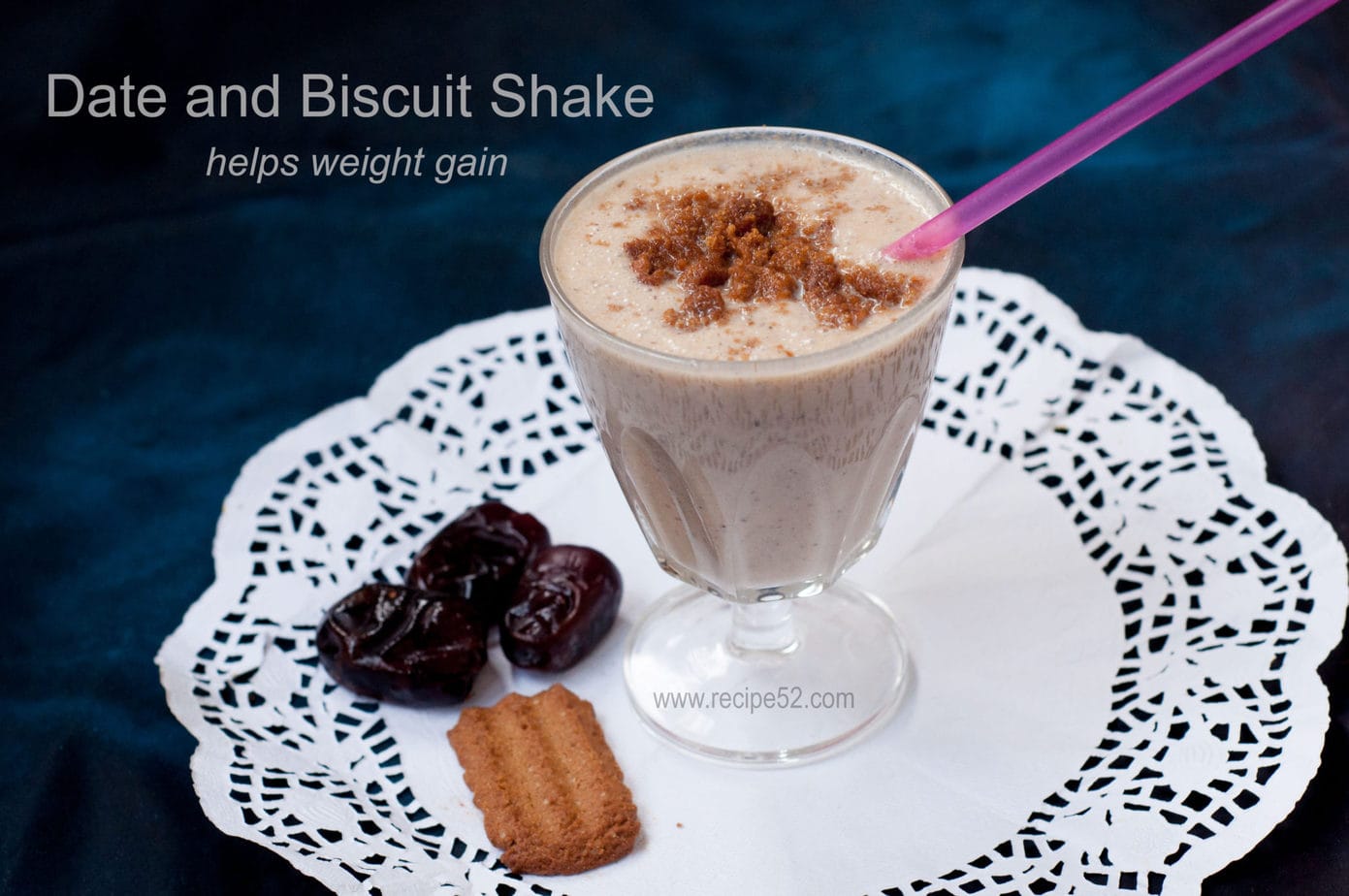 If this post helps, let us know. Every single comment is a motivation.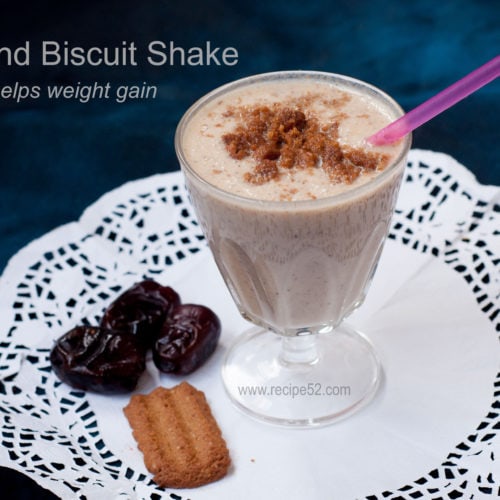 Date Milkshake recipe with biscuit
An energetic and nutritious shake for weight gain.
Print
Pin
Ingredients
4

dates

,

pitted

¾

cup

chilled milk

3

biscuit

,

divided (oreo, candi or chocolate chip)

1-2

ice cubes to chill
Instructions
Crush one cookies with hands and set aside for garnish.

Put milk, dates and remaining two biscuit in blender. Blend for two minutes until you have a smooth shake.

Add ice cubes and garnish with crushed biscuit and serve in a fancy glass with a colorful straw.
Nutrition Information
Serving:
1
glass
,
Calories:
486
kcal
,
Carbohydrates:
69
g
,
Protein:
11
g
,
Fat:
19
g
,
Saturated Fat:
5
g
,
Cholesterol:
19
mg
,
Sodium:
842
mg
,
Potassium:
607
mg
,
Fiber:
3
g
,
Sugar:
30
g
,
Vitamin A:
301
IU
,
Vitamin C:
1
mg
,
Calcium:
257
mg
,
Iron:
3
mg