Step by step recipe of Ginger chicken recipe Pakistani with photos of each step.
Travel story:
Every summer, we travel to Northern side of Pakistan by car. It's a 21 hour journey from Karachi to Islamabad. We complete it in 2 days with a night's rest in Bahawalpur. The beauty of valleys of Punjab, Kashmir and Khyber Pukhtunkhuwa is mesmerizing. The region is so huge you can travel every year and you still can't explore the whole region. There are always a new and even more majestic places to spend vacation. In winters, we explore Beauty of dry and barren Baluchistan.
My favourite valley is Fairy Meadow near the base of 'Nanga Parbat' or Killer Mountain.
Punjabi Ginger Chicken Curry
Punjabi food, often dubbed as North Indian food (Punjab is on both sides of border and it happens to be North of India and Pakistan). So, on the way to Northern Pakistan we go through Punjab. We often order this Punjabi ginger chicken. So, I'm familiar with restaurant style ginger chicken version and I'm posting the recipe of same. Their gravy is thickened; mine is thin but you can dry it by cooking a little longer.
Taste of ginger chicken
As the name denotes, the chicken has strong flavor of ginger which simply boost the taste of curry. You can add less or more ginger to taste. You can also make it in handi, then it'll be called ginger chicken handi. I used a wok, which is my favourite cooking vessel.
Tip of the day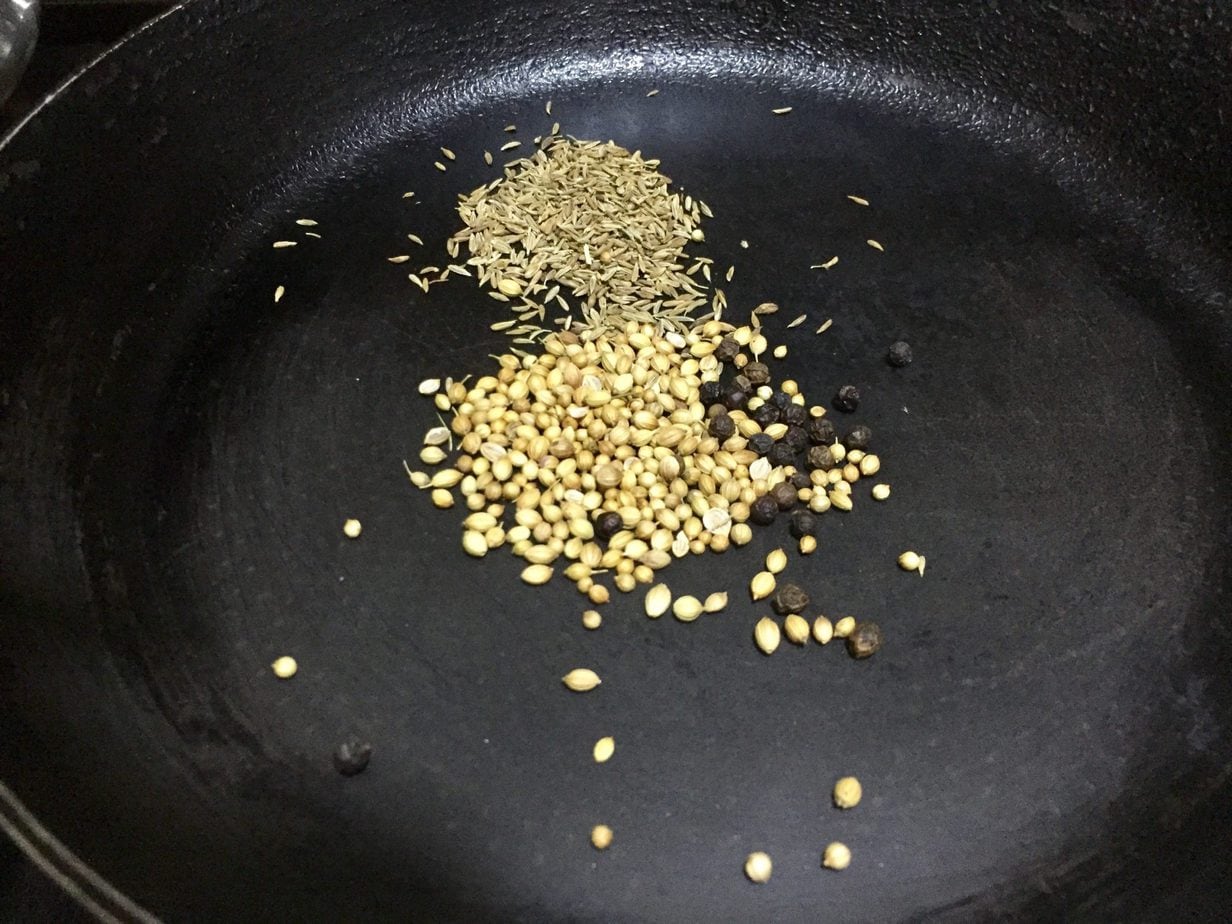 I've used roasted and grounded cumin and coriander in this recipe. I know no one has time to do it every time for each recipe. So, simply combine cumin and coriander by weight. Or take 2 tablespoon cumin and 4 tablespoon coriander in a pan and roast on medium heat until fragrant. Let it cool and then grind it finely. Store in a airtight jar. This powder taste good in all curries, chutneys and chats. I promise, it'll be all used up in few days.
My other similar recipes
Kashmiri chilli chicken curry
How to make ginger chicken recipe?
Ginger Chicken Recipe
A delicious and easy chicken curry for ginger lover.
Cuisine:
Indian, Pakistani, South Asian
Keyword:
chicken ginger recipe pakistani, ginger chicken recipe
Ingredients
For chicken
½

boneless chicken

,cut in small cubes

2

tablespoon

ginger paste

1

teaspoon

Kashmiri chilli powder

,for colour

⅓

oil

,divided
Spices
1

tablespoon

green chilli paste

½

tablespoon

roasted and grounded cumin

½

tablespoon

roasted and grounded coriander

½

turmeric powder

½

red chilli powder

½

teaspoon

cumin seeds

¼

teaspoon

black pepper powder

Salt to taste
Other
3

tomatoes

,raw puree

½ - ¾

cup

yogurt

,whipped (less or more according to desired gravy)
Garnish
1

inch

ginger cut in julienne

Chopped fresh coriander

to garnish

1

lemon wedge
Instructions
For Chicken
Mix chicken cubes, ginger, Kashmiri chilli powder and salt in a bowl, marinate for 15 minutes.

In a wok, fry chicken in 3 tablespoon oil for 5 minutes on high heat, remove from wok and set aside.
For Ginger Curry
In same wok, take another 3 tablespoon oil and fry onion slices on medium heat for 7-10 minutes until very soft but not brown.

Now, add all spices in the curry and fry for 2 minutes.

Pour tomato puree and fried chicken in the wok. Fry for 5-7 minutes on high heat until tomato water dries and oil separate on the sides of wok.

Now mix yogurt and cook for 3-5 minutes on medium heat until you see a thin layer of oil on top of gravy.

Garnish with ginger, lemon wedges and fresh coriander.
Recipe Notes
-You can also add ½ teaspoon ginger powder in curry if you like very strong ginger flavor.
-Add just ¼ cup yogurt and burn extra water in last step for dry ginger chicken. ----Add 1 tablespoon butter in the last for richer taste. Please check the tip above to know more about roasted cumin and coriander. You can use cumin and coriander but roasted taste better.
Step by step recipe of Ginger Chicken Recipe Pakistani
Mix chicken cubes, ginger paste, kashmiri chilli powder and salt in bowl. Marinate for 15 minutes.
Fry chicken in 3 tablespoon for 5 minutes on high heat.
This picture shows a lot of water, dry it until you see only oil and no watery liquid. Then remove chicken to a bowl and set aside.
In same wok take 3 tablespoon oil and fry for 7-10 minutes.
When onions are very soft but not golden and spices.
Add chilli paste, roasted and grounded cumin and coriander powder, cumin seeds, turmeric, red chilli, black pepper and salt to the wok. Fry for 2 more minutes.
Add tomato puree. (To make this, just blend 3 tomatoes in a jug blender with little water.)
Mix well and add fried chicken. Cook for 7 minutes on high to medium heat. First the tomato water will dry then you will see a layer of oil separating on sides of wok. (Bhunofy) 
When this stage is reached add yogurt.
Do you can thin layer of oil on top. Curry is ready. Now, cook on high until desired consistency is reached.
Garnish with ginger cut in julienne and serve with hot naan and onion salad.