Beef or mutton kheema cutlets are the most loved Ramadan food in every bohra or bohra home. These soft, juicy, and flavorful minced meat cutlets will melt in your mouth and you are most likely over-eat these.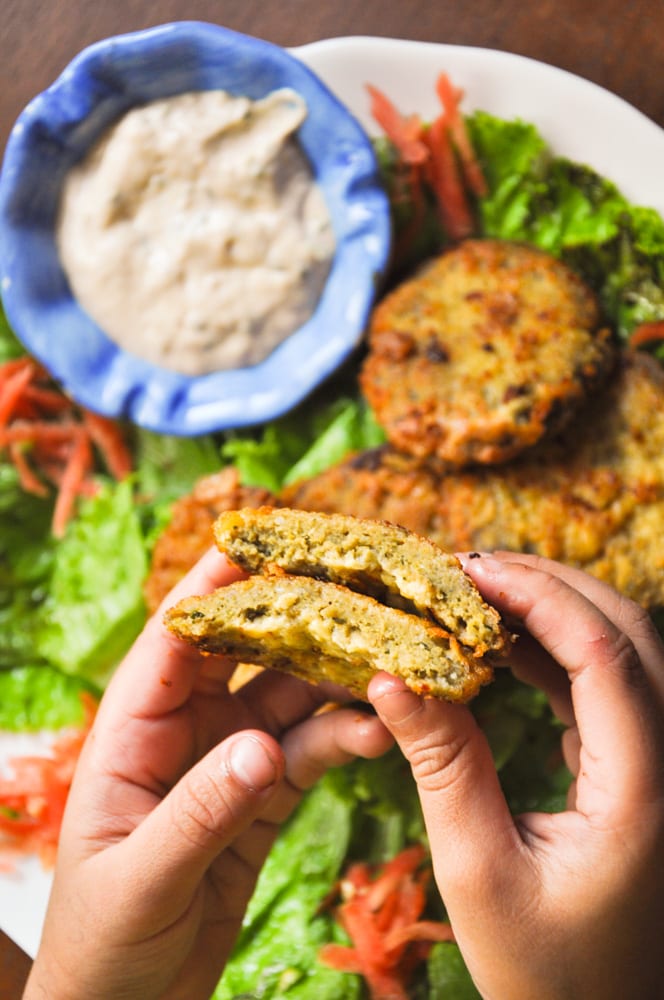 Kheema or Keema Cutlets
Mutton or Beef keema cutlets are flattened minced meat cutlets that are coated with breadcrumb. The thin cutlets are then dipped in egg wash and deep-fried. They are also called Indian cutlets, mincemeat cutlets, mutton cutlets and bohra/bohri cutlets.
It's a favorite snack made in every Dawoodi Bohra house and often dubbed as 'cutlais'. Kheema cutlets are another handy food like Hunter's beef. Just freeze them raw and they are good for up to a month (although, they'll be gone within a week) and are as tasty as freshly made when fried.
Have look at the visual presentation of ingredients. They are all pantry-friendly ingredients, I know you have them all. Let begin. Look into the tips section for more options.
Tips
The main trick in making cutlets is adding soaked bread in the mince that makes it soft and juicy. While the mince tends to shrink upon cooking the bread keeps the moisture trapped in the cutlets.
Cutlets are traditionally made with beef mince. But I have tried it with mutton and it tastes good too. Chicken cutlets are also yummy and popular but chicken needs slightly extra spices and fats for good taste.
Make the cutlets thin but not too thin. As mince cutlets tend to shrink upon cooking so you need to keep the cutlets thinner than the final product.
Testing a small portion of cutlet's dough by cooking on a pan and tasting can help adjust the taste and salt to your preference.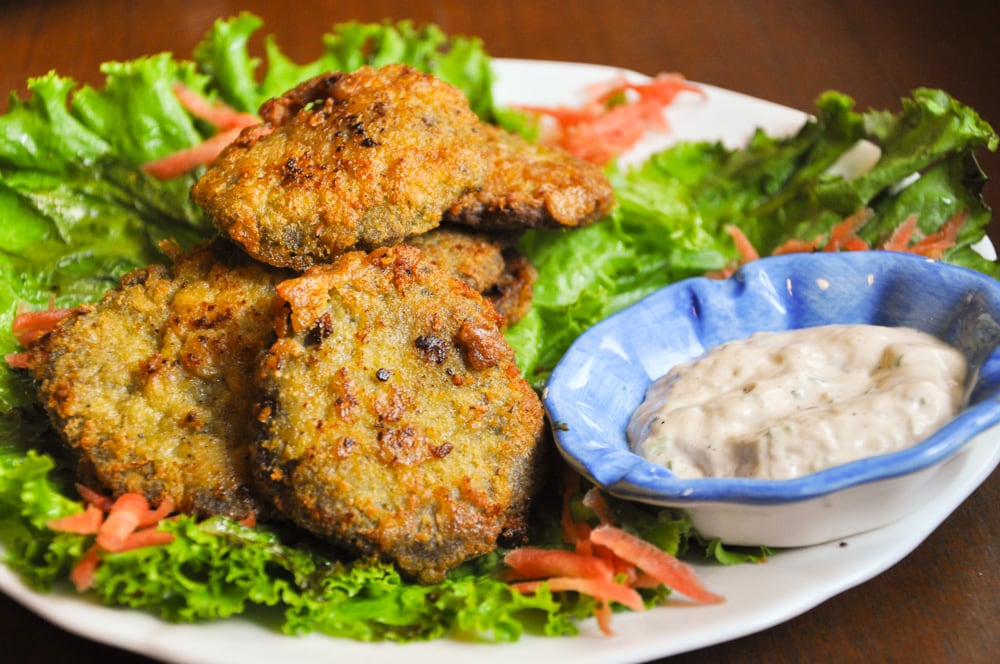 FAQ
Why do my cutlets break?
The mince tends to fall apart and we need a binding agent that is soaked bread in our case. Another trick is finely grinding all ingredients in the chopper or meat mincer. That makes a homogenized dough that is unlikely to break.
How to make gluten-free cutlets?
Add 1 ¼ cup mashed potato in mince instead of soaked bread. And use any gluten-free flour instead of bread crumbs to roll the cutlets.
How to store and freeze Beef or Mutton keema cutlets?
The best way is to spread the cutlets on a tray and freeze them for 2 hours. When cutlets are hard,  stack them one on top of the other and place them in a container or zip-lock bags. If cutlets stick together separate by sliding a knife in between. For frying directly dip frozen cutlets to egg and fry directly without thawing.

How to store Fried Cutlets?
You can store fried cutlets in the fridge for 2-3 days or you can freeze them as well. Thaw and reheat in a covered container in the microwave.
How to make cutlets warm for the party?
The cutlets that you find in the wedding are fried and kept in foil. The foil is then kept on a double boiler to keep cutlets warm and hence you get the moist juicy cutlets. (The first cover with baking paper then cover with foil to avoid contact with aluminum.)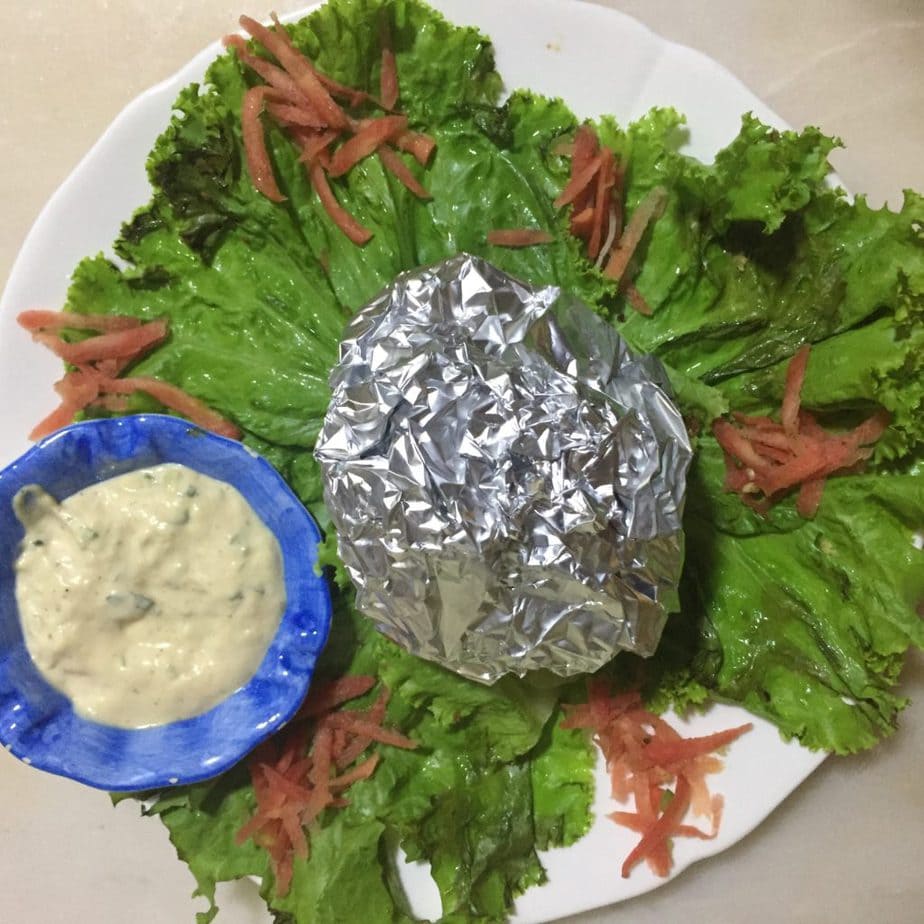 How to make ?
The best beef or mutton keema cutlets are juicy and soft. The recipe also guides in how to make cutlets soft and how to fry cutlets and freeze them. Fried cutlets are great for traveling food and picnic food too. They are good snacks and can be used as burger patties or sandwich patties. They also pair well with daal chawal.
Soak breads in milk and squeeze. Mesh it a bit so it gets mixed easily in the mince. Set aside. (I suggest using karak bread which soaks more milk and doesn't have added sugar like many other breads. However, any sliced bread is fine.)
Mince mutton with spices in a mixer or chopper. The fine mincing of meat softens the cutlets and your cutlets will not break.
Add bread slices, fresh mint, coriander, egg and lemon. (It helps binding of mince).
Mix very well, and chill for 30 minutes. (The mixture should be very soft, chilling helps you to roll easily.)
Cook a small part of mixture to taste it. Adjust salt and spice level to your taste, if required. (This step is optional.)
Take bread crumbs on a flat surface. Make a round ball of mince and place on it.
Cover the ball completely in bread crumb and make a flat disc.
On a flat surface further shape it into a thin cutlets of 3 inch. Keep in mind that cutlets will shrink a bit upon frying.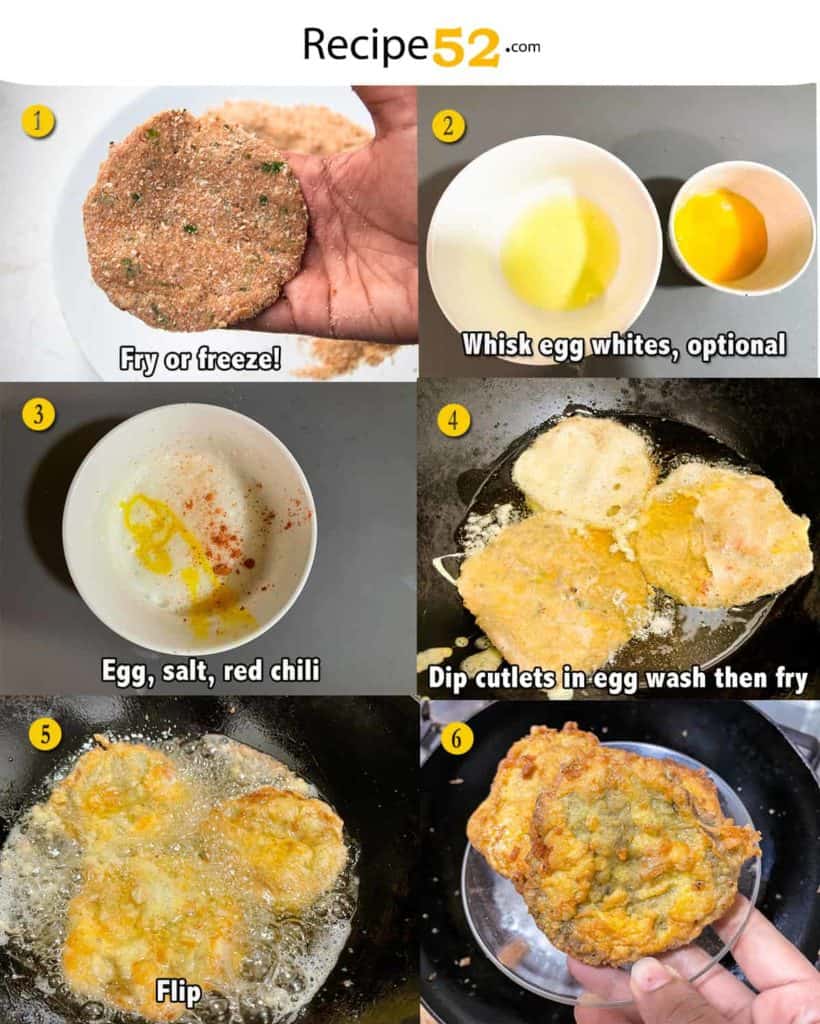 Make more cutlets similarly. You can also store raw cutlets in the fridge in an airtight container for 2 days. (Or you can freeze for upto 2 months. Remove from fridge 30 minutes minutes before frying, no need to thaw.)
Whisk the egg white separately in a bowl until foamy. ( This is how most caterers do but you can skip it.)
Add egg yolks , salt and pepper mix well.
Dip each cutlets in egg and fry.
Fry for 4 minutes on each side medium heat.
Increase the heat when cooked to give the final golden brown touch. Dry oil on a towel. Serve with green chutney or ketchup.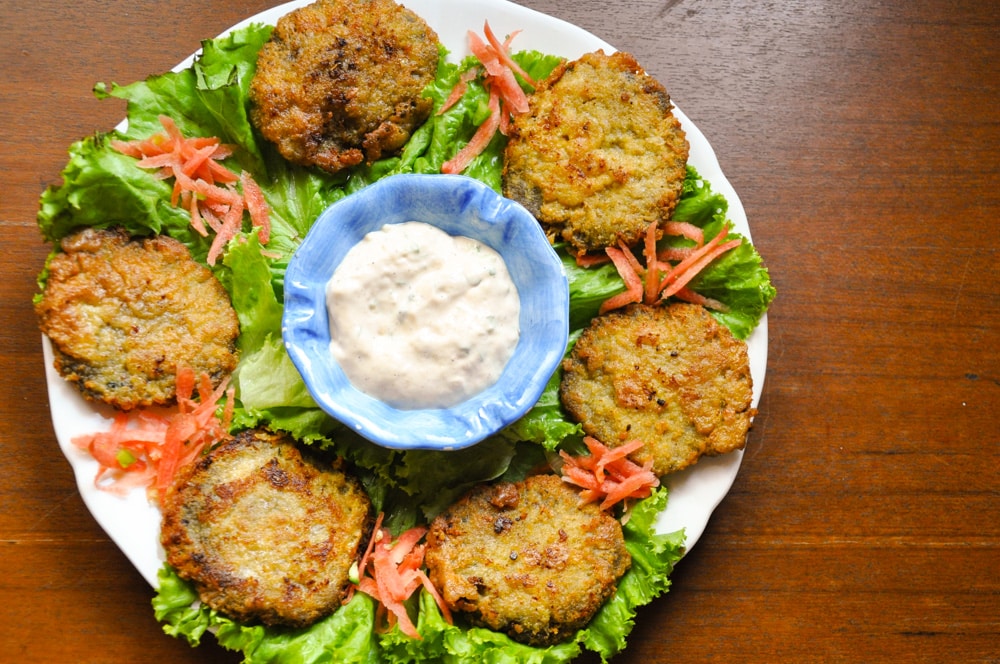 Hungry for fried snacks? Try these!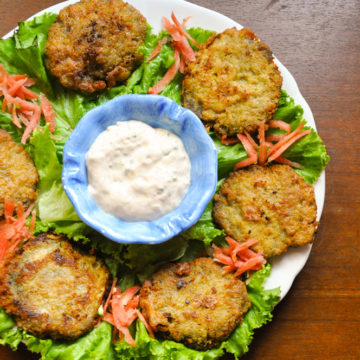 Keema cutlet, soft and juicy
An easy recipe for deliciously soft cutlets. The spices are moderate and you may add more chillies or chat masala for spicier kabab.
Print
Pin
Rate
Ingredients
½

kg (1.1 pound)

mince meat

,

mutton/beef/lamb (keema)

4-5

bread slices

,

(preferably karak roti)

½

cup

milk

,

(doodh)
Spices
1

tablespoon

green chili paste

,

(hari mirch)

1

tablespoon

ginger garlic paste

,

(lahsan adrak)

½

tablespoon

coriander powder

,

(dhanya)

½

tablespoon

red chili flakes

,

or to taste (kutti lal mirch)

1

teaspoon

cumin powder

,

(zeera)

½

teaspoon

black pepper

,

(kali mirch)

½

teaspoon

turmeric powder

,

(haldi)

½ to 1

teaspoon

red chili powder

,

(lal mirch)

½

teaspoon

salt

,

or to taste
Herbs
2

tablespoon

fresh green coriander / cilantro

,

(hara dhanya)

2

tablespoon

fresh mint leaves

,

(pudina)
Other
4

tablespoon

fresh lemon juice

,

(lemo ka ras)

1

egg

,

for adding in mince marination

1

cup

bread crumbs

,

for rolling cutlets
For frying
3

large

eggs

,

white and yolk separated for egg wash

¼

teaspoon

salt

¼

teaspoon

red chilli or pepper

Oil

,

for frying
Instructions
Preparing Cutlets mixture
Soak bread in milk then mash the bread, set aside.

Put meat mince and spices in a food processor and pulse until mince is very fine and soft.

Add soaked bread, cilantro, mint, lemon juice, and 1 egg to grounded mince. Mix the mince and spices very well with hands. The mixture should be soft like roti dough.

Cook a small ball of cutlets to test the salt and spice level. Adjust mixture as per taste at this stage if required. (This step is optional)
Shaping Cutlets
Take bread crumbs on a plate. Then take a small portion of the mince mixture and make a small ball. Place this ball on the bread crumb plate and cover it with bread crumbs. Press the ball with your fingers and make a round thin disc of about 3 inches. Similarly, make all the cutlets.
Frying Cutlets
Heat oil in a pan on low flame.

Beat egg whites until foamy with a hand beater. Add egg yolk, salt and pepper and mix well.

Dip each cutlet in egg and shallow fry each cutlet for 4 minutes on each side on medium heat. Then remove on a paper towel and serve.
Notes
You can freeze the cutlet for up to 2 months.
After drying oil, pack cutlets in a foil and serve in foil. You can reheat the cutlets by steaming them on the stove so the cutlets stay juicy and soft.
Oil tends to get foamy while frying cutlets so separate beating of egg yolk and white helps overcome this problem.
Nutrition Information
Serving:
1
cutlets
,
Calories:
133
kcal
,
Carbohydrates:
8
g
,
Protein:
7
g
,
Fat:
8
g
,
Saturated Fat:
3
g
,
Trans Fat:
1
g
,
Cholesterol:
51
mg
,
Sodium:
107
mg
,
Potassium:
125
mg
,
Fiber:
1
g
,
Sugar:
1
g
,
Vitamin A:
90
IU
,
Vitamin C:
2
mg
,
Calcium:
40
mg
,
Iron:
1
mg