I am Mariam Sodawater, the person behind this blog. The blog started with my strong will to help my friends learn cooking and related techniques in 2016.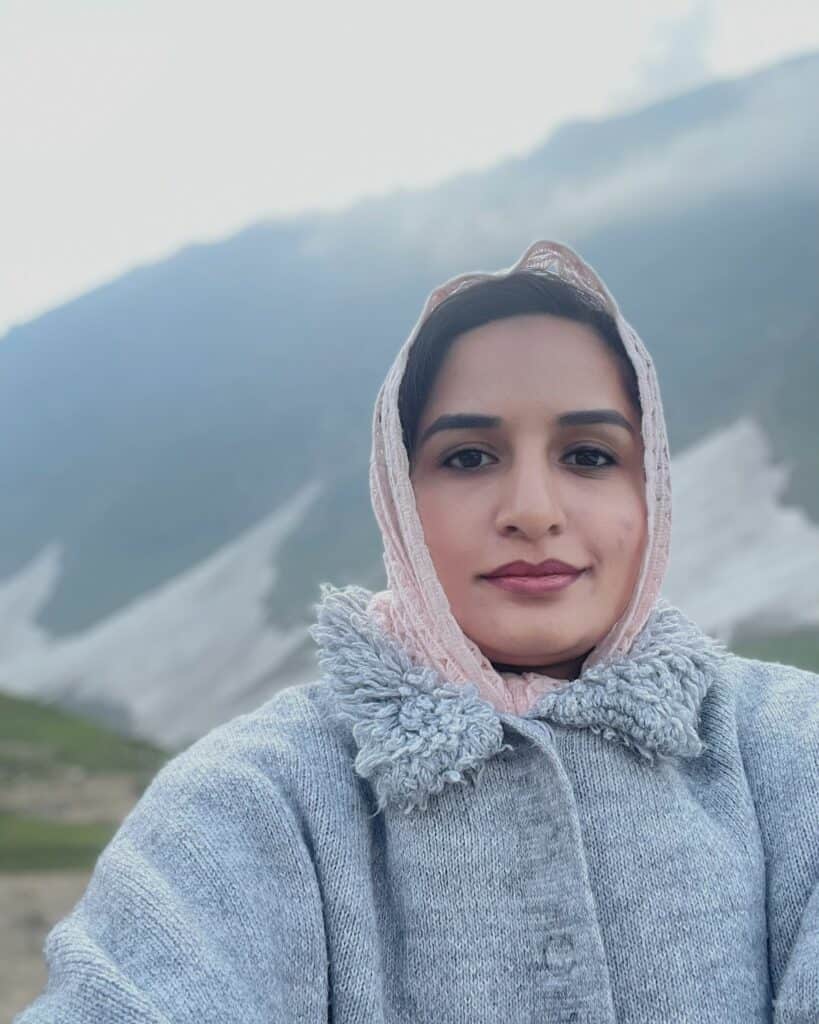 About Me
I'm die-hard chef material, who loves to cook more than eat. I love to dissect as a student and that's what I do to recipes; dissect all steps and fill them with useful tips.
I'm very particular about recipe testing and value my followers very much. I try to keep recipes with easy-to-find ingredients and do not hesitate to mention substitutes and DIY sauces and condiments to simplify them for everyone.
I love to help my followers and reply to every query here and on social media so feel free to reach me.
Pakistani Indian Recipes
I create with my Indian ethnic touch from where my ancestors migrated so expect a blend of spice and aroma around all recipes. And being born and brought up Pakistani, I'm very careful about traditional Pakistani recipes. We love some spice in food as we have so much of it in our lives.
Reader's Love
"Your website has amazing recipes. Every time I feel what I can try with boneless chicken, meat, keema, etc. I look up your website for recipes. They always turn out delicious. I commend you take the time to post pictures of each step. Thank you for all the hard work that you put in and for giving us yummy recipes to feed my family !"
Salma
Bohra Recipes
I belong Dawoodi Bohra Community so I celebrate Bohra Cultural recipes which are predominantly Gujrati, Indian recipes.
We love fruits!
I love to create recipes with fruits. So expect jam and ice cream recipes for most of the seasonal fruit and I'm still adding more. We love tea!
Reader's Love
"These are the most well-laid-out and easy-to-follow recipes, not to mention absolutely delicious. Well done my new favorite recipe website."
Syed Ali
My Journey As Homechef
My journey as a juvenile cook started when I was 12. My DADI Ma, my first mentor was my grandmother, who was a great cook. So you can rest assured that all traditional recipes whether Pakistani, Indian, or Bohra are coming from authentic sources down the generation.
Dadi wanted me to get all her cooking skills while she was still alive. She often quoted, "Good recipes are easy, healthy, and frugal". And that's what we practice at Recipe52.
My mom uses to say 'just by tasting a good cook can replicate the same taste at home, know the ingredients, and would improve the recipe too'. So that's what I also do. I also try to encourage my followers to keep trying new things and create variations. Because that's the only way to improve your culinary skills.
After marriage, Ammi, my mother-in-law, who has spent her maiden life in Punjab and was an expert at making sabzi. So all-veggie recipes on the blog are as per her style and many biryani recipes too. She tasted every single recipe critically in the initial years of this blog. Unfortunately, she is no longer with us.
Some basic info about me.
I'm married and I have two sons. (Qusai , the elder one, and Murtaza, the younger one; I often mention them on my blog.)
Most of my time is spent with kids. Other times, I'm shooting and photograph new recipes. Many of them fail, but I keep testing until they are worth posting.
On the weekend, I love hanging out with friends or family. Some weekends are spent traveling or camping and some are spent helping kids learn tests.
My other hobbies for which I don't have much time are reading books, hand embroidery, and other artworks.
---
Permission will be strictly required before republishing any content or photograph.