Think of fresh cucumber slices and you start feeling fresh already. I can't think of anything so mild and refreshing as a cucumber. If you want a summer drink that would make feel hydrated and cool immediately, cucumber juice is your best bet.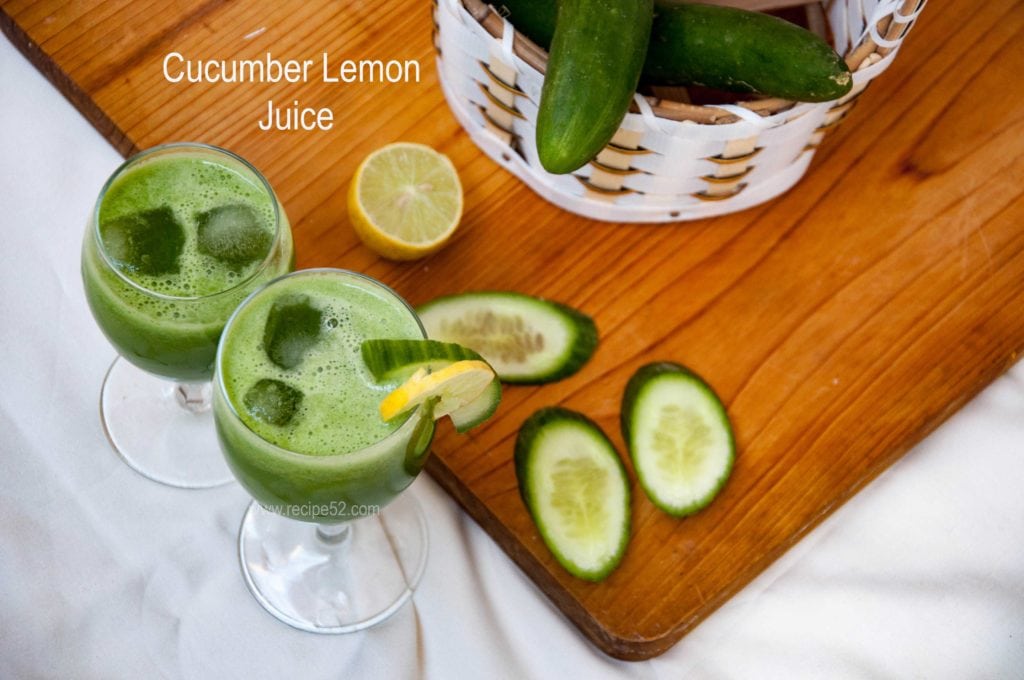 It is interesting to know cucumber belongs to the same family as pumpkin, watermelon, squash, and zucchini. Cucumber is great for the skin too.
While cucumber hydrates and cools body heat, they also provide essential minerals for good skin. It is rich in vitamin A, Vitamin C, potassium, magnesium, and folic acid. Packed with nourishing vitamins cucumber juice is a great way to start your day.
The benefits of drinking cucumber juice regularly are
aids in managing diabetes
helps prevents constipation
helps lowers blood pressure
reduces the risk of kidney stones
provides glowing fair skin complexion
Pairing cucumber juice with little honey and lemon juice gives you a great-tasting drink that is full of Vitamin C. While fresh fruits are a bit pricey, this simple and inexpensive vegetable makes a soothing drink to fill your mornings.
How to make it?
Juice two cucumbers in a hard juicer without peeling.
Add lemon juice.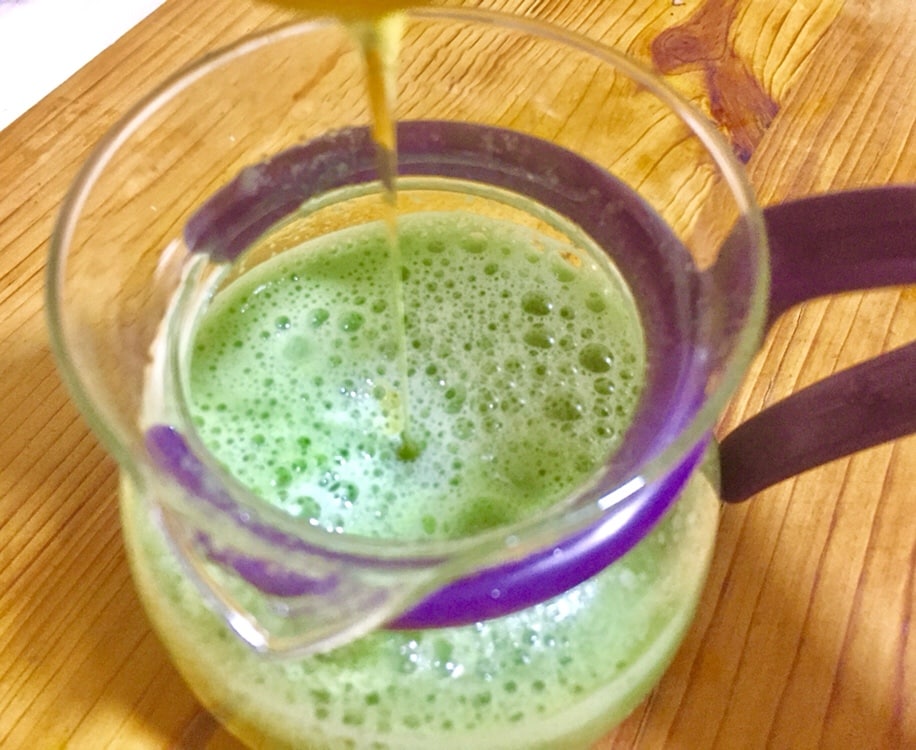 Add honey or any sweeter for like. Chill with ice and serve.
Variations
While I use a hard juicer to juice cucumber, sometimes, I also add other hard fruits and vegetables like carrots and apples in my daily juice both taste great. And the best thing is both are sweet. So you can reduce or skip honey if adding any of these.
But, as I always try to keep the recipe simple with fewer ingredients, I'm not adding these to this cucumber lemon juice. But are recommended addition if available. Apart from these bottle gourd without skin can also be added but it's quite tasteless.
Tips
If you do not have a hard juicer, you can still make cucumber juice in a blender. You might need to add a little water to make the cucumber move initially in the blender.
The extra step is to strain it through a coarse strainer. But it is doable. That's the reason why I find a hard juicer is easier and quicker.
Carrots, beetroot, apple, and pears are the best choice to be mixed with cucumber lemon juice. Especially because they can also go in the hard juicer with cucumber.
Recipe FAQs
Should I peel Cucumbers?
If you are using organic cucumbers, peeling is not needed at all. The peel has some nutrients, but it can be covered with pesticides too that's why some peeling people feel more comfortable with peeling, so it's a personal choice. As most of the peel is removed in the hard juicer, I recommended not going through the extra hassle of peeling.
How long does cucumber juice last in the fridge? Can I freeze it?
Fresh cucumber has the highest nutritional value and it is best enjoyed when fresh. If you have to store it in the fridge, you can store it for up to 2-3 days in an airtight bottle. If you need to keep it longer, freeze it for up to 2 months.
When to drink cucumber juice?
If you wish to lose weight, cucumber lemon juice is best in the morning on the empty stomach or after a workout.
Can I skip the sweetener in cucumber lemon juice?
Honestly, cucumbers are not sweet naturally so you'll miss the sweetness and it won't taste as great but that's ok. It still tastes quite refreshing. I often juice an apple along with a cucumber when I wish to skip the honey.
Want more juice recipes? Check these!
If you try this recipe, I'd LOVE to hear your feedback in the comments. Most 5-ratings motivate me to do my best. Stay connected for more recipes and videos on Facebook, Instagram, Pinterest, and Youtube.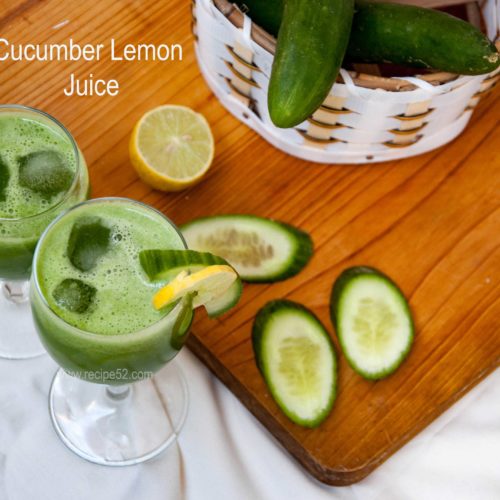 Cucumber Juice Recipe
A delicious treat to rejuvenate your day.
Print
Rate
Ingredients
3

large

cucumber

1

tablespoon

lemon juice

1

tablespoon

honey

1

pinch

black salt

,

or pink sale, optional

few

ice cubes

,

to chill
Instructions
Wash and juice cucumbers along with the skin in a hard juicer.

Add lemon juice, honey and black salt.

Mix well and serve with ice cubes.
Notes
You can also add beetroot, carrot, and apple to this juice. Both are sweet and can help reducing the amount of honey or skip it altogether.
Nutrition Information
Calories:
84
kcal
,
Carbohydrates:
18
g
,
Protein:
3
g
,
Fat:
1
g
,
Saturated Fat:
0.1
g
,
Polyunsaturated Fat:
0.01
g
,
Monounsaturated Fat:
0.01
g
,
Sodium:
28
mg
,
Potassium:
584
mg
,
Fiber:
3
g
,
Sugar:
15
g
,
Vitamin A:
303
IU
,
Vitamin C:
16
mg
,
Calcium:
60
mg
,
Iron:
1
mg