Step by step recipe of Bohra Kaari masala with photos of each step.
Bohra Kaari Chawal is traditional Bohra curry. The main ingredient of this masala are cashew and star anise. Star anise is a very strong spice with intense and peculiar aroma. I'm using many ingredients but few are optional like pumpkin seeds and almonds.
For best taste use only cashew and no almonds, but commercially people use almonds and lots of peanuts to cut on amount cashew used in masala.
I have added all spices like red chilli, coriander, turmeric in masala so you just need to fry masala and add pour coconut milk. Tweak the recipe in whole spices to increase spice level as per your taste.
Check Kaari Chawal recipe here, I also used this masala to make mock Khousay.
Check more bohra recipes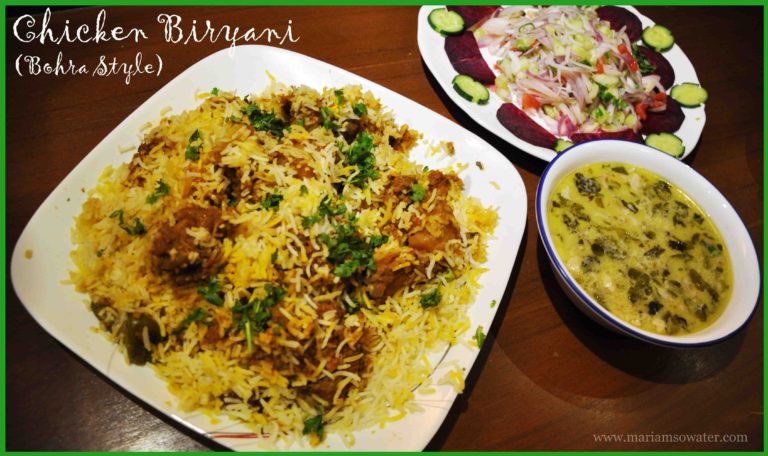 How to make Bohra Kaari masala?
Bohra Kaari Masala
A very rich masala, that can also be added to other curries.
Ingredients
75

gram or ¾ cup

roasted gram

(bhuna channa)
Nuts
75

gram or ¾ cup

cashew nuts

(kajoo)

75

gram or ½ cup

almonds

(badaam), see notes

100

gram or ¾ cup

peanuts

(moong phali)
Seeds
25

gram or ¼ cup

sesame seeds

(til)

25

gram or ¼ cup

pumpkin seeds

(char magaz), optional
Spice powder
2

teaspoon

ginger powder

(soont)

1 ½

teaspoon

turmeric powder

(haldi)
Whole Spices
1 ½

teaspoon

coriander seeds

(dhanya)

1

teaspoon

cumin seeds

(zeera)

1

teaspoon

fennel seeds

(sauf)

1

teaspoon

black pepper

(kali mirch)

5

cloves

(laung)

5

button red chili

(gol lal mirch)

2

star anise

(badyaan phool)

1

large

Kashmiri chilli

(talhar mirch) , optional

2

teaspoon

salt
Instructions
Roast cashew, almond (if using) and peanuts on medium heat for 5 minutes until fragrant. Let the nuts cool then mix with roasted gram and grind into fine powder.

Roast all seeds and spices for 3 minutes on medium flame until fragrant. Let the spices cool for few minutes. Then grind into fine powder.

Mix all ingredients together. Masala is ready, store in an airtight jar in fridge. Use within 6 months.
Recipe Notes
You can substitute roasted grams with split gram (channa dal). Roast split gram with nuts.
You can substitute 75 grams almonds with 75 grams cashew. So you use 150 gram cashew.
Pumpkin seeds can be substituted with sesame seeds. So you need 50 gram sesame seeds.
Grinds nuts separately. 
Step by step recipe of Kaari Masala
Roast nuts separately as nuts will require slightly more time to roast compared to spices. You can omit almonds and use twice the amount of cashew, if you want.
Let the nuts cool completely then grind with roasted gram. (Nuts release oils upon grinding, like peanut butter and almond butter making process. So, don't over grind.)
Next roast seeds and spices until fragrant.
You can see a slightly darker color here. Let the spices cool before grinding. Then mix in salt, turmeric and ginger powder.
Store in clean and dry airtight jar in fridge.