Imagine you are craving a decadent chocolate biscuit pudding and you want to enjoy it immediately. But you are willing to put zero effort into it. This chocolate biscuit pudding in a bowl is exactly what will satisfy your cravings instantly; in the middle of the night, quietly without anyone knowing about it! Shhh...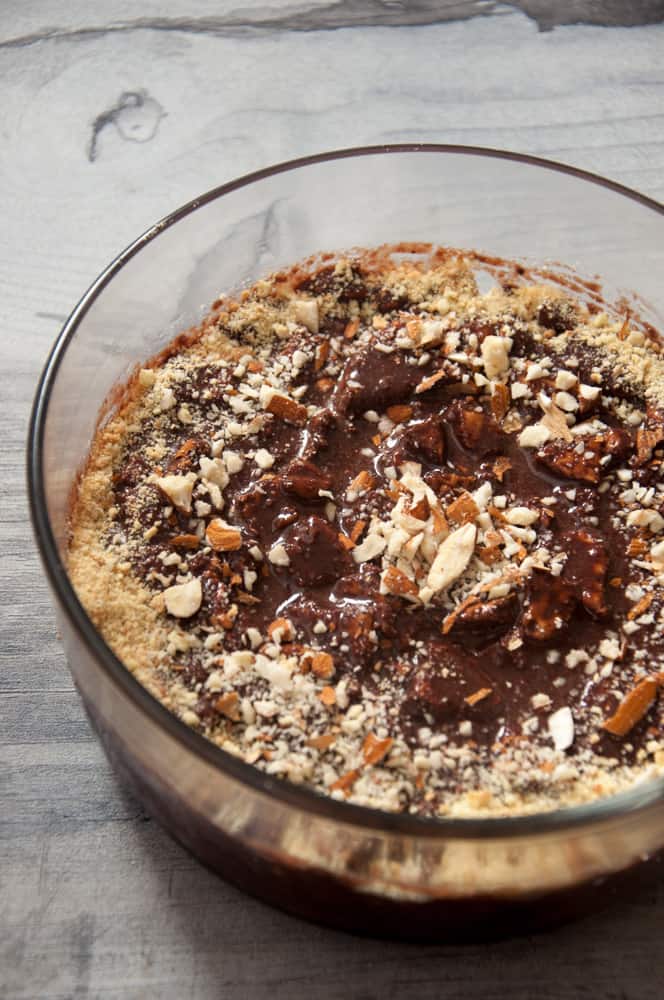 What more? Even 8-year-old kids can make it. No layering needed! Just and just mixing. So this is a fantastic kid-cooking recipe too. It is such a pleasing experience to see the little kids make this dessert to surprise you.
Origin of Chocolate Biscuit Pudding
Most of us can trace the memory of chocolate biscuit pudding in our childhood. Our mom, aunt, some relative or friend use to get these decadent treats around teatime. They were fancy and irresistible to our naive taste buds in the '80s and '90s. But does this dessert have any history?
Well, if you deep dive into it our beloved chocolate biscuit pudding is very similar to Chocolate Salami, a traditional Portuguese dessert. Italians also claim that the dessert originated in Italy with little alcohol in it. It is called Salame di cioccolato in Italy.
From research, you can trace that Chocolate Salami got popularity in Portugal. From Portugal, the dessert spread all over Europe during the communist era, especially in Uraguay, Romania, Russia, Greece, and even Turkey. In Turkey, it is called Mosiac Cake.
The pudding reached Sri Lanka during the British colonial Era and got so popular it became native to Sri Lankans. A similar version of this pudding is popular in Pakistan and called Chocolate Cold Cake.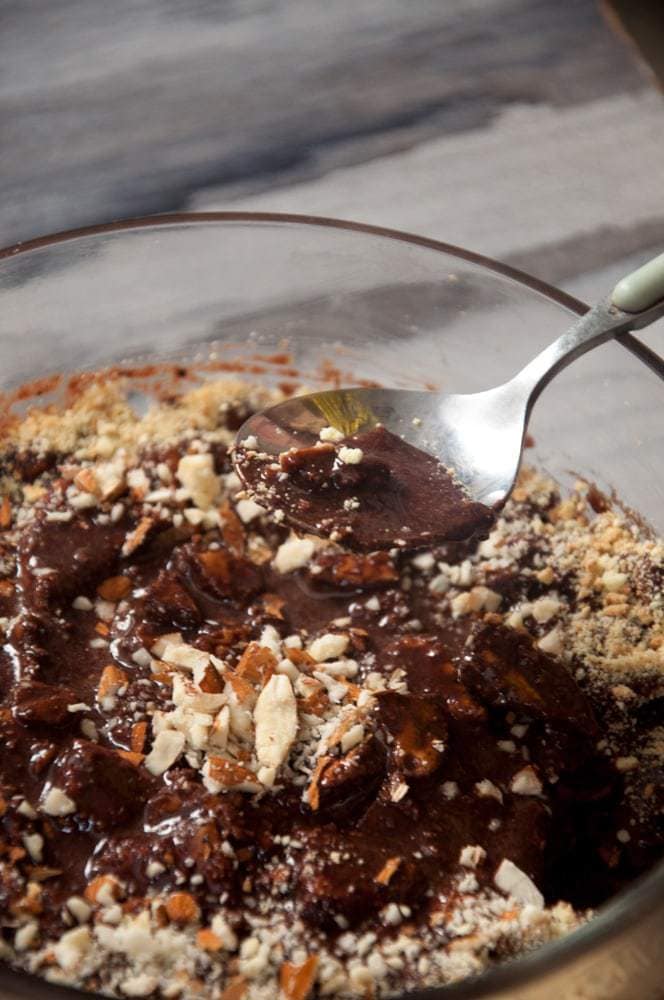 Simple easy and quick version with better taste
This recipe is simplified with pantry ingredients to satisfy the immediate cravings. This is a chocolate biscuit pudding in a bowl that is decadent, and very moist and delicious. You won't imagine you can develop delicious chocolate flavor with just a few ingredients. Scroll down to check the photo tutorial and you will be convinced to make it right away.
What else can be added in this dessert?
Dried fruit, berries, cherries, chocolate chips or chocolate chunks can made an excellent additions to this dessert.
Can I used any other cookie that is in hand?
Yes, wheat biscuits, caramel biscuits, Oreo, glucose, lotus biscoff biscuits could make a good switch. Just reduce sweetened condensed milk if your biscuit is already sweet.
Can I substitute that raw egg?
The raw egg won't make the dessert smell like an egg as the cocoa flavor is overpowering. I can promise that. We eat raw eggs all the time in homemade mayonnaise. If that still doesn't convince you then you can substitute it with ½ cup cream. If you do not have cream in hand then substitute with 4 tablespoons of milk.
How to make Chocolate Biscuit Pudding in a bowl?
Lets' begin the fun!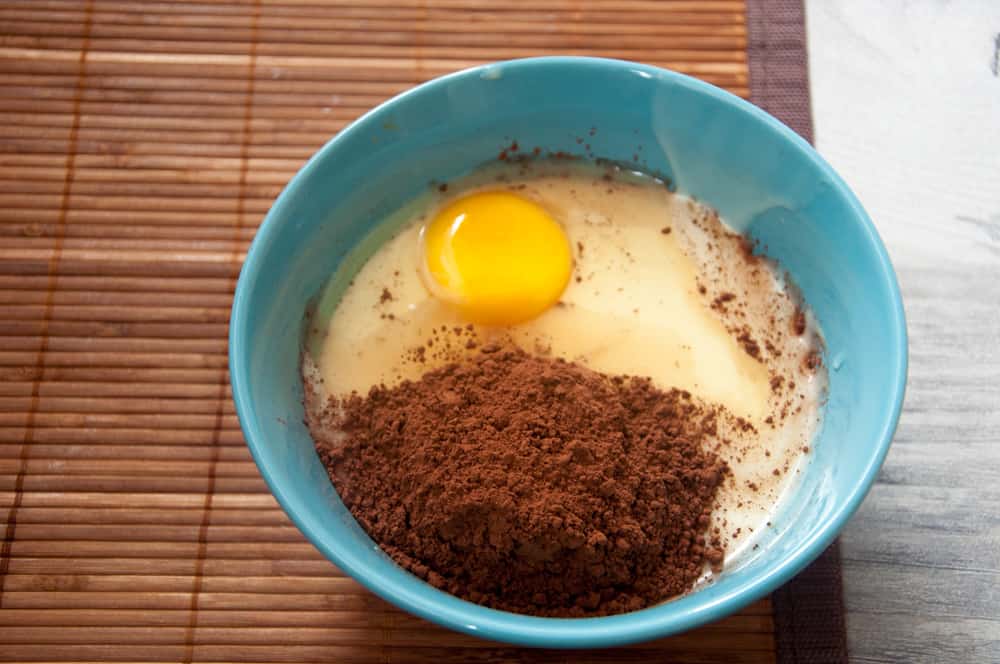 Mix cocoa powder, egg, and condensed milk in a mixing bowl with a whisk until smooth. (Egg can be substituted with ½ cup cream.)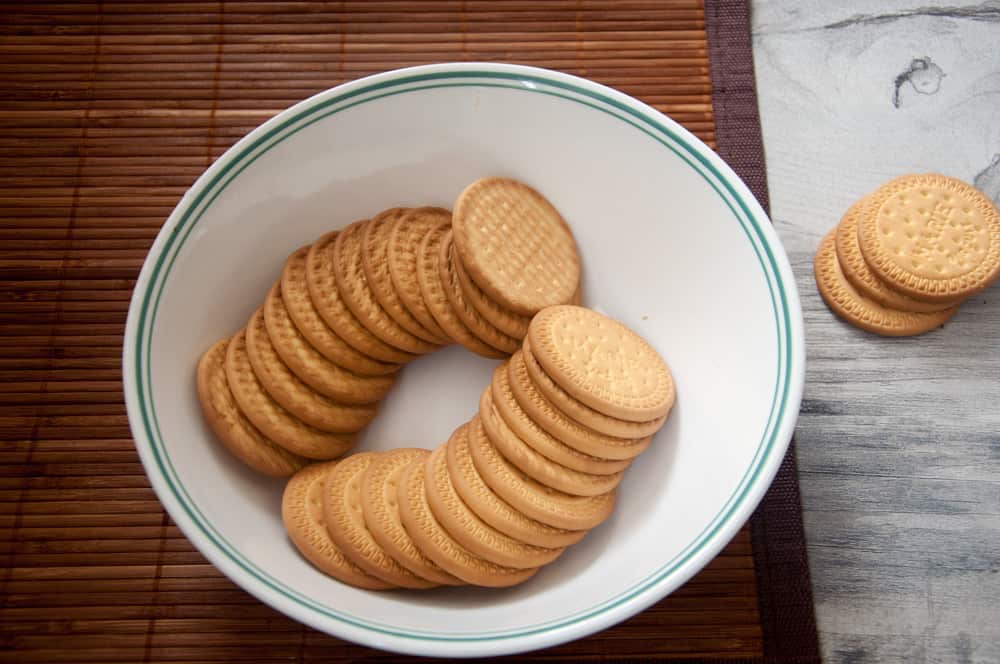 Take 3 biscuits and set aside for garnish. Break the remaining biscuits in large bits with your hands. ( Do not crush it. You can use any hard biscuit that you like, adjust sweetness by reducing condensed milk if needed.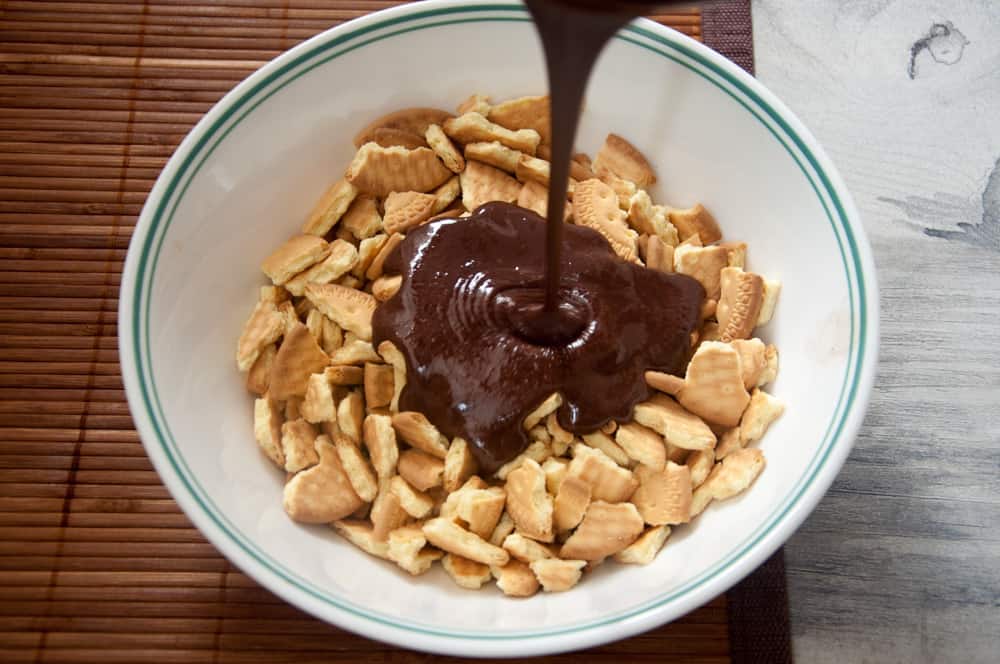 Pour chocolate sauce over biscuit.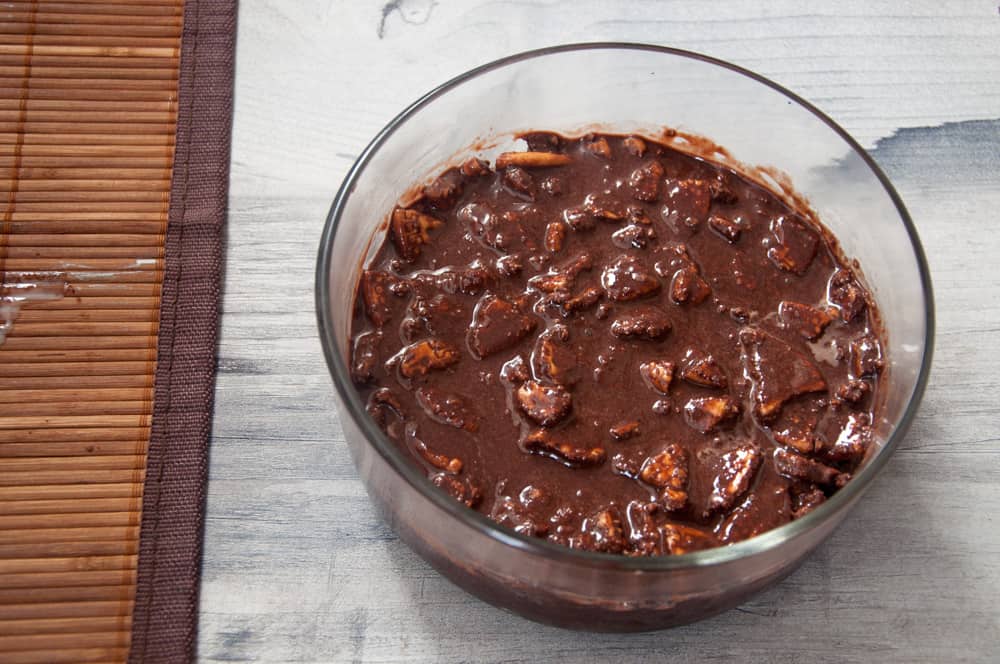 Mix until combined thoroughly and transfer to a serving bowl.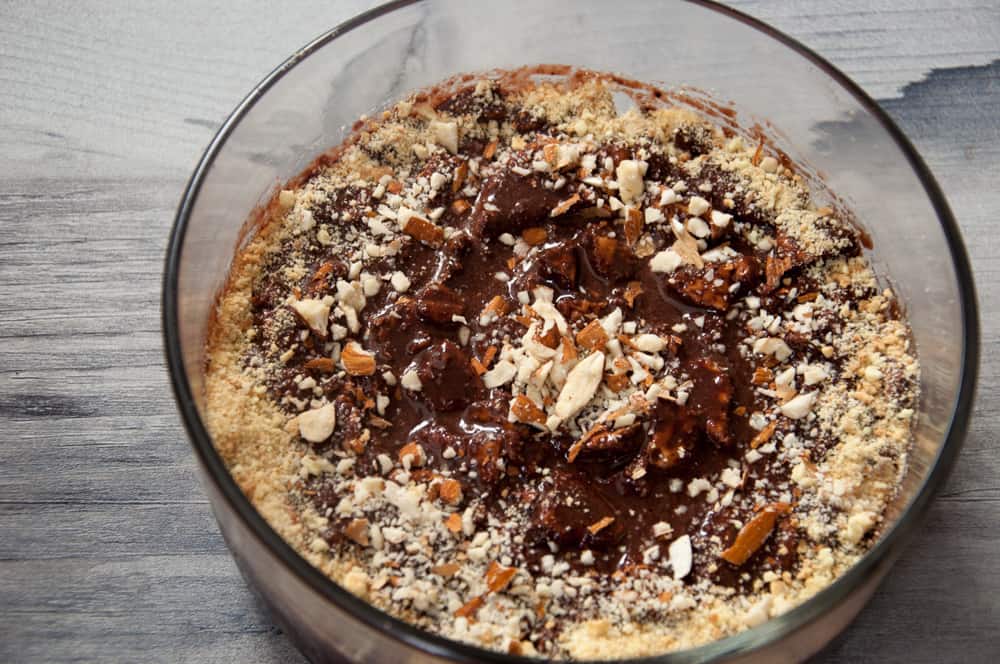 Garnish with nuts in the centre and crushed biscuits on the sides. Keep in freezer for 30 minutes to chill. Served chilled!
Can I make a layered dessert with it?
You can make a delicious three-layered dessert.
First Layer: In a dish, layer crumbled brownies, (even chocolate cupcake crumbs would work.)
Second Layer: Then make the second layer with this chocolate biscuit pudding mixture.
Final Layer: Top it with chocolate or vanilla ice cream scoops and chocolate sauce. This makes a crowd-pleaser dessert. Garnish with berries, cherries, or nuts. YUM!
Hungry for chocolate? Check these!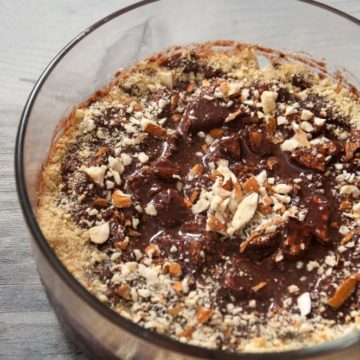 Chocolate Biscuit Pudding
A quick few ingredient dessert to satisfy unforseen sweet tooth cravings.
Print
Pin
Rate
Ingredients
1

family pack

teatime biscuits

,

about 28 biscuits

1

can

condensed milk

1

egg

,

substitute with ½ cup cream.

4

tablespoons

cocoa powder

Nuts

,

for garnish
Instructions
Take 3 biscuits and set aside for garnish.

Break the remaining biscuits in large bits with your hands. ( Do not crush it.)

In a mixing bowl, empty condensed milk can. Add an egg and cocoa powder. Mix well until the mixture is homogenized.

Now pour the prepared chocolate syrup over the broken biscuit. Mix well until biscuits are coated.

Garnish with crushed biscuits and nuts.

Pop it into the freezer to chill for 30 minutes for the best taste.
Notes
 How long can I store it?
This dessert stays good in the fridge for 2-3 days. But I assure you it will be gone before that. 
Nutrition Information